Subway ad shows skinny woman telling colleagues to eat right so they fit into sexy Halloween costumes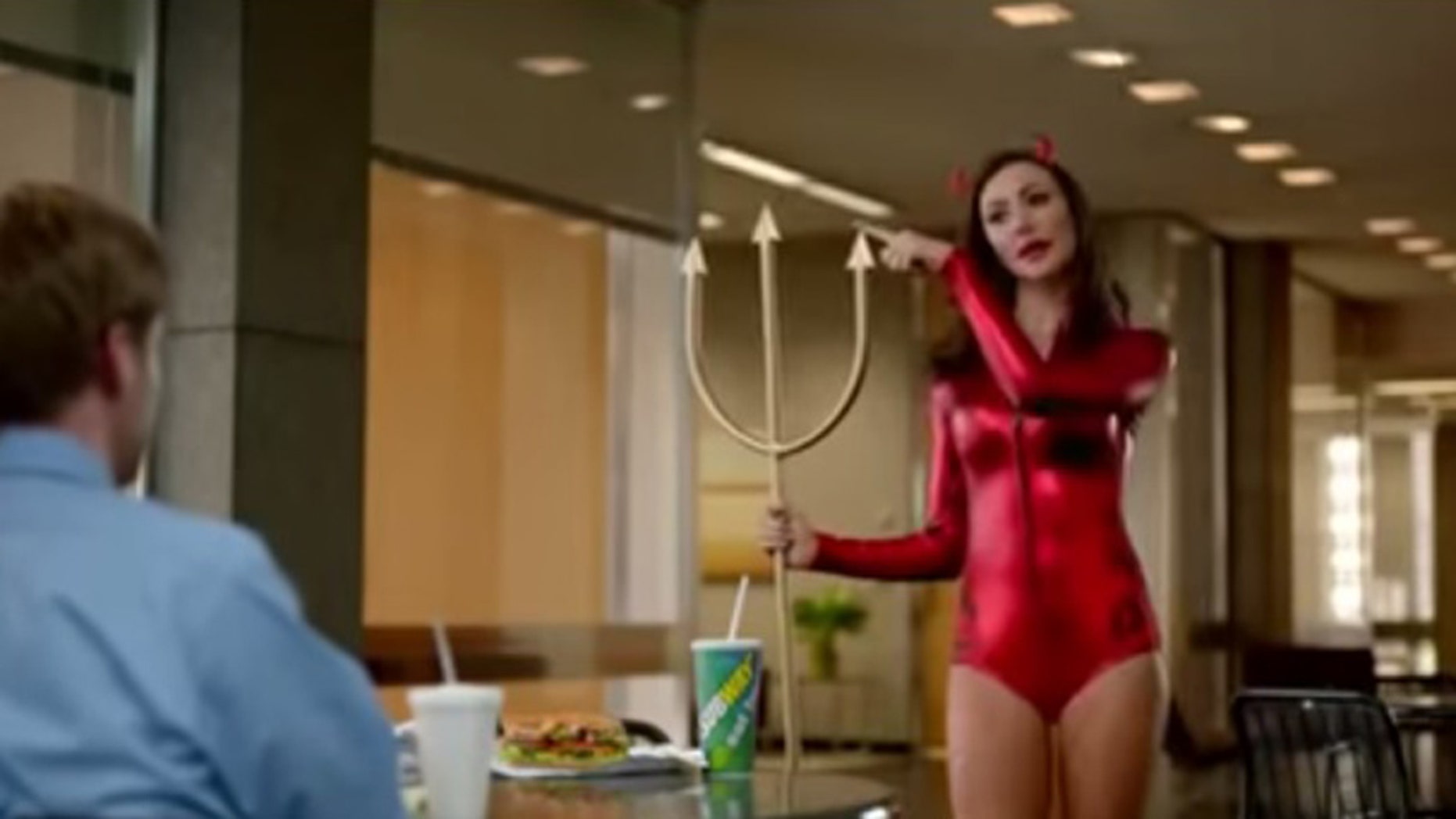 The sandwich chain Subway is catching heat for an ad that shows a slender woman berating her work colleagues for not staying skinny enough to fit into sexy Halloween costumes.
The 30 second spot features a woman saying she eats the chain's sandwiches so she can fit into costumes like "attractive nurse," "hot devil," "spicy Red Riding Hood," or "sassy teacher."
At the end of the commercial, a voiceover says, "Whatever you're staying fit for, start at Subway."
Many have called the commercial sexists and charge that it plays on women's concerns over weight. Some took to social media to criticize the sandwich chain for its anti-feminist message, claiming it could contribute to unhealthy dieting habits.
Yet, some think it's funny and encourage others not to read too much into it.
A Subway spokesperson told the Today Show, "We understand that some people may not have picked up on the intended humor in our Halloween commercial. Our objective was certainly not to offend anyone."
Subway reportedly pulled the ad from it's official YouTube channel following initial reports about the ad, but the commercial is back up.  FoxNews.com reached out to Subway and is still awaiting comment from the fast food chain.
Watch the ad below and let us know what you think.