Shake Shack debuts long-awaited chicken sandwich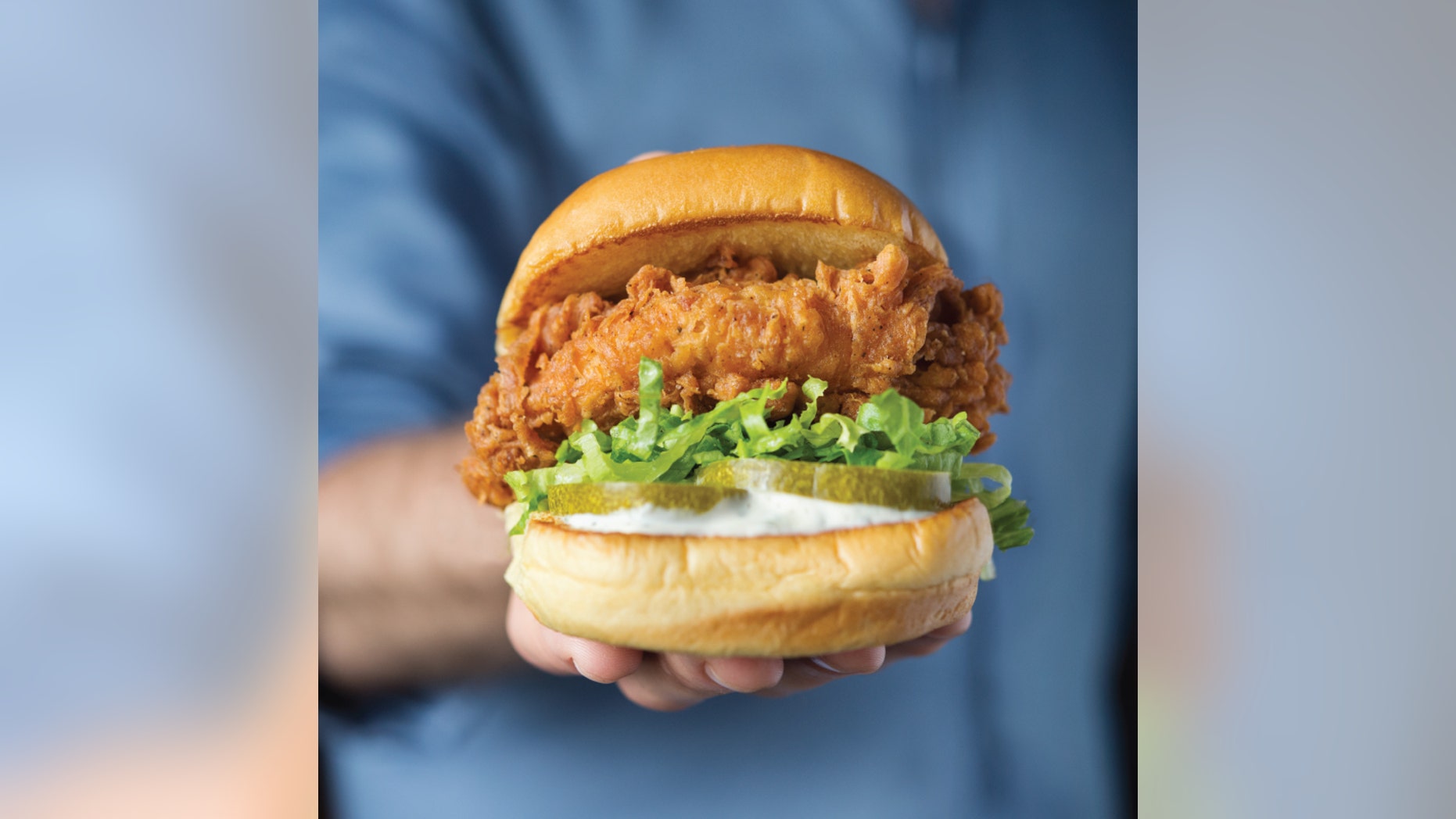 Beloved burger chain Shake Shack has unveiled its first foray into the fried poultry world with the long-awaited debut of its ChickenShack sandwich.
Currently only available at two locations in Brooklyn, N.Y., the new sandwich, which was released Tuesday, features a crispy all-natural and antibiotic-free chicken breast with lettuce, pickles and a zesty buttermilk herb mayo. It costs $6.29.
Up until now the chain mainly severed burgers and hot dogs.
Foodies are already singing their praises for chain owner Danny Meyer's latest creation, calling the sandwich "packed with flavor" and celebrating the perfectly cooked "juicy" chicken.
Even people who have yet to try the sandwich can't wait to get their hands on one.
Earlier this year, Shake Shack caused a stir after the company's subsidiary filed a trademark application for "Chicken Shack".  It's vague reference to "chicken sandwiches" sparked speculation about a new menu item or even a new poultry-based eatery.
Since going public in January, the company stock soared to a high of $92.86, which has some analysts warning it is overvalued. And despite the news of the fried chicken sandwich, shares of of the publicly traded company fell Tuesday almost 9 percent due to a downgraded 'underweight' rating from Morgan Stanley.
Shake Shack says this chicken sandwich is only available for a limited time but if it's a hit, we hope Meyer decides to make it a permanent menu item.