Sam Adams helps brew success for American small businesses
If you've visited a local pub, chances are you've sipped on a nice, cool, local craft beer. In fact, the craft beer business is booming, brewing $23.6 billion in 2016 alone, according to the Brewers Association, an organization which represents over 5,500 breweries in the U.S.
"As craft beers move in to the mainstream, we are seeing a lot of market share being gained by small and independent brewers," Bart Watson, chief economist for the Brewers Association, tells FOX News.
Watson explains that the craft-beer market is strong, with more breweries on its way. "We are seeing tremendous growth, eight hundred to one thousand openings every year."
However, opening a small business can be tough. Chris Spinelli, the co-founder of Roc Brewing, found out the hard way. He threw open the doors to his Rochester, N.Y., brewery in 2011.
"We were delivering kegs to accounts out of a Honda Civic and trying to make this work," Spinelli tells FOX News. "We found ourselves, literally the first day, trying to figure out how to open up the cash register."
Sam Adams founder Jim Koch, too, knows all too well the struggles of a startup.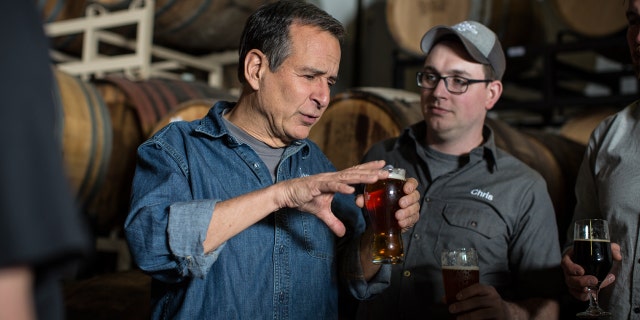 "When I started Sam Adams [in 1984], everyone thought it was a crazy idea. There were no craft breweries around, no one would lend me money, and I needed just basic nuts-and-bolts business advice," Koch tells FOX News.
The iconic beer maker, now 33 years in business, has made a pledge to help burgeoning businesses in the food, beverage and hospitality sectors. In 2008, he started the Sam Adams Brewing the American Dream Program, which provides loan money and insight for young entrepreneurs.
"Since 2008, we have [loaned] over $17 million... to over 1,300 small businesses in local communities across the whole country. Those businesses have created over 5,000 jobs, and we have provided coaching and counseling to over 7,000 business," says Koch.
One lucky recipient was Spinelli and Roc Brewing, who in 2011 received a $10,000 loan to purchase a much-needed keg washer.
"Without the Brewing the American Dream program, we would definitely not be in the position we are in today," says Spinelli.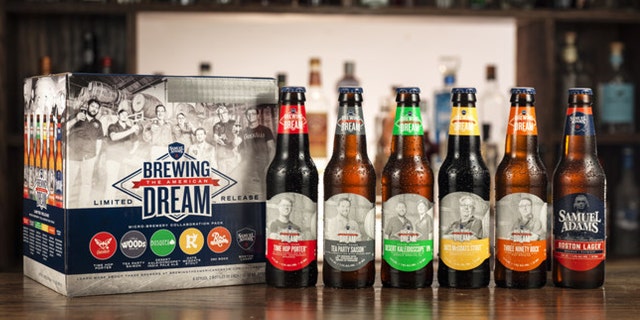 Now in five cities, Roc Brewing produces over 800 barrels a year and over 200 bar accounts. "It's amazing," says Spinelli.
To help promote the successful program, Sam Adams recently released a Brewing the American Dream Collaboration pack, highlighting five successful brewers and recipients of Sam Adams' American Dream program.
"All of the profits from the Brewing the American Dream collaboration pack go in to … fund more loans for more small business all across the U.S.," says Koch.
"What's really important is the pride and all the energy and hard work that small business have to put in to what they are doing just to be able to survive and hopefully prosper."
Be sure to watch the full video above to learn more about Spinelli, Koch and the craft brew industry.