New York brewer puts modern twist on George Washington's favorite beer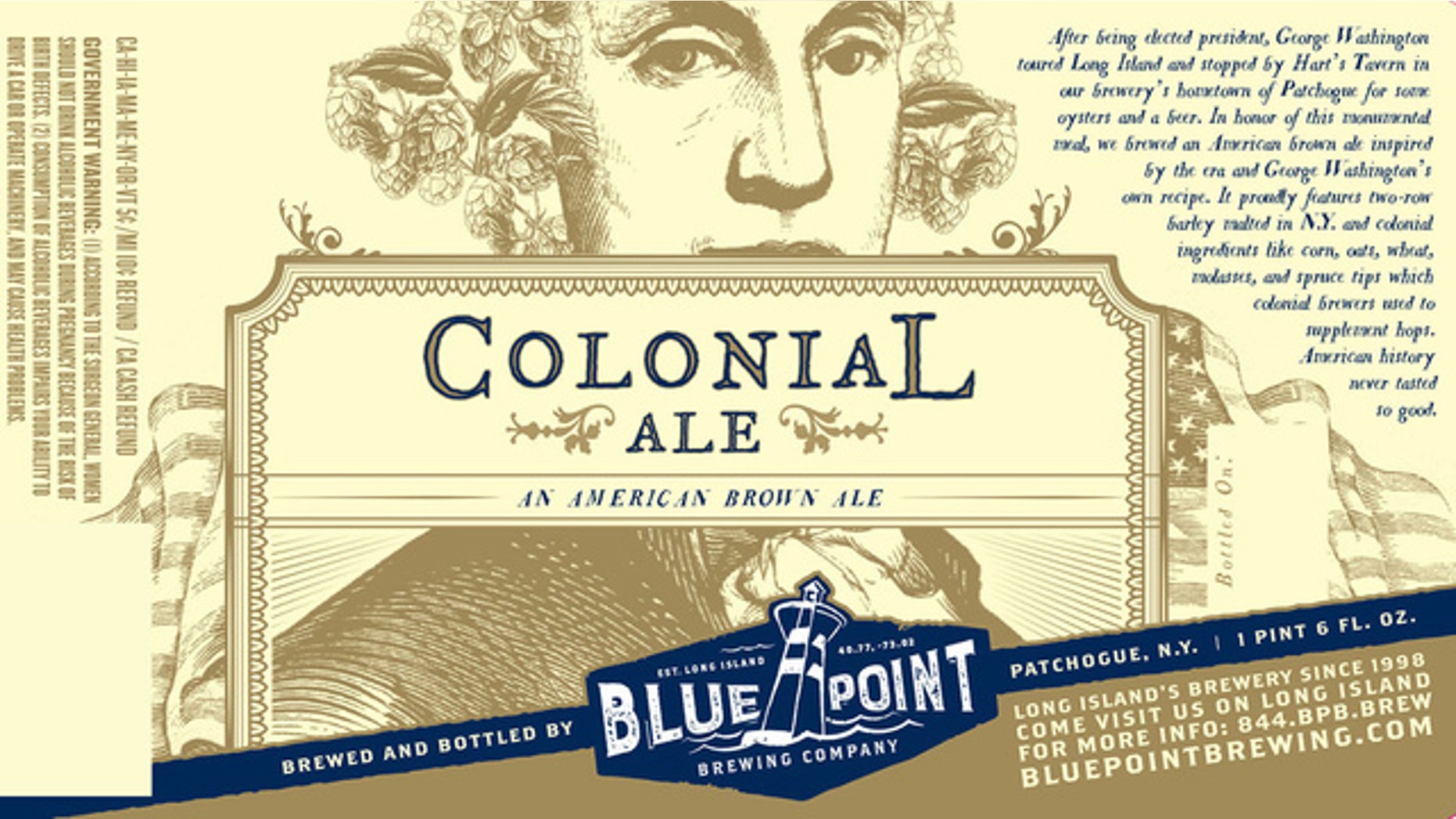 Craft brewers pride themselves on creating unique flavors that stand out in an ever crowded marketplace.
But one Long Island beer maker is going old school with a new beer inspired by the first upcoming presidential debate.
And we mean really old school.
The Blue Point Brewing Company says it's used a beer recipe penned by America's first leader George Washington that was found in the archives of the New York Public Library to create a brand new ale.
"We found a hand penned recipe of George Washington in a military journal for a small beer," Dan Jansen, Blue Point's brew master, told FOX 5 NY. This week, he's putting the finishing touches on the new brew that will debut next week. "We tried to utilize the ingredients that they would've used at the time."
The recipe features barley, corn, oats, wheat, molasses and spruce tips instead of hops. The new brew's name has a patriotic punch-- it's called "Colonial Ale."According to archival records, Washington was a colonel in the Virginia Regiment Militia when he wrote the recipe in a military notebook in 1757.
So does a modern interpretation of an old beer recipe stand the test of time?
"I think it's delicious," says Jansen. "I get some toffee and caramel notes from the molasses syrup that we added and then I get a little bit of just citrus, piney character on the end from the spruce tips."
Blue Point will unveil its new ale at a hospitality tent outside the brewery in Long Island during next Monday's presidential debate. Soon after, it will be available at Blue Point's tasting room in Patchogue and local bars through November.
Though the idea of presidential ale sounds novel, Blue Point isn't the first brewer to use Washington's recipe in a modern beer. Philadelphia's Yards Brewing Company has been brewing an ale they call General Washington's Tavern Porter since 1999. Their recipe incorporates crystal and chocolate malts with molasses for a robust, roasted caramel flavor.
The Associated Press contributed to this report.