McDonald's and Taco Bell announce dollar-menu news, expanded offerings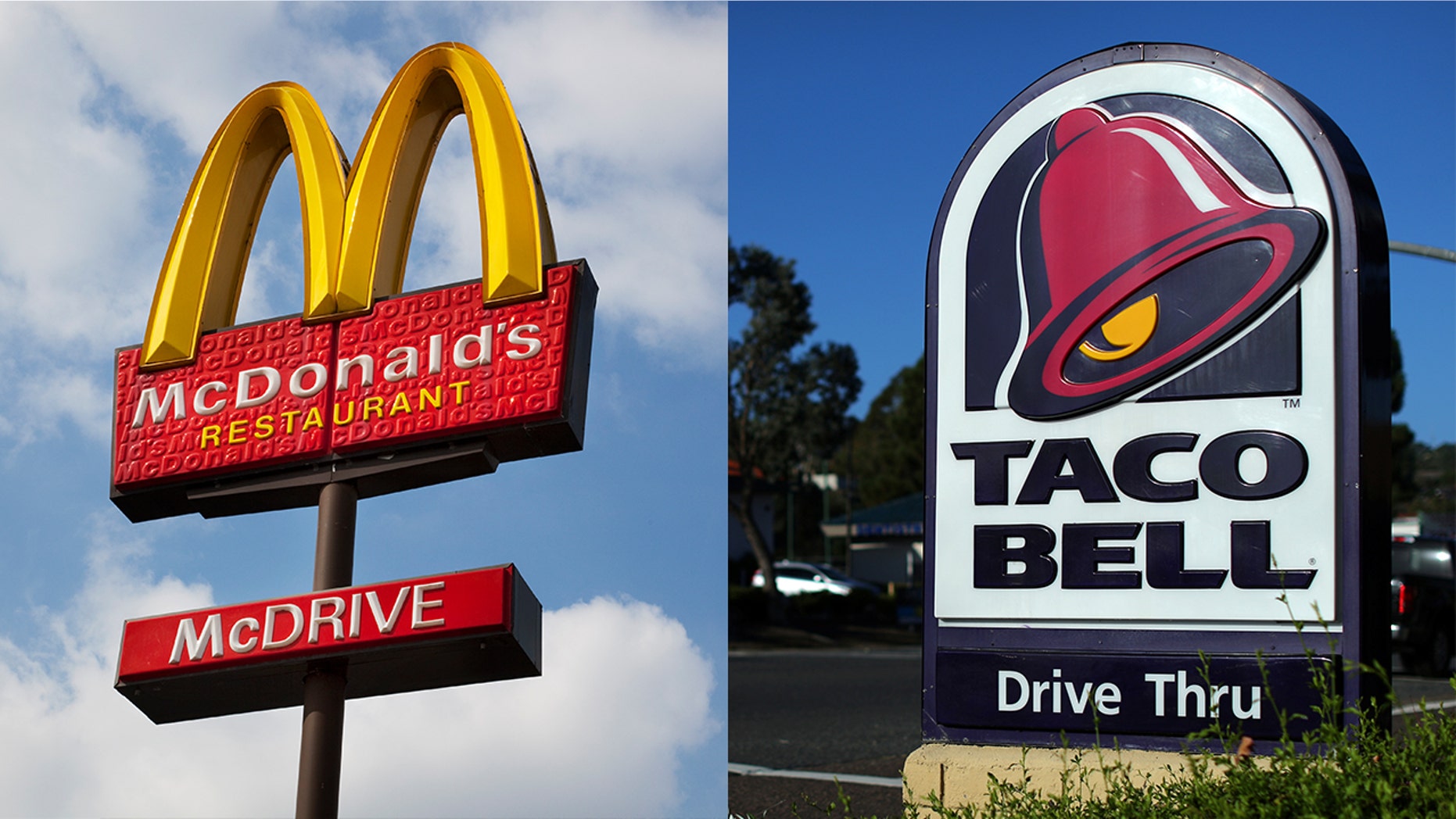 Your dollar is about to go a little farther, as two popular fast-food chains just announced new dollar menu updates.
Taco Bell plans to add 20 new items to its existing value menu throughout 2018, including previously limited-release test market items.
FOOTAGE OF VIOLENT MCDONALD'S BRAWL SPARKS DEBATE OVER FILET-O-FISH VS. MCNUGGETS
While the chain didn't name which foods will make their way to the value menu, they did state that first on the list is the Stacker, a layered tortilla with ground beef, shredded cheese and nacho cheese sauce, available this month.
In an effort to compete in the ever-intensifying fast-food price war, McDonald's also announced the resurrection of its iconic Dollar Menu with the introduction of $1, $2 and $3 items in early January.
After scrapping the original Dollar Menu four years ago due to complaints of profits being squeezed from ingredient costs, the company saw a negative effect on sales as customers turned to other, more affordable fast-food options.
FOLLOW US ON FACEBOOK FOR MORE FOX LIFESTYLE NEWS
McDonald's said the menu will make its official comeback Jan. 4 and will feature a dozen new items, including a sausage burrito for a buck, a bacon McDouble for $2 and a Happy Meal for $3.
The Associated Press contributed to this report.