'Lack of manners' prompts restaurant to ban 'uncontrollable little terrors'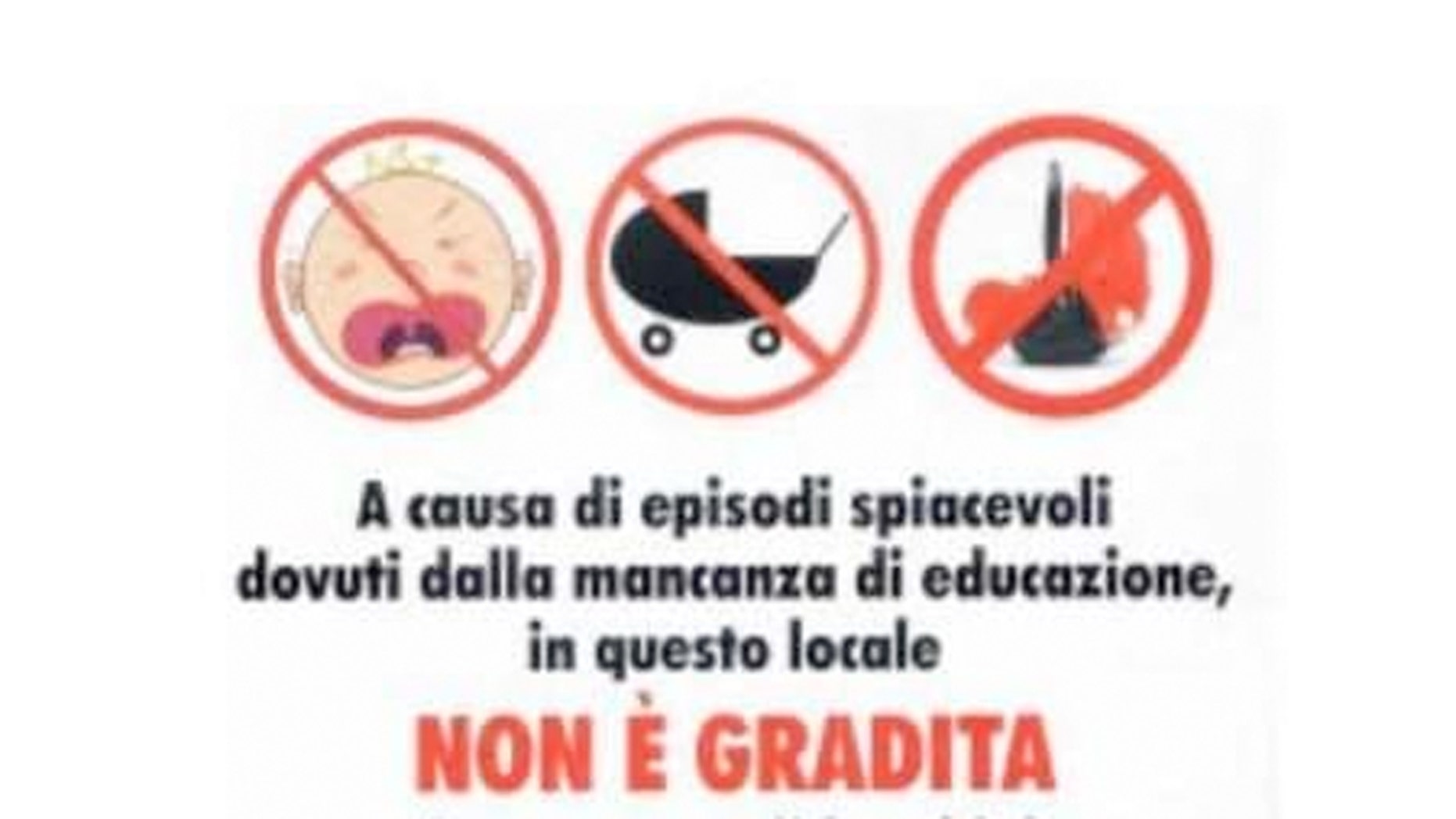 A fish restaurant in Rome has put an end to "uncontrollable little terrors."
Why? Well, for the obvious reasons:
"They run slalom among the tables, " La Fraschetta del Pesce owner Marco Magliozzi told the news site La Repubblica. "They throw olive oil on the floor, they upturn the water, they send the salt cellar flying across the room, they try to dismantle the furniture, they shout, they cry and above all, they hate fish."
He's not talking about unruly late night tourists visiting the eatery in Rome's historic eastern Pigneto district.
Magliozzi has banned kids under five, according to The Telegraph.
"Due to some unpleasant incidents caused by a lack of manners, children under 5 are not allowed in this restaurant," reads a sign on the restaurant's window.
The new policy netted La Fraschetta some negative TripAdvisor reviews and a slew of responses on its restaurant's Facebook page.
One frustrated customer, who was turned away from the restaurant in November with his two-month-old baby, wrote on TripAdvisor the management was "out of its mind."
"We were left speechless, without words," the man, who gave his name as Felix. "It is unbelievable and not even legal."
Magliozzi simple response:
"In Rome there are about 11,000 restaurants with a lot of choice ... if I wanted [to serve kids], I would open a nursery."
The Telegraph notes that earlier this week,  two policemen visited the restaurant to ask the management to explain the sign on the door. Under Italian law, no one can be denied access to an eatery without good reason.