Inside the food fight over catchy craft beer names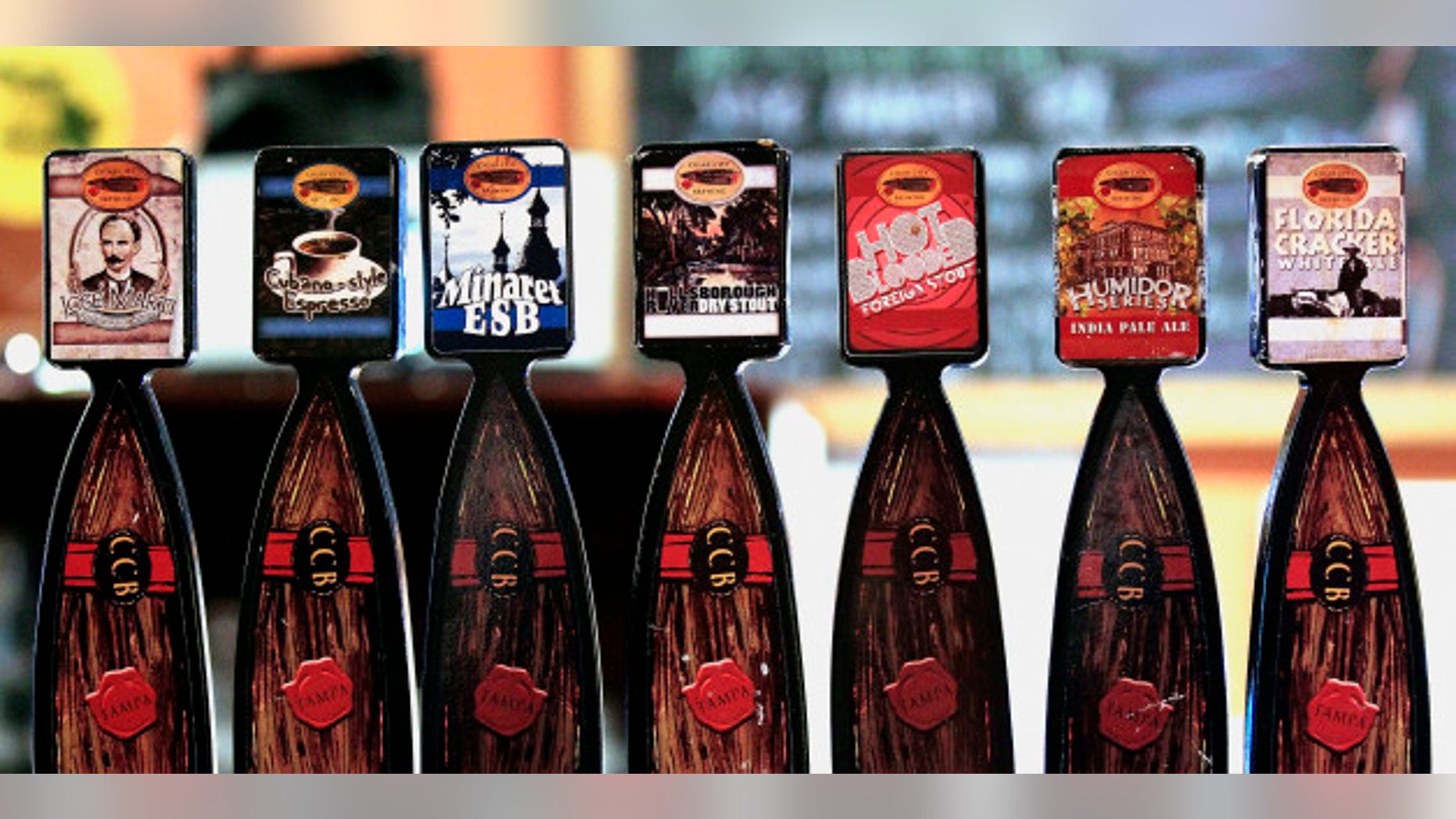 The craft-beer industry is running out of hop names.
It has used up Hops of Wrath, Hopsickle, and Hop Drop 'n Roll. So too with Hopivore, Aurora Hoppyalis, Hoptimum, Hopsecutioner and Notorious H.O.P.
Beer makers have also mown through the animal kingdom in search of catchy names, with hundreds of beers named after bears, dozens tied to moose and more than 100 named after the lowly squirrel. Other well-trod terrain include natural features and historical references—and head-scratching categorical combinations. (DirtWolf Double IPA?)
With more than 4,600 craft breweries in the U.S. and counting, each with many individual beers, every nook, pun and cranny has been overturned in the quest for creative names for new suds. As the options run out, breweries are increasingly finding themselves at odds with peers across the country, turning to legal battles to protect beer and brewery names from trademark theft.
A trip through recent trademark contests finds Maine's Wash Ashore Beer Co. taking issue with another brewery's application for a Washed Ashore beer; a dust-up over a similar-looking yeti image between a Denver brewery and The Red Yeti brewpub in Indiana; and The Shed Brewery in Vermont contesting a competitor's "Brew Shed" beer. Battles have been waged over anchors and narwhals, kilts and yoga terms, and ownership of the word "idiot."
"We're literally running out of words in the English language that haven't already been taken," said Brendan Palfreyman, a lawyer in Syracuse, N.Y., who handles beer trademark cases.
It hasn't always been this hard.
The modern-day craft-beer boom gained steam in the mid- to late 1990s, building on the reputation from earlier pioneers like Samuel Adams-maker the Boston Beer Co. ; Chico, Calif.-based Sierra Nevada Brewing Co.; and San Francisco's Anchor Brewing, according to Bart Watson, chief economist at the Brewers Association, a craft brewers' trade group.
Twenty years later, Americans continue to show a near endless thirst for imbibing, with new breweries springing up at a rate of roughly two a day, according to Brewers Association data. Craft beer now represents 12% of U.S. beer consumption by volume and 21% of beer spending.
All that competition means new entrants must step gently to avoid run-ins.
In a recent quest to name a new beer, Jamil Zainasheff, the owner of Heretic Brewing in Northern California, said his team explored 10 names that were already taken before settling on Shallow Grave Porter. "It was the name we liked the least," he said. "That's the way it goes."
This article originally appeared in The Wall Street Journal.