Dazzling $1G sundae comes with gold dust and Dom Perignon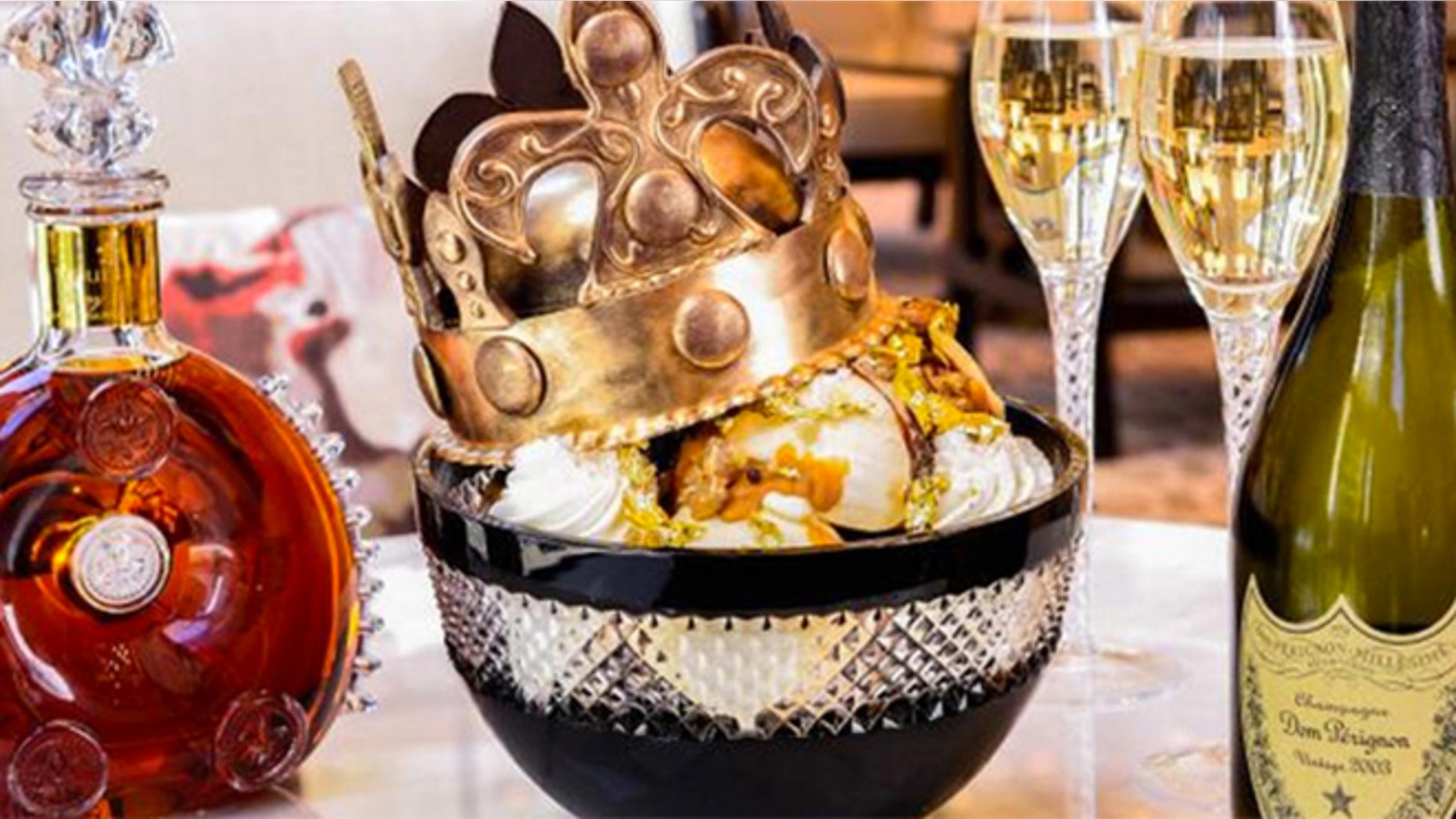 What better way to eat ice cream than to pair it with top-shelf booze and a dusting of gold.
The Pavilion restaurant in Chicago's Langham hotel has debuted an adult-only dessert called the Victoria sundae, named after the queen who reigned in England at the time the hotel opened in 1865.
At a whopping $1,000 for a single serving, the dish is made with three types of vanilla ice cream --Tahitian, Madagascar-Bourbon and Mexican -- Guittard Complexite 70 percent chocolate ice cream and Hennessy VSOP cognac.
Topping it all off are caramelized peanuts, 24-karat gold dust, hot fudge, salted caramel, butterscotch whipped cream –and an edible chocolate crown fit for a queen.
Best of all, it's served in a Wedgewood crystal bowl diners get to keep alongside a 2003 bottle of Dom Perignon.  That should pop your cork.
It's hardly the first time restaurants have had these promotions where four-figure desserts are rolled out.
New York City's iconic Serendipity 3 restaurant still features the Golden Opulence sundae, one of the world's most expensive desserts at $1000.  (We got a taste –and it was yummy.)
More recently, the Bagatelle in New York unveiled its own $1000 sundae in May called Mauboussin Mega Sundae --named after the world renowned jeweler.  It includes chocolate truffles, homemade French macaroons, gold leaves and 24-carat gilded chocolate brownies atop vanilla ice cream and a sorbet made from Dom Perignon rose Champagne. On the side is a ring made of black steel and white gold that the diner gets to keep.
Sure, we know these over-the-top treats are a gimmick to grab headlines, but it's fun to see the delicious creations and wonder who on earth orders these things.