Craft brewery trolls Budweiser's "America" beer with 'Murica brew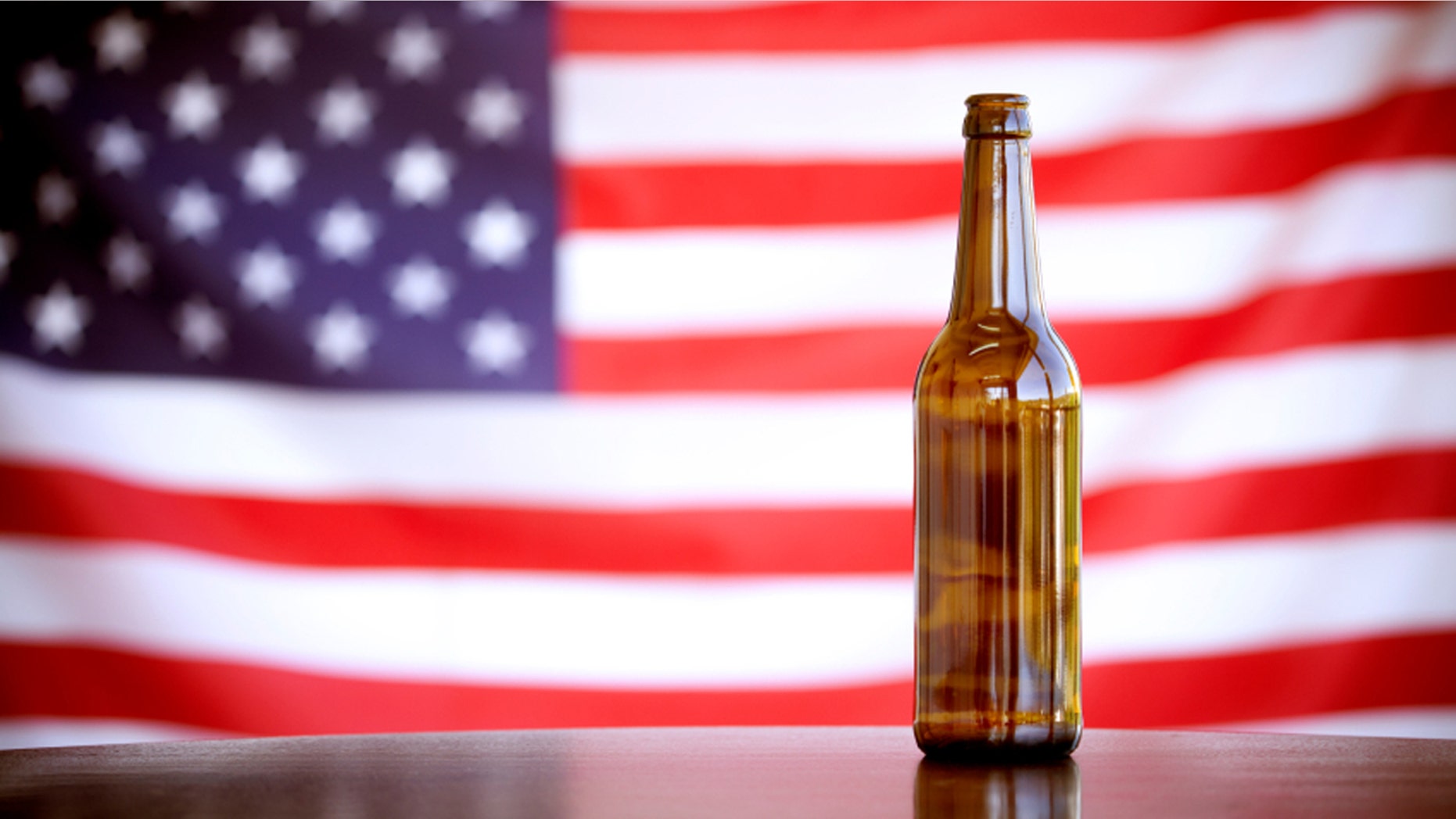 Just after Budweiser's announcement that it would be changing its name to "America" this summer, many across social media rallied against the company, venting  their dismay.
Among the chief complaints, Anheuser-Busch isn't even American-owned.
Now, a Michigan brewery has joined the fray by posting a tongue-in-cheek comeback, highlighting the fact that unlike The King of Beers, this craft company is actually an American institution.
Yesterday afternoon, Saugatuck Brewing Company posted a picture of a new brew called 'Murica. The box bears the words  "Actually American"  posting on its Facebook page, "Fear not, America. We're here to make beer named after America great again."
Could 'Murica unseat Bud's patriotic summer can? Unfortunately, while Budweiser's "America"-labeled brews will be out on store shelves soon, Saugatuck's 'Murica brew is just a little Internet prank.
"This is a joke," Megan Pruim, Saugatuck's marketing coordinator confirmed MLive.com. "We were sitting around the brewery, having a little bit of fun and seeing the humor in it. We were playing around with the idea and decided to do something to make people laugh."
Despite Budweiser's repeated plays to distance itself from the craft movement—and even dis those who like artisanal brews, Saugatuck says its 'Murica post isn't about getting back at the beer giant.
Says Prium, "We're not slamming them."