Connecticut soda maker may hold the key to predicting the next president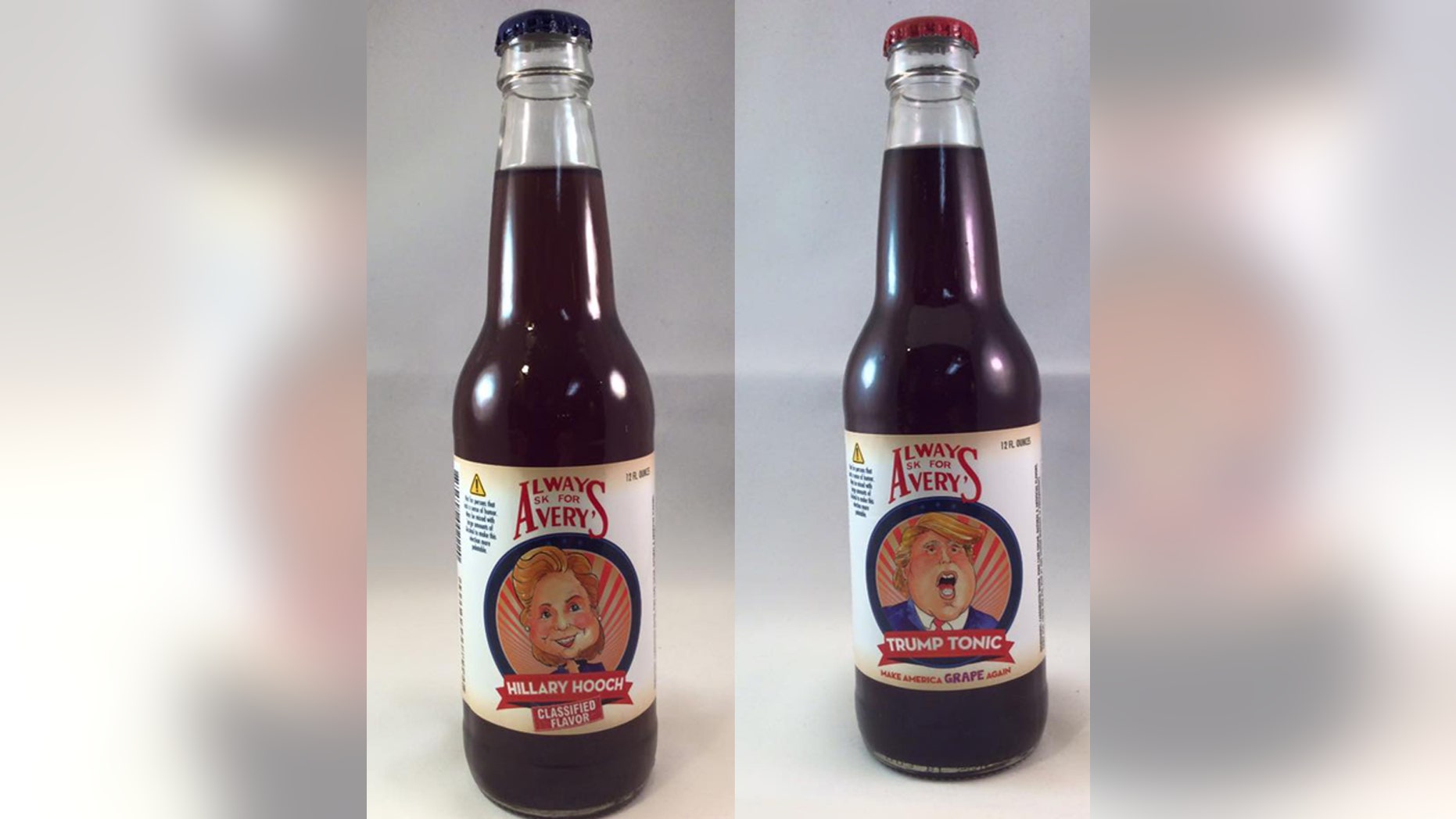 A Connecticut based soft drink company might just have what it takes to predict the outcome of this year's heated presidential election.
Since 2008, Avery's Beverages has created unique sodas based on the leading candidates in each presidential election. In 2008, Barack O'Berry outsold John McCream. And the red berry, cream-flavored pop repeated the feat in 2012 against Cream de Mitt.
This year's contenders are Trump Tonic and Hillary Hooch — named, of course, for the leading Republican and Democratic party nominees.
Trump Tonic comes with the slogan, "Make America grape again," and, according to Avery's operations manager Will Dunn, it's an acidic, bold grape flavor that tastes more like the actual fruit than a traditional purple soda.
Hillary Hooch is a berry soda, and even though it comes with a "Classified" label, the company discloses that the real flavor is a combination of raspberry and strawberry with a hint of lemon for just a touch of bitterness.
The sodas, which are sold at grocery stores throughout New England and at the facility in New Britain, Conn. went on sale July 8. Each week, the company takes an unofficial poll to track the sales of each flavor.
"We normally ship out 12 packs every 15 days but we've doing way more than that this year," Dunn told FoxNews.com. "I'd say we've done about a year's worth of business in the past few weeks."
People were excited four years ago, with orders coming in the Obama-flavored soda as recently as three weeks ago, says Dunn-- but that was nothing compared to the orders that have swamped the Avery's team this election cycle. The small soda factory employs just 10 people and Dunn says it's been "all hands on deck" to keep up with demand. This past Saturday, the company announced over 17,000 politically-themed sodas had been sold.
"I had a lady come in who was throwing a political party. She ordered 10 packs of each flavor and drove off with her car totally stuffed," says Dunn.
So who's winning the unofficial straw poll this year?
"For local sales, it's really been neck and neck," says Dunn. "But for shipping orders, we've got a lot red states calling in for the Trump soda. He's winning the call-ins."
Avery's, which has been in business for 112 years and makes over 50 soda flavors, only takes orders by phone. How's that for old school?
Even if soda isn't your thing, Dunn says all the flavors make great mixers for cocktails.
Avery's sodas retail for $1 a bottle or $15 for a 12-pack when shipped. The company plans on making Trump Tonic and Hillary Hooch through November so there's plenty of time to get your political punch game on.