Chuck E. Cheese bids farewell to animatronic band amid renovations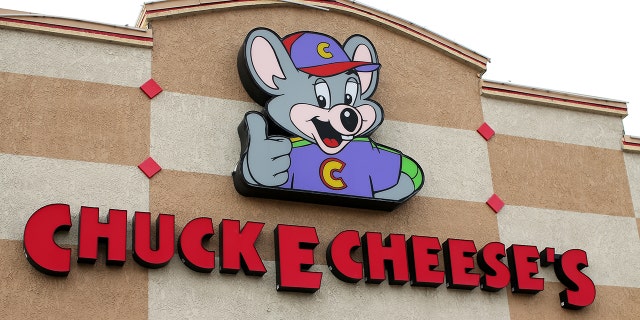 Farewell, Helen Henny and Mr. Munch. After 40 years in show business, Chuck E. Cheese's famed animatronic band is being shooed off stage.
In hopes of keeping the attention of the modern child, the family restaurant chain is updating the in-store experience in seven southwestern locations by nixing the robotic musical performers, reports CBS. Beginning in San Antonio and Kansas City, Miss., locations, the robots will be replaced by a centralized dance floors where kids can shimmy and shake with live-action costumed characters.
PAPA JOHN'S DEBUTS GLUTEN-FREE PIZZA, WARNS GLUTEN-INTOLERANT CUSTOMERS TO AVOID IT
"Our animatronics are certainly legendary and they bring up fond childhood memories for millions of adults and fans across the country," said CEC Entertainment chief executive Tom Leverton. "As we move forward, we believe our live Chuck E. experience provides the best entertainment value for kids, who have higher expectations of realism and special effects," he added.
Founded in 1977, Chuck E. Cheese has 512 corporate owned locations in the U.S. as well as 58 locations in 13 countries and territories.
"The bottom line is that the animatronics they created decades ago were really cool and fun for that time. But kids today are living on their mobile phones, so this is probably pretty boring to them," said Phil Lempert, a Santa Monica-based expert on consumer behavior and marketing trends, to the Press Enterprise. "It's something their grandfather would like," he added.
Leverton said that there's a "strong hypothesis" that the animatronics will soon be replaced by live performers across all locations.
TACO BELL TESTING FIRECRACKER BURRITOS SPRINKLED WITH POPPING CANDY
As the restaurant changes its tune, this change will be harder for some to swallow than others. Musician Father John Misty took to Facebook to voice his sadness with a eulogy for the band.
"This man introduced me to music," wrote Father John Misty in reference to the Chuck E. Cheese mascot himself. "Though the world may have moved on, the music remains. Goodbye Chuck Entertainment Cheese."
This departure isn't the only modernization that Chuck E. Cheese has recently made across select locations. From a toned-down interior color scheme with brighter lighting and sleeker furniture, as well as a revamped menu featuring gluten-free and thin-crust pizza, the restaurant hopes to make the kid-friendly restaurant more inviting to adults.
FOLLOW US ON FACEBOOK FOR MORE FOX LIFESTYLE NEWS
"We are trying to make sure while we are focused on being a kid business, mom and dad will have a great experience," Leverton said.