Chipotle tightening food safety after E. coli cases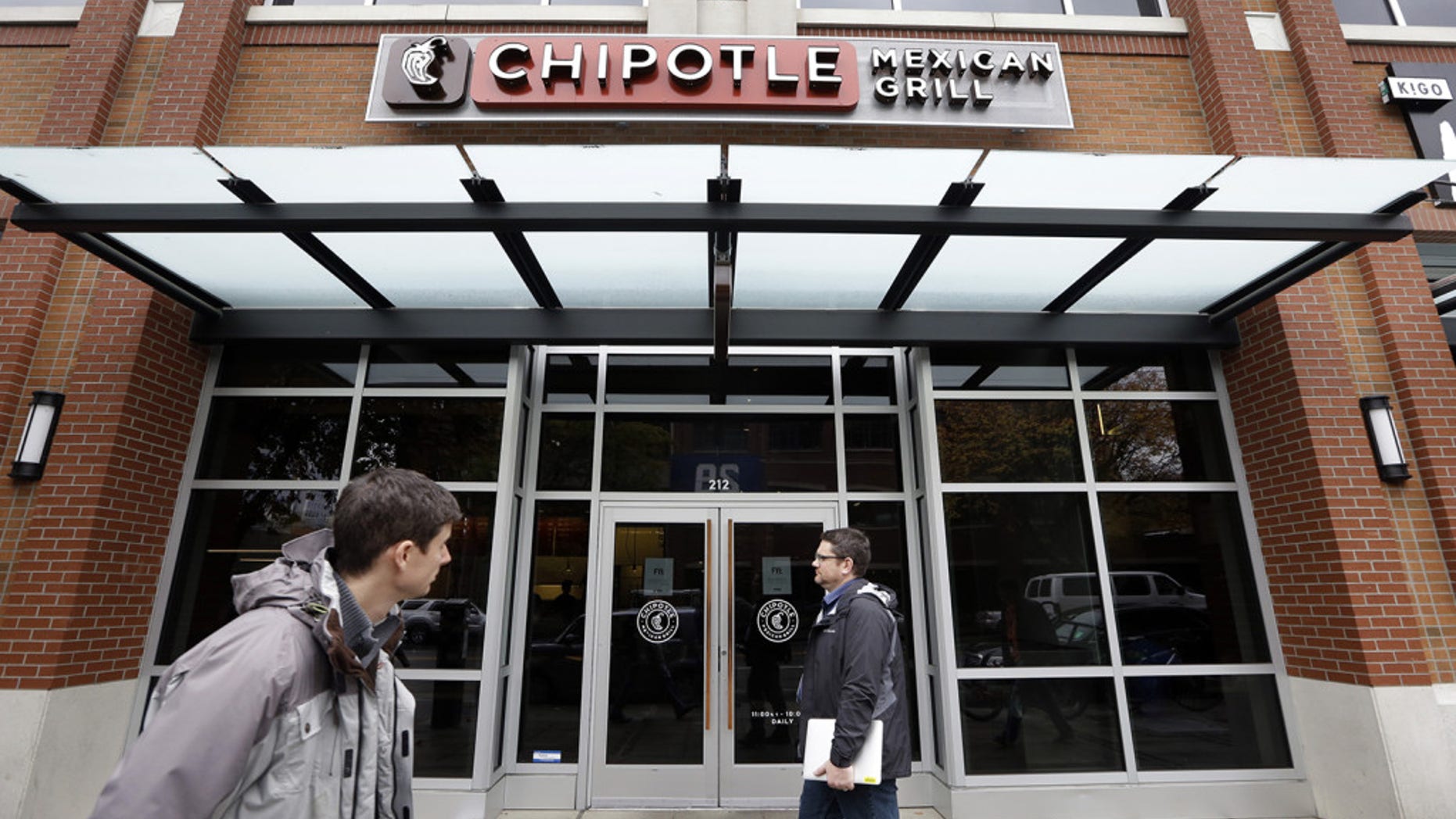 Chipotle says it is tightening its food safety standards after its restaurants were linked to dozens of cases of E. coli.
The Mexican food chain said it hired IEH Laboratories in Seattle to help improve its system after reports in late October that linked E. coli cases to its restaurants in Oregon and Washington. Since then, additional cases have been reported in California, Minnesota New York, and Ohio.
The Denver-based chain said the new procedures will include testing of all produce and ingredients before they are shipped to restaurants, and testing to ensure quality throughout shelf life. It said it will enhance employee training for food safety and handling.
Chris Arnold, a spokesman for Chipotle Mexican Grille Inc., said the company has adjusted its local-focused supplier policy because local farms may not be able to comply with new standards.
"Local produce accounts for a relatively small percentage of all of the produce we use," Arnold told FoxNews.com via email. "We have removed some language on our website about the local program because it is largely out of season...and because we have heightened some standards, we don't believe that all of our local produce partners will meet all of those standards."
Arnold reiterated that for most locations throughout the U.S, the Mexican chain's local program usually runs from about June through October and the company updated the website's language because it didn't want to "over promise" on its local program in 2016.
The company has not said how sales have been affected by the E. coli cases.
As of Nov. 19, the Centers for Disease Control and Prevention said 45 people had been infected with the strain of E. coli in six states, and that 43 of them reported eating at Chipotle.
The ingredient responsible for the illnesses has not yet been determined.
The CDC said on Nov. 20 that it is aware of illnesses starting between Oct. 19 and Nov. 8, but that additional cases could be reported for illnesses that started after Oct. 31.
Chipotle said Friday that no ingredients that are likely to have been connected to the incident remain in its restaurants or supply system.
The Associated Press contributed to this report.