Burger King to add hot dogs to permanent menu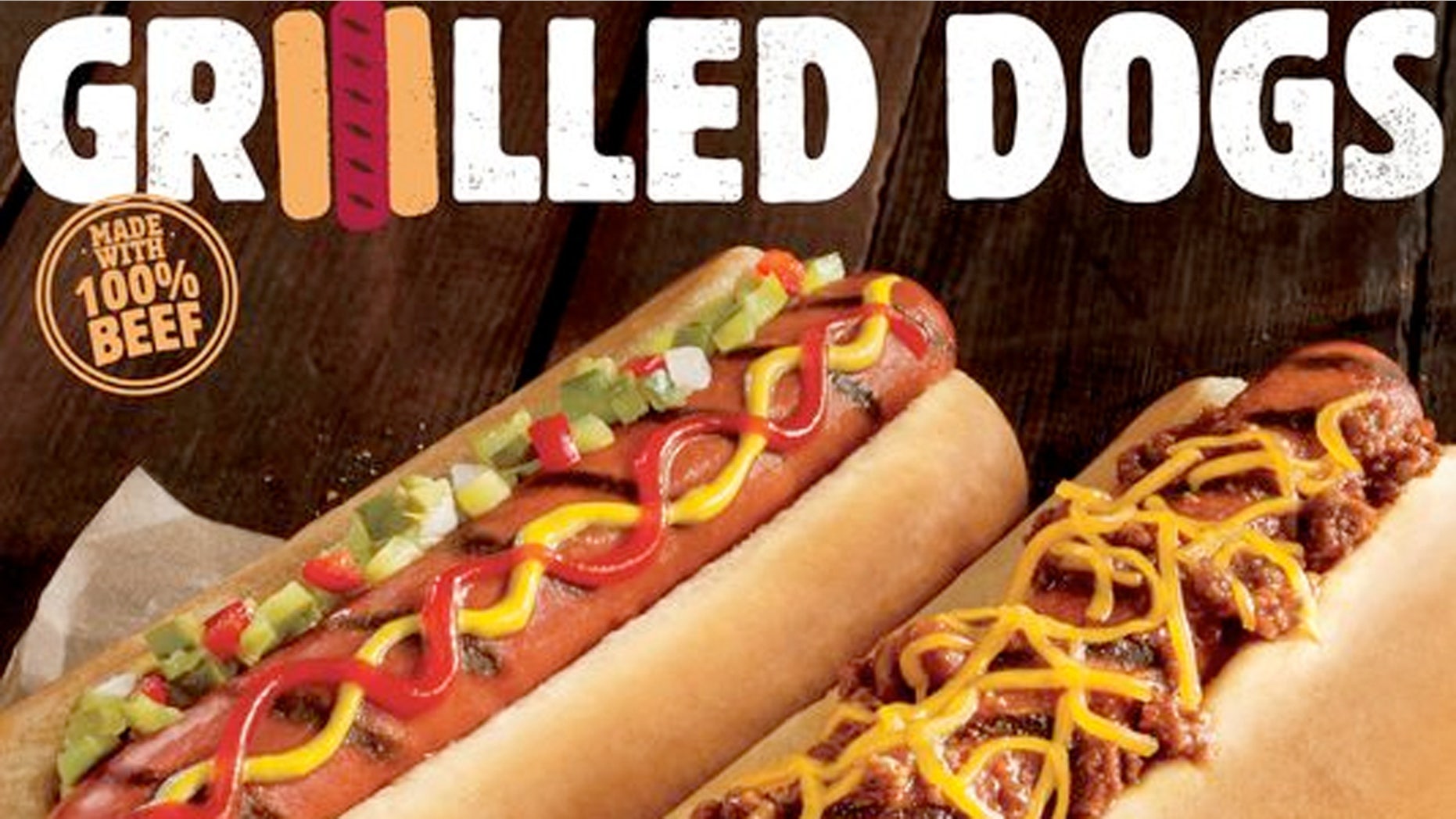 Maybe Burger King has been barking up the wrong tree?
The home of the Whopper is poised to become the biggest restaurant seller of hot dogs in the country when it begins selling wieners at its roughly 7,100 U.S. locations later this month.
The chain will permanently add two types of dogs: a classic grilled dog and a chili cheese dogs.
The burger company teamed up with Oscar Mayer for the 100 percent beef franks made with "special seasoning" after more than a year of testing. They'll be flame-grilled, not boiled, and served on an untoasted white bread bun. (Don't worry the chain plans on selling a lot of burgers too.)
This comes as the nation has been demanding healthier options with fast food giants responding with items such as kale salad and grilled chicken nuggets.
But Burger King North America President Alex Macedo says there's an appetite for quality dogs at a lower price point.
"This is much bigger than a product launch," he says. "It's really tapping into a category that's huge and that we see a big opportunity in serving higher quality product with convenience."
After testing the franks in five markets last year, Burger King is looking to go after the hot dog market currently dominated mainly by convenience stores and smaller chains like Dairy Queen and Sonic.
Burger King will be adding two varieties of hot dogs to its menu starting Feb. 23. The Classic is $1.99 and the Chili Cheese is $2.29, or they come as a combo meal served with a small fountain drink and fries for $4.49.