Best ways to enjoy bacon on International Bacon Day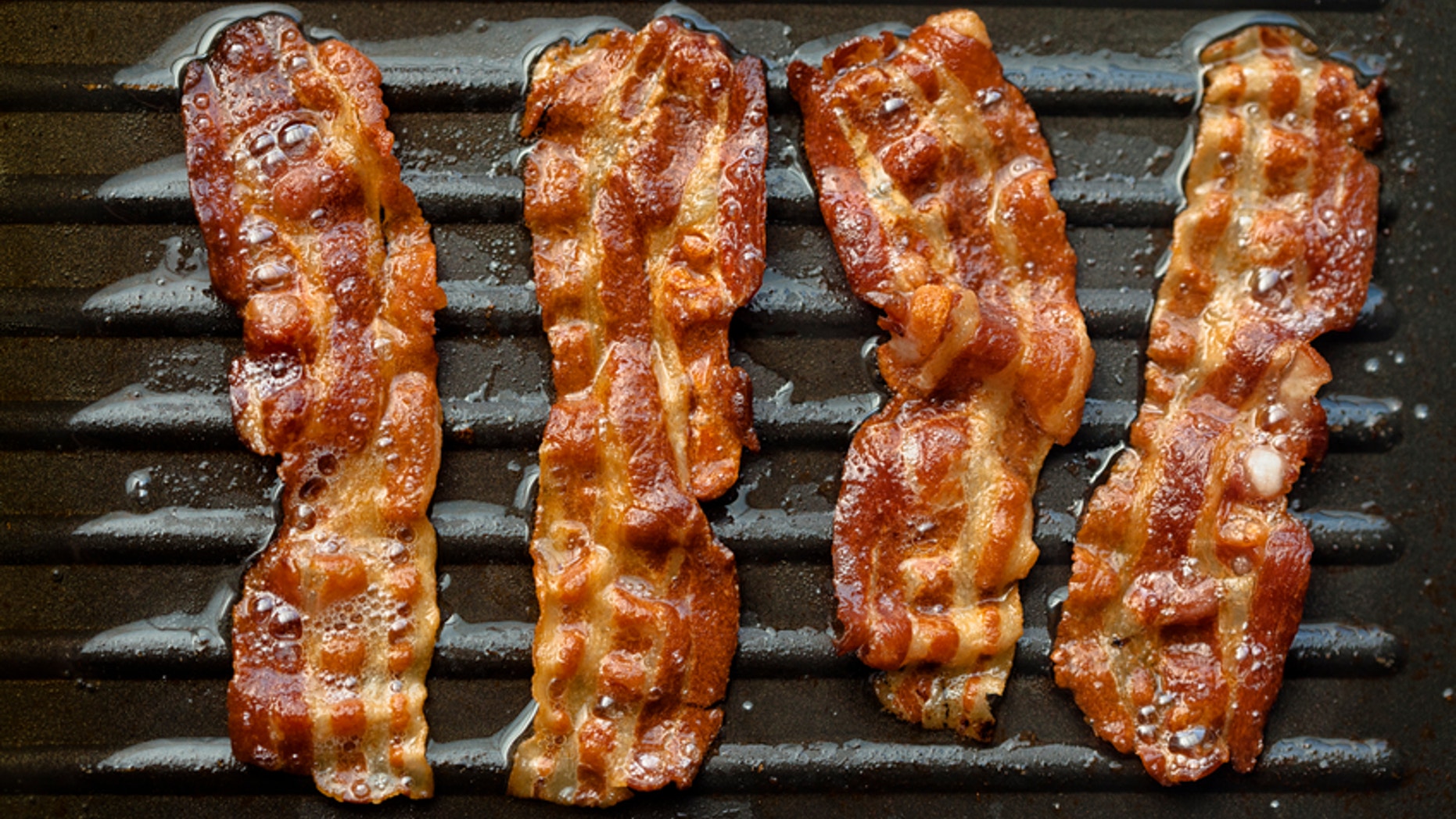 Americans love bacon. The average American eats nearly 18 pounds per year, according to Bacon Today.
That's a lot of pork. Over the past decade, egg's best friend has taken centerstage as the meat du jour. This Saturday, Sept. 3, we salute the porcine product on International Bacon Day.
But if you think the only way to acknowledge this food holiday is just by grabbing a few slices you'd be very wrong. There are plenty of ways to celebrate and keep riding that bacon high all weekend long.
Step 1. Buy lots of bacon 
There are some great bacon breaks you can find online. Retailers are offering coupon codes, deals and discounts. You just have to know where to look. Baconfreak.com is offering a 20 percent deduction off of your entire online purchase while J&D's Foods has two deals available: 30 percent off of Baconnaise, a bacon-flavored spread, or you could get 11 percent off their Jalapeno Bacon Salt. Both deals are available until Oct. 10 and neither requires a code.
RECIPE: Maple Cupcake with Milk Chocolate and Candied Bacon
Step 2. Drink your bacon
Not a mimosa fan? There are bacon-based boozy beverages you can enjoy, too. Try a bacon and egg cocktail involving bacon-infused gin, egg whites, lemon juice and more. Combine in a shaker, strain and serve over ice. Don't forget a slab of bacon to garnish, too.
Step 3. Have a bacon bash
If you want to stay closer to your own kitchen, you can throw a Bacon Potluck Party. Friends and family can come together to bring the bacon home to you. Recipes available online vary greatly so if everyone makes just one different item you could have a meal from bacon burgers to bacon maple shortbread.
If you think your bacon making skills deserve a wider audience, however, there are other options. You can compete publicly in bacon cooking competitions like the Big Bite Bacon Dish festival in San Diego. But you don't need to be in California to compete. Design your own bacon-based bash by putting your recipe up against friends or family. The winning cook gets a subscription to bacon of the month club of their choosing.
RECIPE: Bacon Wrapped Hot Dogs
Step 4. Bacon with a gourmet twist
Want to leave the mess for someone else and just eat the bacon instead? Fortunately there are options for that as well. You can get unlimited samples of rare and unique bacon-themed foods at the San Diego Bacon Fest at Preble Field, NTC Park. There's a $60 price tag and $100 VIP option. There's an International Bacon Day Brunch at Coppertail Brewing Co. in Tampa, Florida. For just $30 you get bacon cocktails and four courses of bacon-themed foods.
And if one day if basking in bacon isn't enough, you'll be covered by attending the San Jose Bacon Festival of America. That event starts at noon on Sept. 3 and lasts until 7 PM the following evening. Tickets are $9.99 online or $15 at the door for the fourth annual event.