Louisiana firefighter saves pregnant woman from burning vehicle: 'God has something major for you!'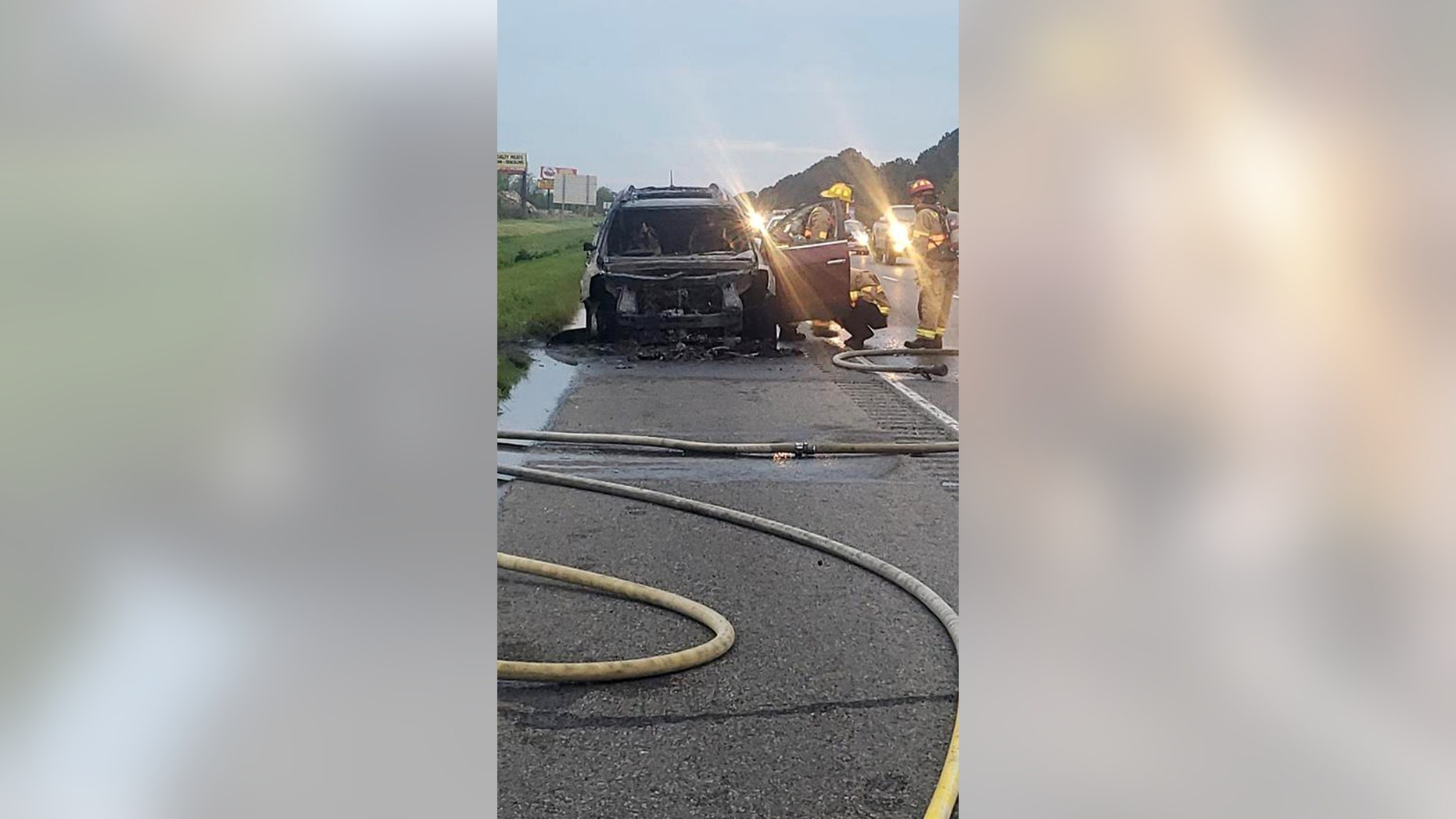 A volunteer firefighter is being credited with saving a pregnant woman from a vehicle fire in Lafayette, La. on Tuesday.
In a Facebook post, the woman, Alfrelisha Thibeaux, said she decided to pull over on the side of the road because she was having car trouble and it was making a "strange noise." Thibeaux said she was sitting in her truck waiting for her fiance to show up to help her, not knowing her SUV was on fire.
'THANK YOU, JESUS': MAN'S TRUCK GOES UP IN FLAMES BUT BIBLE LEFT INSIDE WAS UNSCATHED
Thibeaux said volunteer firefighter Connor Manuel was driving by and yelled at her to get out of the vehicle because a small fire had started underneath the hood.
It happened on Interstate 10 East in Lafayette, according to The Acadiana Advocate.
Thibeaux said because of the heavy traffic she had to crawl out the passenger side door. In a Facebook post she wrote, "being 6 &1/2 months, I had the toughest time crossing over to the passenger side." She said seconds after she got out of the SUV, it burst into flames.
In a Facebook post that included a picture of Manuel holding a cookie cake that said "My Hero," Thibeaux called him a humble and beautiful soul. "We can't thank you enough Connor Manuel. May God bless your whole path in life. It was a normal routine to stop and check for you that turned out to be the miracle stop I needed that morning," she wrote.
FLAT TIRE CAUSE CAR FIRE ON DRUNK DRIVER'S CAR
"Money, gifts, balloons, and your favorite cookie cake will never compare to the 2 lives that you help [save] but it was very well deserved!!"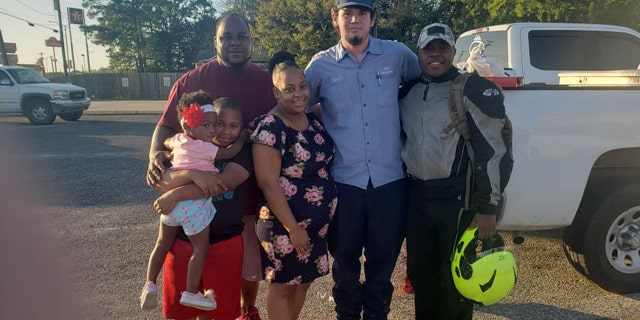 In another Facebook post thanking Manuel, Thibeaux wrote, "GOD placed you in that route at the perfect time because he knew you would do the job of helping me, and you did it with a smile and open arms. I can't thank you enough for being there at the right time for me & staying until you knew I was ok & well."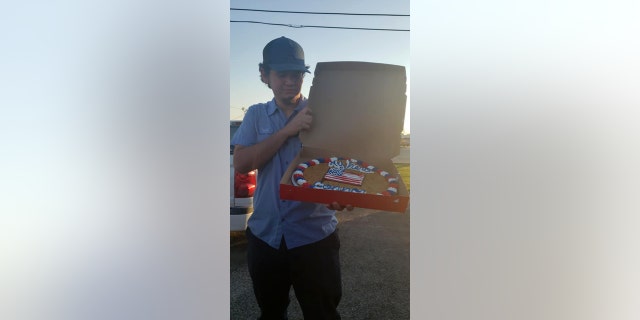 "God has something major for you!" she continued.
CLICK HERE TO GET THE FOX NEWS APP
Thibeaux also thanked God for saving her life. She did not sustain any injuries during the incident.
Manuel is a volunteer firefighter with St. Landry Parish Fire District 6 in Eunice, La.