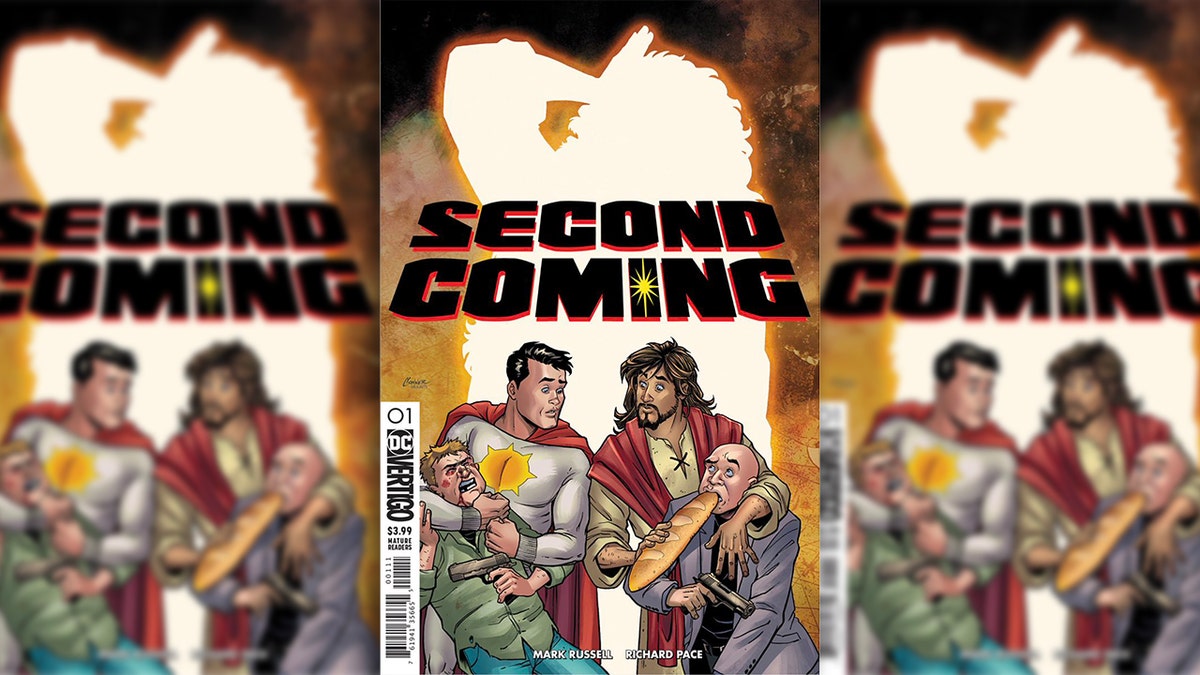 DC Comics canceled a controversial comic series starring Jesus after an online petition that blasted the work as "outrageous and blasphemous" collected more than 200,000 signatures.
The Second Coming series that reimagines the Son of God coming to earth and learning from "the world's favorite savior," who is actually named "Sun-Man," was pulled from shelves and "will not be resolicited" by the adult graphic comic arm, DC Vertigo, according to an update sent to comic stores.
CONTROVERSIAL AMAZON PRIME DOCUMENTARY CLAIMS JESUS WAS GREEK
"Can you imagine the media and political uproar if DC Comics was altering and poking fun at the story of Muhammad...or Buddha?" the CitizenGo petition states. "This blasphemous content should not be tolerated. Jesus Christ is the Son of God. His story should not be ridiculed for the sake of selling comic books."
The writer, Mark Russell, denied that the petition was the reason Vertigo pulled the series. He said he wanted "to get it out soon and without a bunch of additional changes."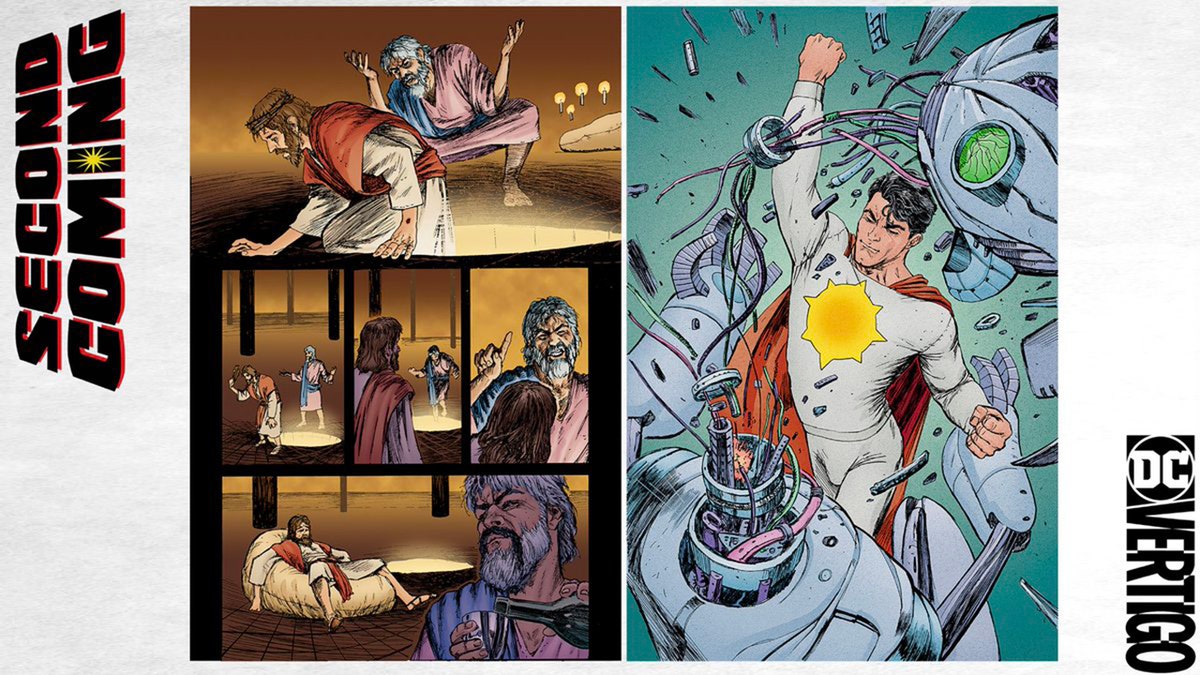 "DC did not do anything untoward to me," Russell wrote on Twitter Wednesday night. "I asked for the rights back and they gracefully agreed. They've been a pleasure to work with and it will still be released, albeit with a different publisher."
TIM TEBOW GIVES 'PERFECTLY TIMED' RESPONSE TO SOMEONE YELLING 'JESUS' AFTER HIS SWING
The comic book is about Jesus Christ returning to earth and becoming roommates with "the world's favorite savior: the all-powerful superhero Sun-Man, the Last Son of Krispex!"
"But when Christ returns to Earth," the plot summary says, "he's shocked to discover what has become of his gospel—and now, he aims to set the record straight."
Russell, the author of "God Is Disappointed in You" and "Apocrypha Now," told Bleeding Cool, a comic-focused website, Second Coming is a commentary on how Christians misunderstand the Bible and Jesus today.
STORY ABOUT LIFE OF JESUS EMERGES AS LARGEST CROWDFUNDED ENTERTAINMENT PROJECT IN HISTORY
"The Christian religion doesn't really base itself on what he taught, particularly in the modern Evangelical megachurches," Russell said. "They have him more as a mascot on t-shirts to prove they're on the winning team. [Second Coming] is about Jesus coming down and being appalled by what he sees has been done in his name by Christianity in the last 2,000 years."