Entire Bible being read on steps of US Capitol ahead of National Day of Prayer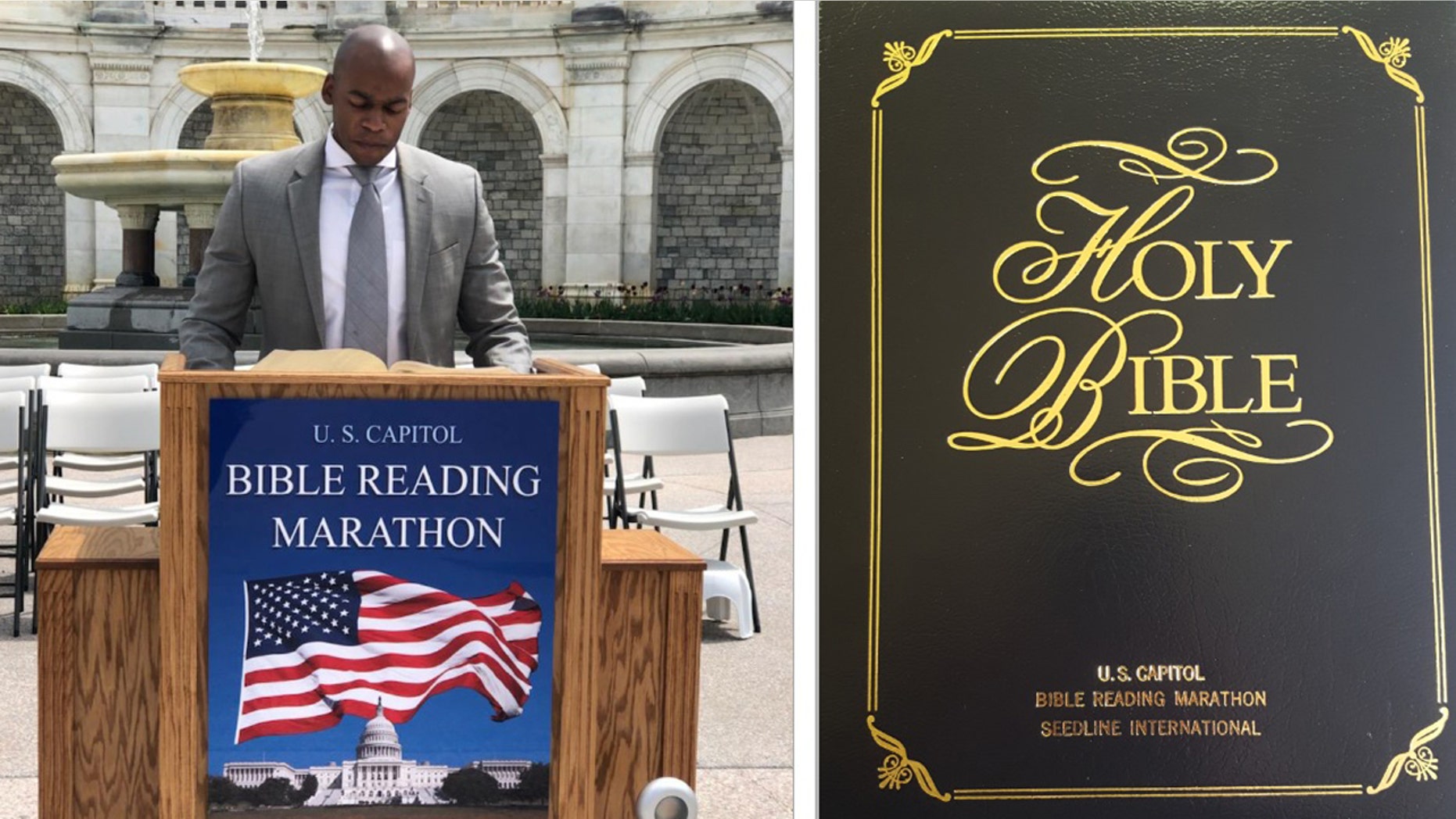 Every word of the Bible -- from Genesis to Revelation -- is being read aloud on the steps of the U.S. Capitol leading up to the National Day of Prayer.
The annual "Bible Reading Marathon," which began in 1990, started on Sunday with hundreds of volunteers from across the nation gathering together to read the Bible from cover to cover, aloud and uninterpreted, for 90 consecutive hours.
MILLENNIAL STARTUP CHANGING THE WAY PEOPLE READ THE BIBLE: 'OUR HOPE IS TO DEEPEN YOUR EXPERIENCE WITH GOD'
That's through night and day on the west terrace of the Capitol steps.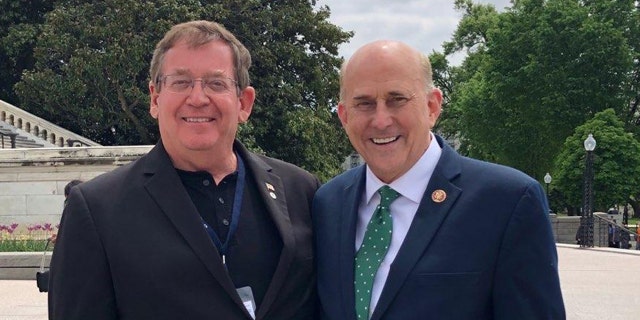 "Rain or shine, the Bible reading must go on," Keith Davidson, director of the U.S. Capitol Bible Marathon, told Fox News. "The readers face west, proclaiming God's Word across America! The Bible is read to proclaim the truth and call our nation back to its religious principles."
TRANSLATING THE BIBLE IS SAVING LANGUAGES FROM EXTINCTION, HELPED CREATE 1,400 WRITTEN ALPHABETS
He added: "It is the founding principles of our great Nation. Many of the scriptures you will find written in our monuments and throughout history."
Rep. Louis Gohmert, R-Texas, participated this year, in the event that is put on by Seedline International, a Brazil, Indiana-based ministry.
The marathon ends Thursday, the day the nation will be observing the 68th annual National Day of Prayer at the U.S. Capitol.
DR. RONNIE FLOYD: FOUR WAYS YOU CAN PRAY ON THE NATIONAL DAY OF PRAYER
This year's theme is "Love One Another" from the gospel of John: "Love one another. Just as I have loved you."
CLICK HERE TO GET THE FOX NEWS APP
The National Day of Prayer, created in 1952 by a joint resolution of Congress and signed into law by President Harry S. Truman, was designated as the first Thursday of May as a day of national prayer by President Ronald Reagan in 1988. Every year, millions of Americans, in tens of thousands of meetings across all 50 states, come together for unified public prayer for America.