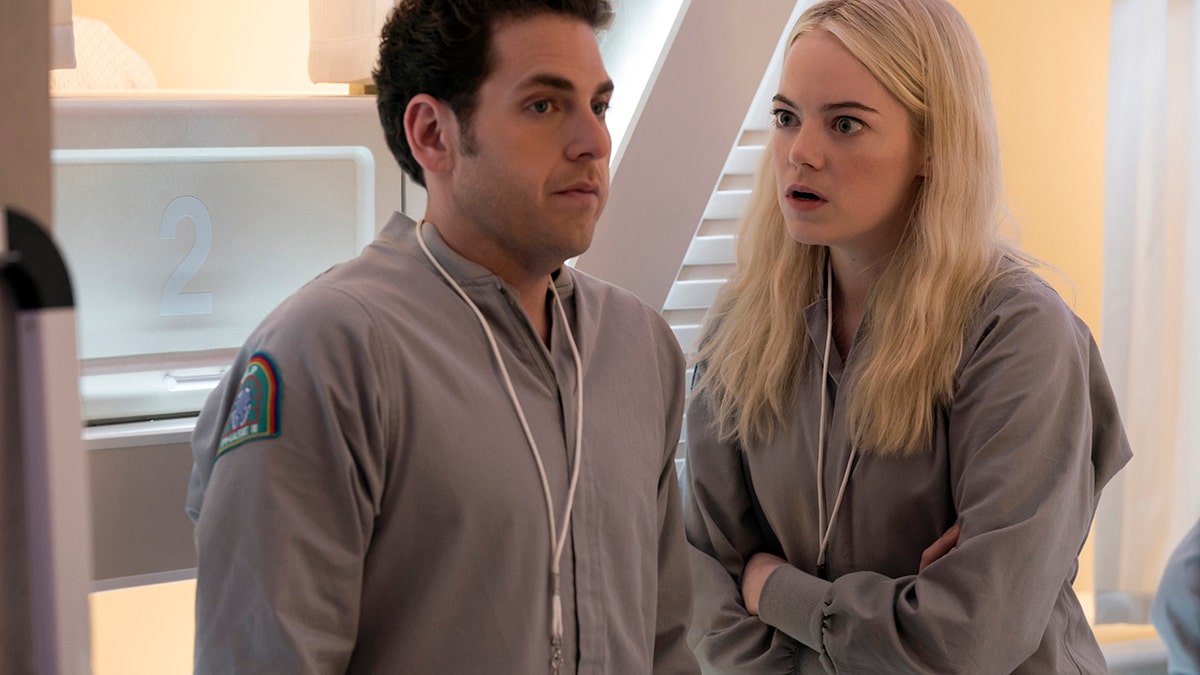 The show apparently lived up to its name.
A Paramount Television crew filming episodes for the upcoming Netflix series "Maniac" — starring Emma Stone and Jonah Hill — spent more than a week trashing the Long Island home of a 92-year-old World War II vet, according to court papers.
Their "recklessness" not only caused damage to the residence, but also led to the loss of countless family photographs, including old shots of loved ones who survived the Holocaust, the papers say.
Sidney Price, of Valley Stream, agreed to rent out the home for ten straight days in September 2017.
Paramount allegedly promised to "leave the property in as good order as when received…reasonable wear and tear excepted," according to Price, who filed a lawsuit on Thursday in the Eastern District of New York.
The former Tail Gunner — who flew forty-four combat missions over the South Pacific in WWII — claims the production company decided to wreck his place instead.
"Throughout the course of its access to the residence, Paramount breached the Location Agreement in multiple ways," his complaint says. "Paramount also acted negligently and with willful disregard to Plaintiffs' rights."
According to Price, crew members caused widespread damage inside his home and on his surrounding property. They tore out windows, yanked up shrubs, and even clogged toilets.
To add insult to injury, Price claims the workers "recklessly threw" a set of boxes he was using to block access to the second floor. The boxes allegedly contained "valuable" collector's items — which his son, Richard Price, was planning to sell through his memorabilia business.
When Richard tried to stop them, a worker allegedly told him: "We're Netflix, we can do what we want."
"Their recklessness caused glass contents inside the boxes to break; cardboard items to bend and rip; and other memorabilia items such as posters, footballs, basketballs, baseballs, and guitars, to be damaged," the complaint says. "Each of these items contained autographs from famous persons. As an example, various posters signed by Harrison Ford were damaged (with an undamaged value of $1500 each)."
It was the loss of Price's family photos, however, that really struck a chord.
He claims they were kept inside "twenty to thirty boxes" and later taken away by Paramount on a series of trucks.
"Among the missing items are: Photos of Sidney Price's parents, aunts, uncles, and other family members, some of whom were Holocaust survivors," the complaint says. "Such photos depicted numbers branded onto their arms by the Nazis while imprisoned in a concentration camp. [Price] now has no such photos to pass down to his grandchildren."
The nonagenarian filed his suit against Paramount, but no one else. He did not disclose an amount for damages.
"Maniac" is scheduled to be released on Netflix later this year. The network describes it as a "remake of a Norwegian dark-comedy series about an institutionalized man who lives a fantasy life in his dreams."
Paramount and Netflix did not immediately respond to requests for comment.