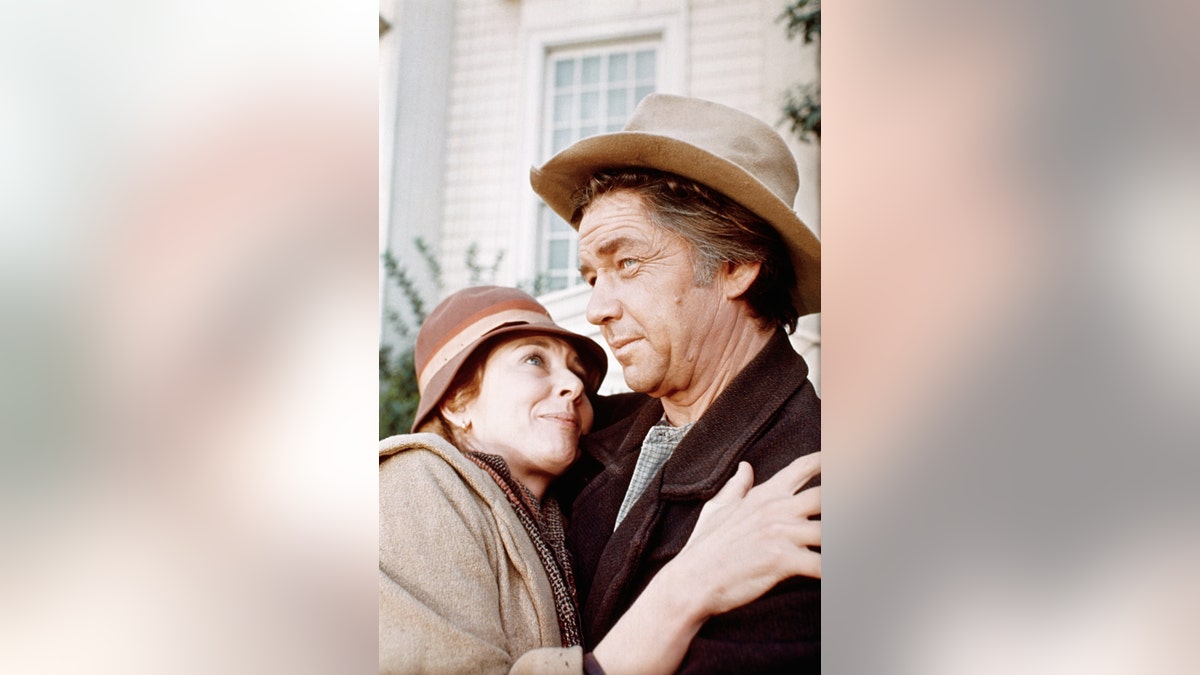 Michael Learned admitted the on-screen chemistry she shared with screen husband Ralph Waite in "The Waltons" was the real deal.
The TV drama about a Depression-era family living in Virginia's rural Blue Ridge Mountains aired from 1971 until 1981.
'THE WALTONS' STAR MICHAEL LEARNED LOOKS BACK AT SHOW'S SUCCESS, PERSONAL REGRETS
UK's Daily Mail recently reported that for the first time in almost four decades, the 79-year-old shared she and Waite 'were in love" off-screen.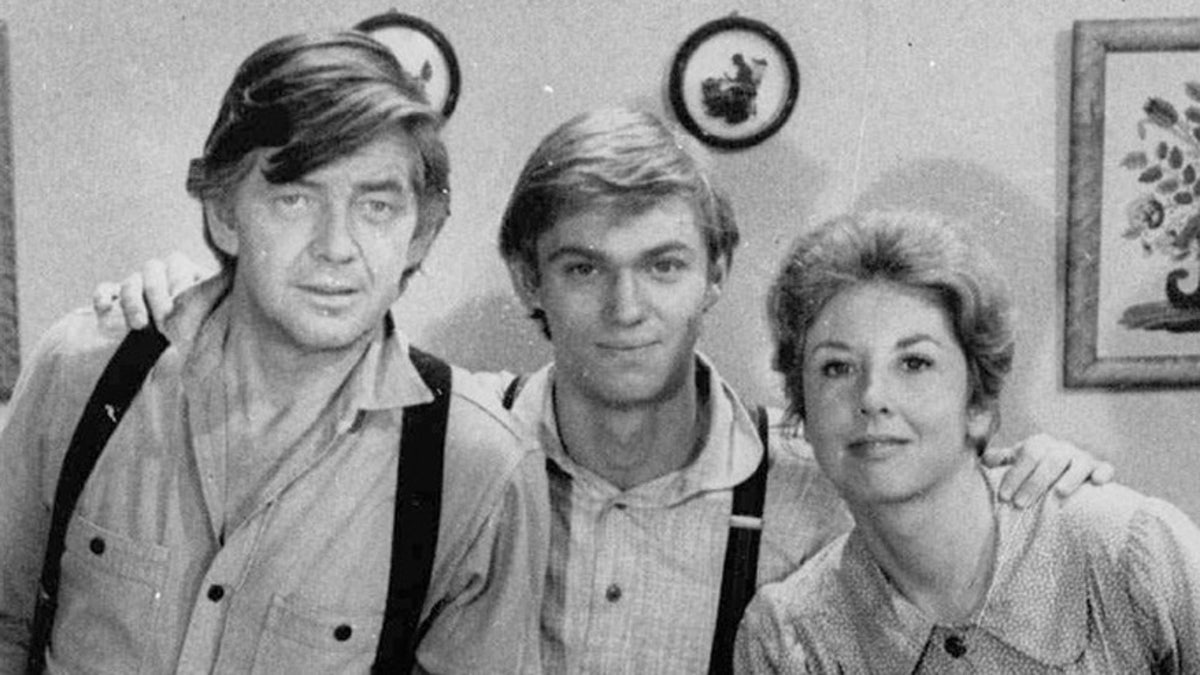 A rep for the actress confirmed to Fox News that, even though the two stars were attracted to each other, they never escalated the relationship out of concern something would go wrong, resulting in the two still facing each other on set every day.
Learned told the Daily Mail they decided not to pursue the romance as it could ruin the hit series and "get messy." Instead, Learned insisted they cherished a close friendship that lasted until Waite's death in 2014 at age 85.
"We had a deep love for each other that we would have ruined if we had taken that extra step, and we didn't," said Learned. "We never did. We thought about it, but we didn't. And I think that's why we became a spiritual husband and wife if you will, and I miss him terribly. His wife is a very good friend. But what Ralph and I had was something that came across on screen."
'THE WALTONS' STAR MICHAEL LEARNED ADDRESSES REBOOT IDEA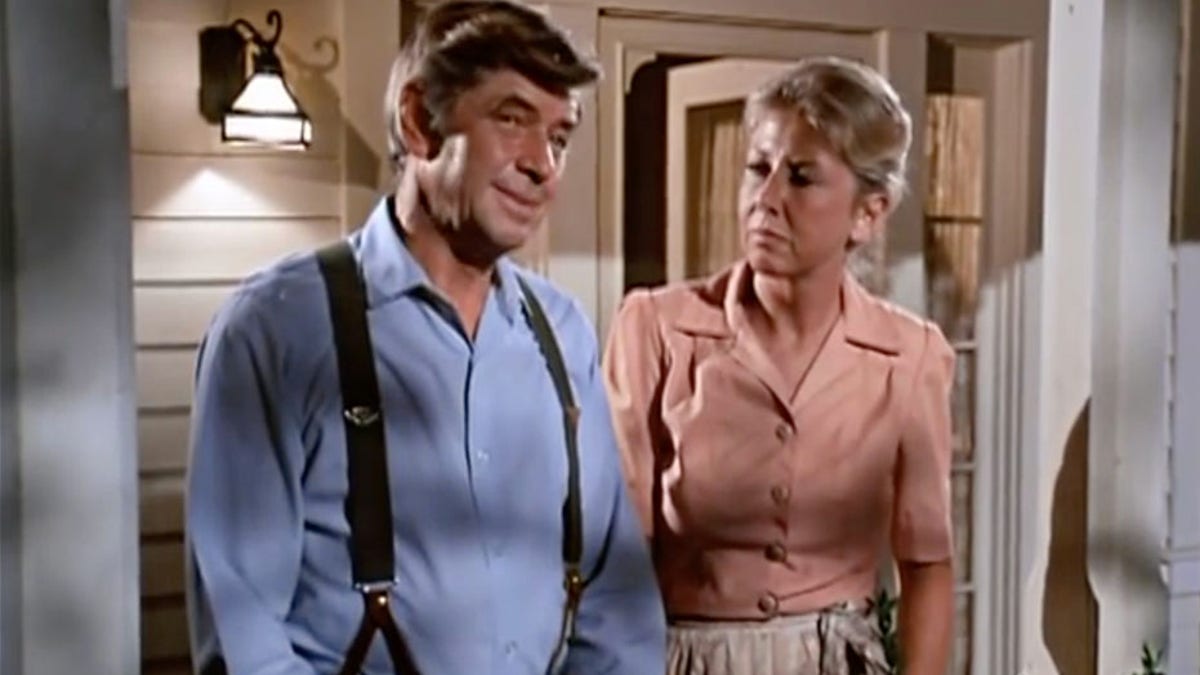 Learned, who at one point said she was "going to tear up" just thinking about Waite, added the star also had his faults.
"He was a complicated man," she explained. "He had a lot of issues. He lost a daughter from leukemia and I think that's when he started drinking. He was a minister before he became an actor. He had so many colors to his life and his character and he was deeply honest with himself and God conscious I think, and complicated. And because we remained the kind of friends we remained, none of that bothered me."
"But if we'd been married or something, I might have had a problem with his complicatedness and he might have with mine. We're both very flawed human beings, but I loved him dearly, what can I say? And he loved me."
Learned also shared that while there was concern initially from male executives who felt she was too young for the role of matriarch Olivia Walton, the "attraction" between her and Waite helped their scenes to become "more real."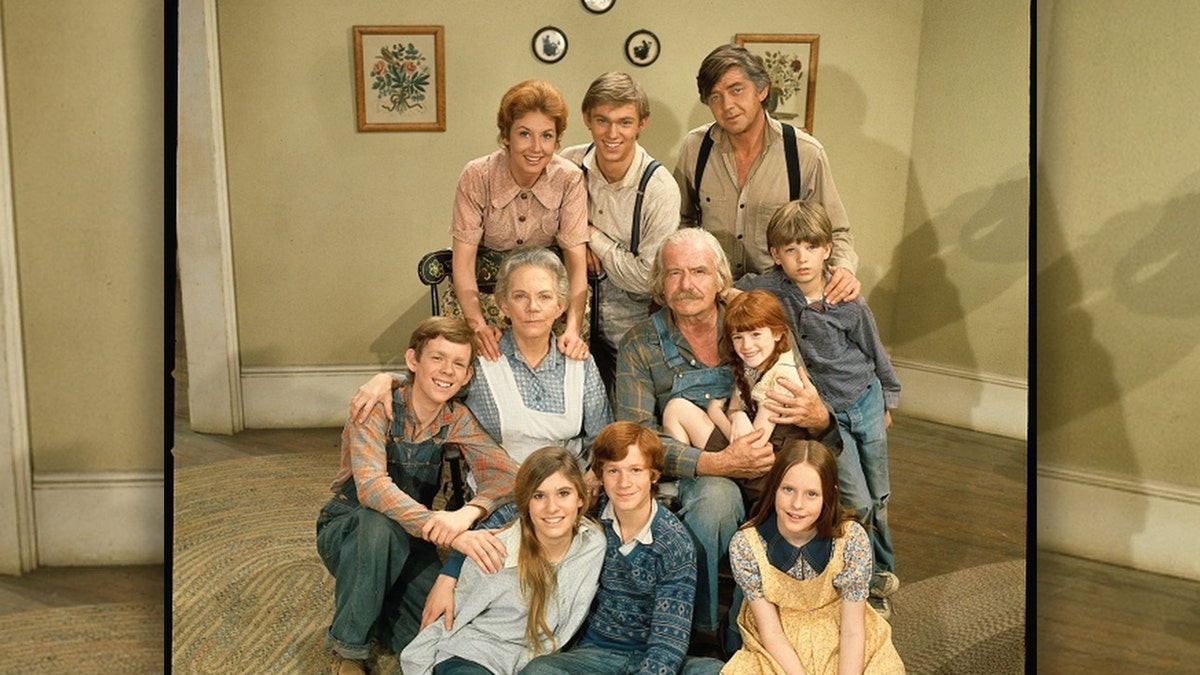 'WALTONS' ACTRESS MARY MCDONOUGH STRUGGLED AFTER GETTING BREAST IMPLANTS
It also prompted the pair to explore their feelings further when cameras stopped rolling.
"We thought about it. We did," said Learned. "There was a period where Ralph and I were both single and we did love each other so we made a date and it was going to happen and we got together and we looked at each other and went, 'Nah, this will never work.' Thankfully, we had the good sense to not take it the next step, because I think it would have gotten messy. It might have gotten messy, but our love was very deep and true."
"The smart thing was we were smart enough not to carry it to the next step, because I think it could have really turned bad. I'm not sure, maybe, but our love was very deep and very special and I miss him terribly."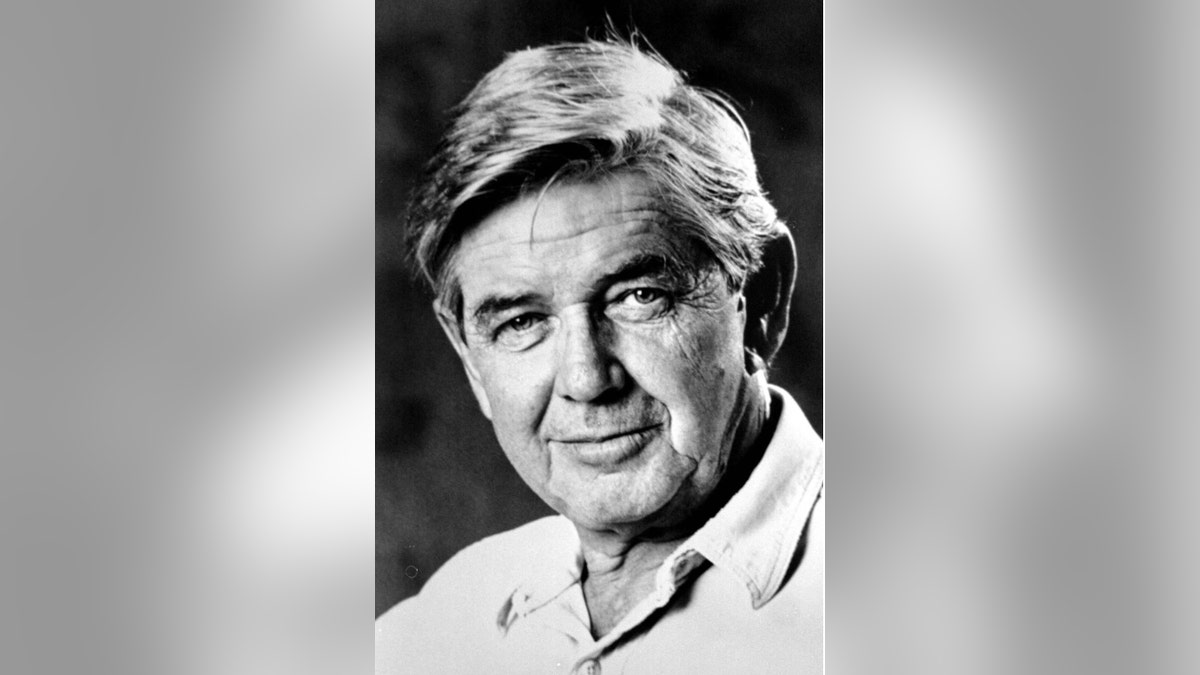 Learned had her own personal battles to face. Learned said that in 1971, at age 32, she realized she had become an alcoholic. She insisted it was Waite who helped her during tough times.
'WALTONS' STAR JUDY NORTON REFLECTS ON LIFE AFTER HIT SERIES, REVEALS HER ONE BIG REGRET
"I was drinking heavily when the show started and Ralph saved my life, really," said Learned. "He pointed out that he thought I was drinking too much. I didn't think I was, but he thought I was and I haven't had a drink in 42 years of anything alcoholic and it is because of Ralph, and I think I was on the way."
"I got off the train early luckily, but he was the one who grabbed me by the shoulders and said, 'I think you have a problem,'" Learned continued. "Because we'd go out and have lunch and drink wine and stuff and then go back on the set a little bit tipsy. He straightened himself out and then he said, 'I think you should too.' I went, 'Me?' But he was right, I was drinking too much."
Learned said her drinking was fueled by her tumultuous marriage to actor Peter Donat. They were married from 1956 until 1972.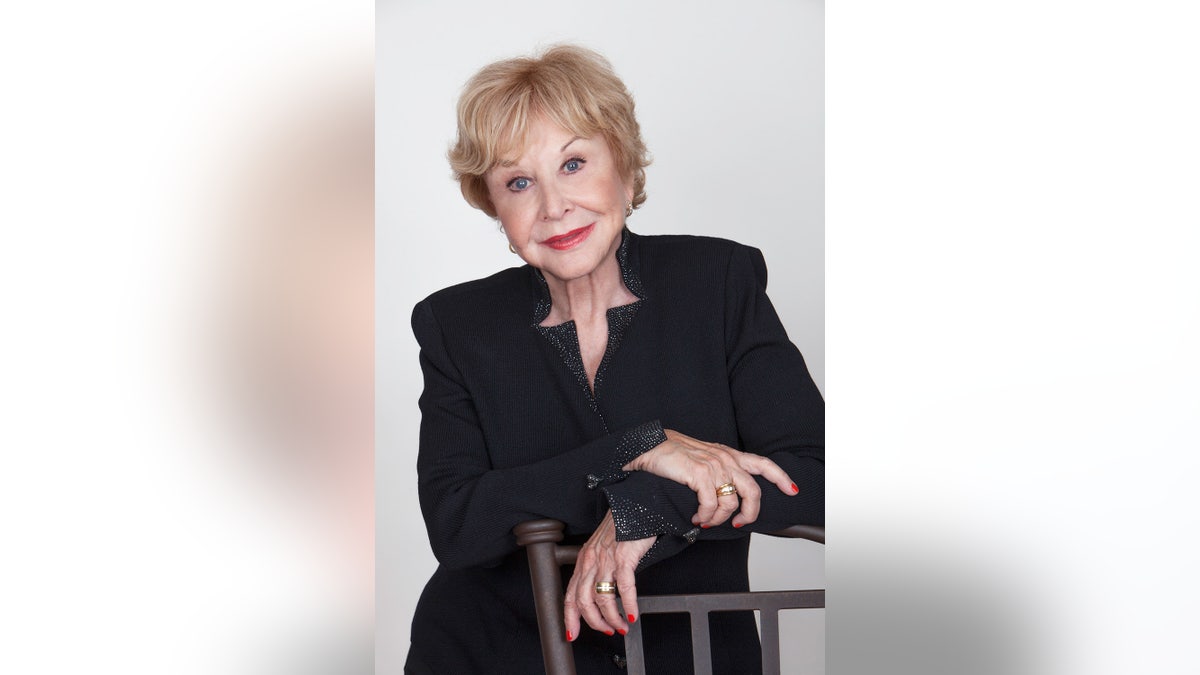 "I was going through a divorce and I grew up in a family where, like in Europe, people drink and they enjoy drinking and that was in my family," she said. "But I was drinking for the wrong reasons. I was drinking because I was sad and depressed, and all the wrong reasons and Ralph was the one who said, 'You have a problem.' And I said, 'No, I don't. I can stop.' … But I wasn't hiding bottles or doing any of that stuff, nothing in the morning and certainly not when I was working. But at night, I'd pour myself a drink and then sort of freshen it up. It's not who I am, I don't enjoy it. I don't like that feeling."
CLICK HERE TO GET THE FOX NEWS APP
"So when Ralph said you have a problem, I didn't think I did, but I was on my way to having a big problem and he stopped me," added Learned. "And I'm grateful to him eternally for that."
Learned has been married to John Doherty since 1988 and they still reside in California. And while she left "The Waltons" in 1979 before the series came to end in 1981, she still considers her beloved castmates as her "second family." She is also aware of the lasting impact "The Waltons" has had over the years.
"Ralph and I did become like mom and dad really," Learned explained. "We were the set mom and dad for the kids. They didn't necessarily come to us with their personal problems, because their parents were there as well. The mothers were there usually, or guardians. But we were like a family. When we shot, we kidded around… So we adored each other and Ralph very much. He had lifts put on his chair, so he would look bigger, and very much the patriarch of the family. And I was momma."
Back in 2017, Learned told Fox News there were times she regretted leaving "The Waltons."
"Yes, there's been times when I've regretted it only in that it probably would have been better to complete the whole show," she said. "But frankly, when John-Boy came back with a new face and a new voice, it was like something happened. I just couldn't do it anymore… and also, I felt a lot of the times I was sitting around for 14 hours saying, 'More coffee John.' The fact is, I was bored. And I thought I had enough money, which wasn't true."