'The Waltons' star Michael Learned gets candid on 'Roseanne' success, reboot idea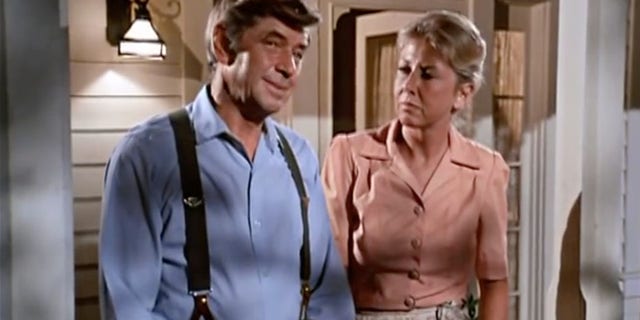 NEWYou can now listen to Fox News articles!
The "Roseanne" reboot has been a triumphant success for ABC, but viewers shouldn't expect one particular '70s classic to make a comeback anytime soon.
When Michael Learned, who starred as beloved matriarch Olivia Walton in "The Waltons," was asked by Closer Weekly Wednesday if audiences could expect a relaunch in the future, she wasn't exactly enthusiastic.
"'Roseanne' is fabulous but… I'm old," said the 79-year-old.
"The Waltons," a TV drama about a Depression-era family living in Virginia's rural Blue Ridge Mountains, aired from 1972 until 1981.
Still, Learned shared that she and her former cast mates have remained incredibly close over the years.
"We get together and have the best time," she told the magazine. "I had drama in my personal life, but as a working family we were great friends – and we're family now."
Back in 2017, Learned admitted to Fox News she has regretted leaving "The Waltons" in 1979 before the show came to an end.
"Yes, there's been times when I've regretted it only in that it probably would have been better to complete the whole show. But frankly, when John-Boy came back with a new face and a new voice, it was like something happened.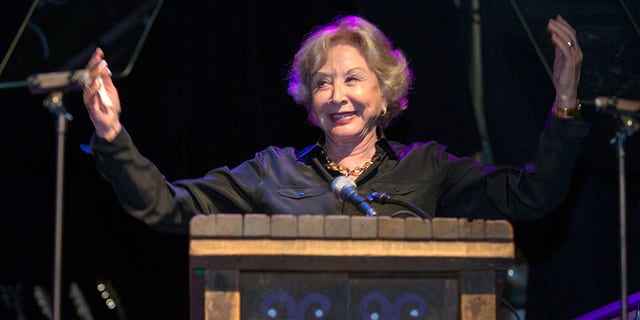 "I just couldn't do it anymore… and also, I felt a lot of the times I was sitting around for 14 hours saying, 'More coffee John.' The fact is, I was bored. And I thought I had enough money, which wasn't true."
Learned had also shared she was appearing on a web series titled "Life Interrupted," which also starred Alison Arngrim and Dawn Wells.
"It's what I do," said Learned on what keeps her acting. "When I'm not working professionally, I'm home cleaning the kitchen and that's so boring. I've been doing that since I was 17. I always can't wait to go to work and get out of the house!
"What am I going to do? Sit around and clean the refrigerator? That is even more boring than pouring coffee on Waltons mountain… I try to have fun now. I'm old and I don't want to do anything that's going to make me unhappy."
As for "Roseanne," the reboot has proven to be a major success for its star, actress Roseanne Barr. According to delayed ratings obtained by Variety, the reboot earned an additional 8.8 million viewers, bringing the two-part premiere's total to 27.3 million viewers in Live+7 in delayed ratings.
Those numbers are record-setting for a seven-day bump for any series, Variety reported. The previous title holder was "The Good Doctor," which premiered in September.
The show's revival proved that the Conners are not immune to the changing political times. The show, starring a pro-Trump title character, drew plenty of audiences when it premiered on March 27.
Barr revealed to reporters back in January it was important to showcase her character as a pro-Trump American.
"It's just realistic," said the 65-year-old. "I have always… attempted to portray a realistic portrait of the American people and working class people. And, in fact, it was working class people that elected Trump so I felt that was very real and something that needed to be discussed."