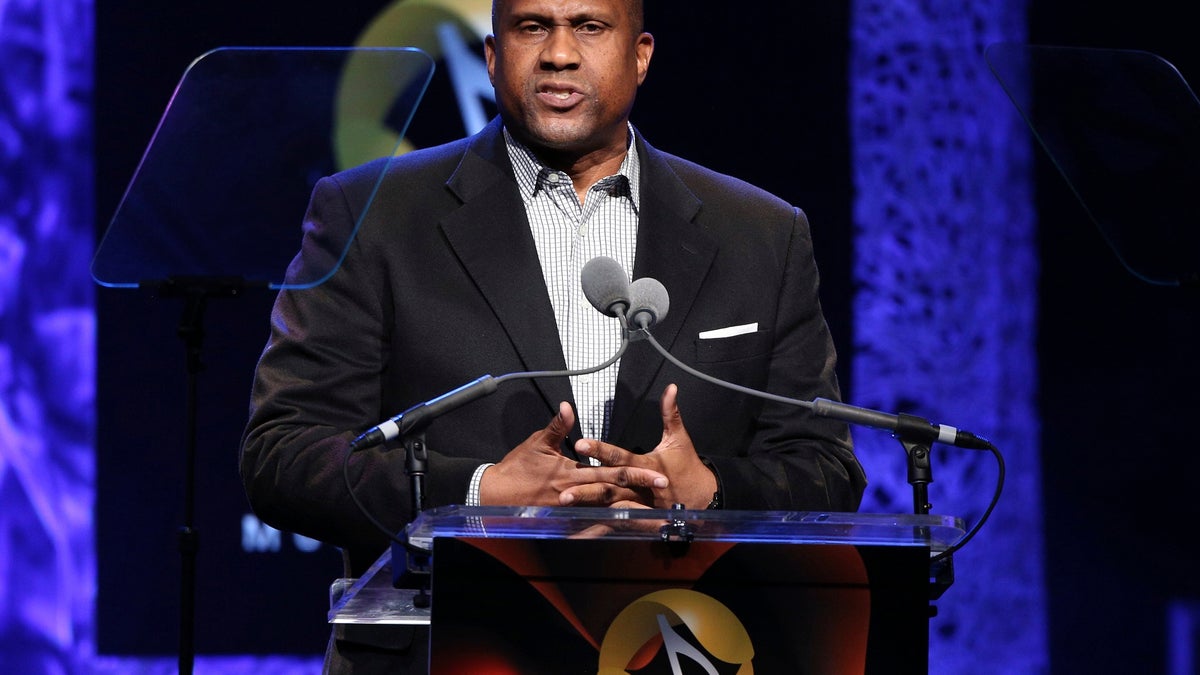 Allegations of sexual misconduct against television host Tavis Smiley surfaced Wednesday, and PBS since has "suspended distribution" of his self-titled talk show, Variety reported.
His nightly program has aired on PBS since 2004. PBS does not produce, fund, or employ Smiley or his staff, but it does distribute the "Tavis Smiley" program, according to the outlet.
"Effective today, PBS has indefinitely suspended distribution of 'Tavis Smiley,' produced by TS Media, an independent production company," an announcement from PBS said.
The company made the decision after an investigation into Smiley's behavior "uncovered multiple, credible allegations of conduct that is inconsistent with the values and standards of PBS," the statement said.
FAKE DOCUMENTS TRIED TO LOB SEXUAL HARASSMENT CLAIMS AGAINST CHUCK SCHUMER
Smiley allegedly had sexual relationships with multiple staff members, some of which reportedly felt that their relationship with the TV host was connected to their employment status.
Some said Smiley's behavior generated a hostile work setting, Variety reported.
The accusations are just the latest against a PBS star. Longtime talk show host Charlie Rose was fired from PBS and CBS after several women accused him of of sexual harassment.
According to Variety, sources said PBS hired an outside law firm to conduct the investigation against Smiley, which consisted of interviews from 10 employees of TS Media, some of which were past employees. The interviewees were reportedly of different genders, races and employment roles within Smiley's production company.
Representatives for Smiley did not respond to Fox News' requests for comment.
The Associated Press contributed to this report.