Steven Tyler reveals Aerosmith farewell tour is near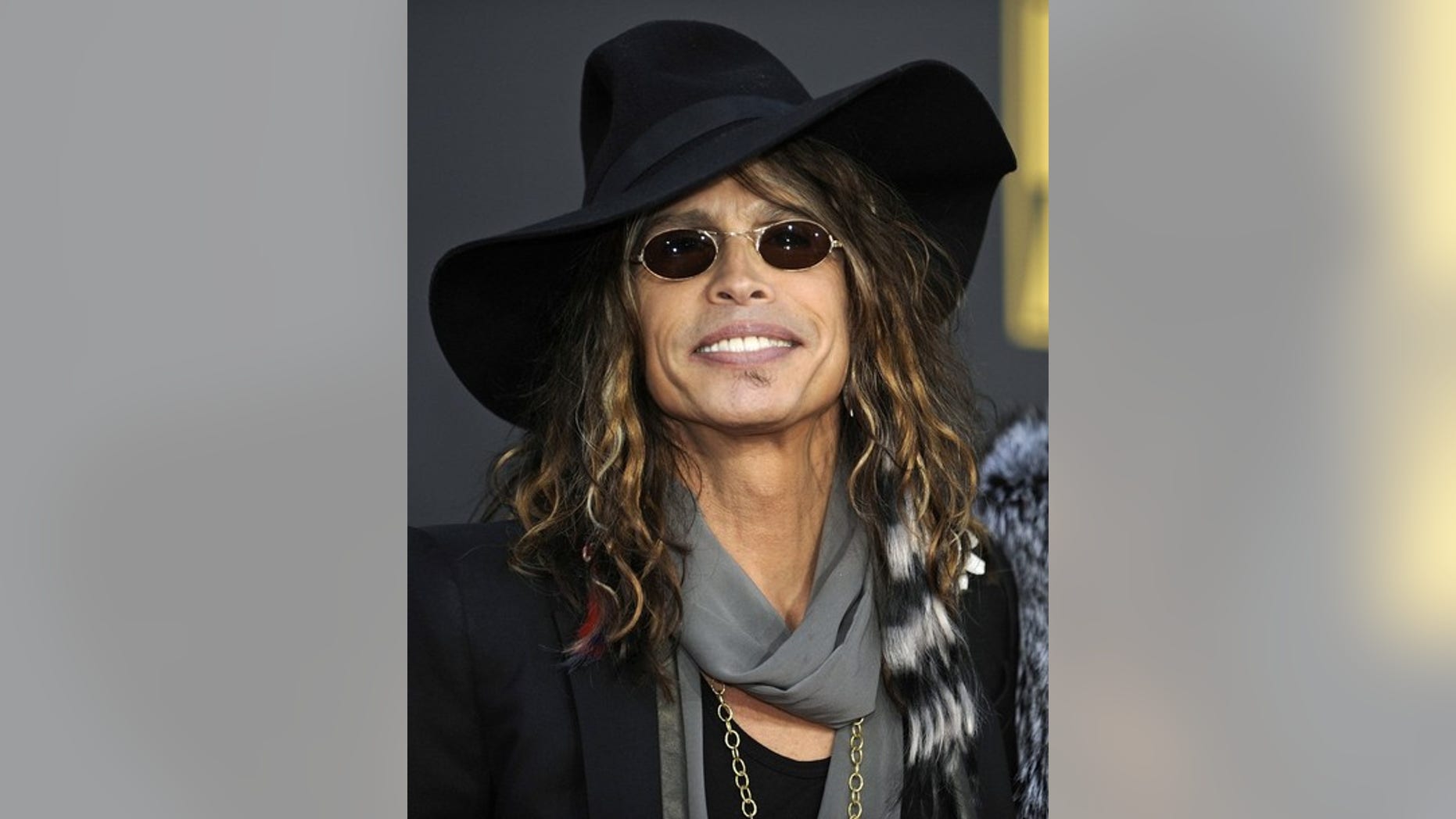 Steven Tyler has been performing as the lead vocalist for Aerosmith since 1970, but soon, he says he'll be hanging up his scarf-laden microphone — at least when it comes to his rock band.
Though Tyler has been cultivating his solo career as a country-rock act, he's still been touring as the frontman for the legendary band, but the 68-year-old told Howard Stern it's time to wrap it up.
"I love this band. I really do," Tyler said on the radio show. "I wanna squash any thought that anybody might have about the band [being] over. We're doing a farewell tour, but that's only because it's time."
Stern, true to his strong-willed personality, pressed Tyler for clarity on the statement and asked whether Tyler thought Aerosmith would be "gone for good," and Tyler simply responded, "yeah." Always keeping it lighthearted, Tyler did admit that a "farewell tour" could mean more than just a seasonal run.
When asked how long the tour will last, Tyler joked, "probably forever. How about Kiss? They did 19 farewell tours."
The rock legend adds that his bandmate and known frenemy Joe Perry is aware of the tentative plan of saying goodbye in 2017. Perry said earlier this year it was being discussed, but not final.
"A farewell tour is something we've talked about doing for years, let's say roughly in the last five years," Perry told Rolling Stone in April. "It's just something the band's talked about at various times. At this point, the five of us have never sat down and said, 'It's time to do it.' So 'considering' is an appropriate word for that statement. A farewell tour is definitely not confirmed."
Tyler's country record, "We're All Somebody From Somewhere," is slated for release July 15 and features the singles "Love Is Your Name" and "Red, White and You."