Selena Gomez speaks on mental health, says therapy is 'hard but amazing'
When it comes to mental health, Selena Gomez isn't afraid to be candid.
The actress and singer spoke on a variety of topics — such as her upcoming album and the importance of female friendships, among other subjects — in the first-ever interview on Coach's new "Dream It Real" podcast. Gomez has been the face of the leather brand since 2016.
Specifically, on mental health, the 26-year-old opened up about her time in therapy.
OZZY OSBOURNE'S SON JACK TELLS SELMA BLAIR SHE'S 'NOT ALONE' IN MS BATTLE
"I am a believer of therapy," the former Disney Channel star said. "I think that I have had opportunities where I kind of reflect on the younger me and I think that a lot of the times I wish I could hug my younger self. I wish I could have done a lot of things and maybe experienced things a little differently."
"Therapy is hard," said the podcast host in response. "It is ... but it's amazing," Gomez replied.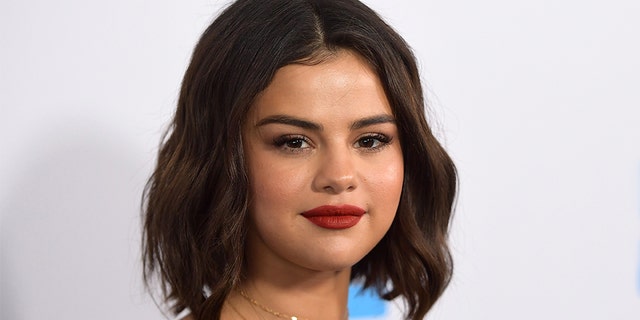 Gomez continued: "One of my friends asked, you know, I want to start going to therapy, [and I said,] 'It's good, just tell me how your first experience goes.' And she's like, 'I don't really know, and I just didn't really like it.' And I said to her, 'You have to just give it a month because you can't go in and do that, and it's hard for people to open up.'"
She added, "I think it is one of the most important things to get to know yourself — not saying everyone in the world has to do it. But I do ... think it has helped me understand myself and my childhood a lot better."
Later, speaking on social media, Gomez specifically referenced Instagram and noted the photo-sharing platform is "not that healthy."
"It is not that healthy to be on it all the time because I noticed with me, I got kind of depressed looking at these people who look beautiful and amazing, and it would just get me down a lot so I just think taking breaks is really important. But just know that most of it isn't real," she said.
"And I hate to say that, I don't mean to be rude, but it's very unrealistic in a lot of ways, and I think that for me, I want to protect the youngest generation because they are exposed to so much information, and I feel like that causes a lot of anxiety at the youngest age," she continued, in part.
SELENA GOMEZ RETURNS TO SOCIAL MEDIA, OPENS UP ABOUT 'CHALLENGES' IN 2018
The interview comes after Gomez ​​​was hospitalized and entered a treatment facility in October 2018 for anxiety and depression. The month before, the "Wolves" singer announced she was taking a break from social media. In January, she returned, sharing a series of black-and-white photos of herself on Instagram.
"It's been a while since you have heard from me, but I wanted to wish everyone a happy new year and to thank you for your love and support," she wrote at the time. "Last year was definitely a year of self-reflection, challenges and growth. It's always those challenges which show you who you are and what you are capable of overcoming. Trust me, it's not easy, but I am proud of the person I am becoming and look forward to the year ahead. Love you all."
Fox News' Mariah Haas contributed to this report.