Ozzy Osbourne's son Jack tells Selma Blair she's 'not alone' in MS battle
It appears Selma Blair has a friend in Jack Osbourne — especially when it comes to her battle with multiple sclerosis (MS).
Osbourne, the son of "Black Sabbath" frontman Ozzy Osbourne, told People about a candid conversation he had with Blair following her MS diagnosis, which she first revealed in October.
SELMA BLAIR AND SARAH MICHELLE GELLAR GO TO DISNEYLAND TO CELEBRATE DECADES-LONG FRIENDSHIP
"I get a lot out of talking to people in kind of the same spot as me," Osbourne, who also has the disabling disease, told the publication. "I find it kind of comforting knowing you're not alone. That was really the crux of the conversation I had with Selma."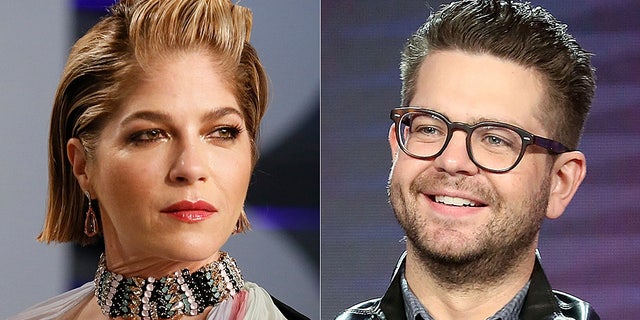 "MS is so different with everyone. I have the same disease she does but we are affected completely different by it. We spoke about what I do, my regimen. The things I've done in the past with it," he added.
The "Cruel Intentions" actress appeared in her first TV interview to detail her struggles with MS in late February, roughly four months after sharing the shocking diagnosis with fans. Days prior, she attended an Oscars after party with a custom cane.
Since then, she's been open about her ongoing battle with the disease, often taking to social media to share updates with fans. In March, for instance, the actress shared a snapshot of a recent MRI.
"Multiple sclerosis (MS) is an unpredictable, often disabling disease that disrupts the flow of information within the brain, and between the brain and body," according to the National Mulitple Sclerosis Society. Common symptoms include fatigue, numbness, pain, walking difficulties and vision problems, among others.
Fox News' Jennifer Earl contributed to this report.