Sean Penn: Americans Owe It to the Troops to Continue Supporting Haiti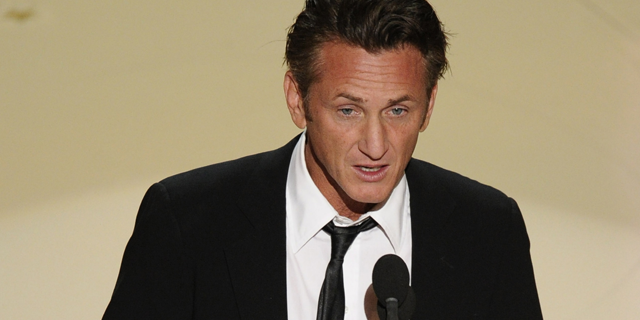 Actor Sean Penn is urging Americans to continue to support Haiti following a devastating earthquake earlier this year.
Penn was among the first on the ground in Haiti immediately following the nation's catastrophic earthquake in January, and only returned to Los Angeles to accept a Humanitarian of the Year Award at the Hollywood Starz Gala in Beverly Hills this week.
It was there that he revealed his plans to use the ceremony as an opportunity to urge all Americans to continue to support Haiti – at least for the sake of our troops.
"The first thing that they (the average American) can do, so they can legitimize their contribution, is to look into Haiti and the balance that it sets. We've put enormous amounts in there, our troops have put enormous amounts in there, I think we owe all of the above to support in there," an emotional Penn told Pop Tarts.
And while there are many important national and international issues worthy of such attention, the Academy Award-winning actor chose to dedicate his humanitarian efforts to Haiti, and hopefully set an example to the world that overcoming poverty everywhere is a very real possibility.
"For me, human beings are human beings; I ended up in Haiti as it turns out. It is my view that Haiti will be a success, whether it is a humanitarian success or simply a human success for the Haitian people," Penn continued. "Turning over this poverty that has left all of the other issues that are connected to it. That could really be the example that spreads the belief in change, if it happens in Haiti it can happen anywhere."
The 50-year-old also went on to thank an unlikely array of political figures while accepting the award at the star-studded dinner.
"Trust me the contributions of the following group were unified: Presidents Obama, Clinton, Préval, Chávez and Castro. All channeled their energies despite their differences and continue to in ways that directly support our actions," he said before receiving a standing ovation.
Penn's JP Haitian Relief Organization is currently focused on combating the Caribbean country's cholera epidemic which has already claimed hundreds of lives, and considered to be Haiti's worst health crisis since the 7.0 magnitude earthquake struck 11 months ago.