Scarlett Johansson sizzles in silver at 'Avengers' premiere with boyfriend Colin Jost
Scarlett Johannson proudly walked the red carpet with boyfriend Colin Jost in hand at the premiere of her new film "Avengers: Endgame."
The beauty sizzled in a silver, sequined gown complete with a detailed back that showed off her rose tattoo.
The actress, who plays Black Widow in the superhero series, opted for a silver chainmail strapless dress with a thigh-high slit on one side.
SCARLETT JOHANSSON TAKEN TO LOS ANGELES POLICE STATION FOLLOWING PAPARAZZI INCIDENT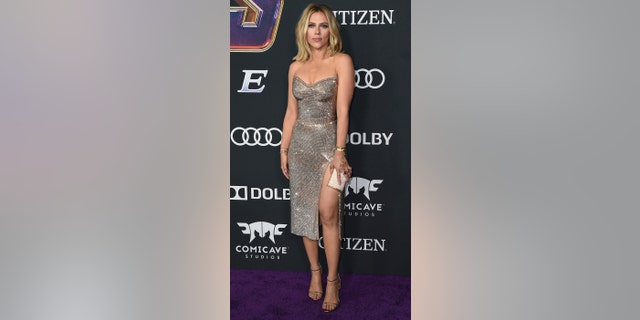 But perhaps her best accessory was her "Saturday Night Live" star boyfriend who donned a simple black suit so as not to outshine his leading lady.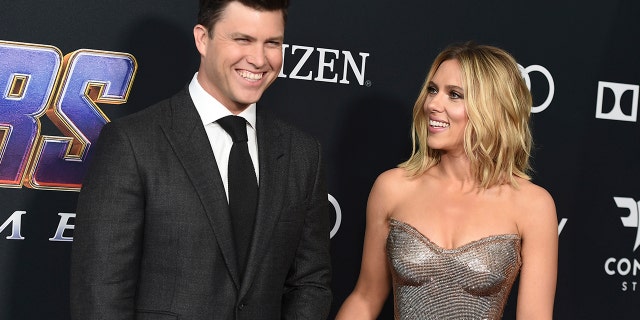 It's not all fun and games for the 34-year-old actress while she promotes her latest film. The "Avengers" star and her security team were overpowered by photographers after she left the "Jimmy Kimmel Live!" studio on April 8, prompting them to seek help at a Los Angeles police station.
She was at the show promoting her upcoming film, "Avengers: Endgame," with co-stars Robert Downey Jr., Chris Hemsworth and Paul Rudd.
SCARLETT JOHANSSON DROPS TRANSGENDER ROLE AFTER BACKLASH: REPORT
"After leaving the 'Jimmy Kimmel' Show, I was followed by 5 cars full of men with blacked out windows who were running red lights and putting other drivers and pedestrians at risk so they could follow me to find out where I was staying and subsequently stalk me and my young daughter for the duration of my stay," the actress said earlier this month, referring to her 5-year-old daughter, Rose Dorothy Dauriac.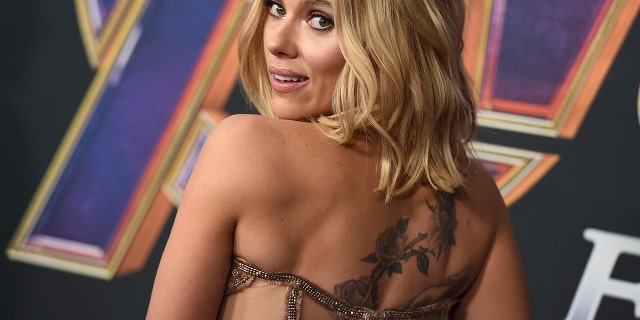 "The paparazzi put people's [lives] at risk, so they can wait for days in quiet neighborhoods in blacked out cars, and try to follow me to the playground and photograph my child and other people's children in a safe place that should be off limits, but isn't," Johansson added. "All of this is perfectly legal."
CLICK HERE TO GET THE FOX NEWS APP
Johansson was taken to the Los Angeles Police Department's Hollywood station at the time for security reasons. Police said the actress was "a little spooked" by the incident, but was eventually able to leave the station. No police report was filed.