Sara Gilbert announces she's leaving 'The Talk' after nine seasons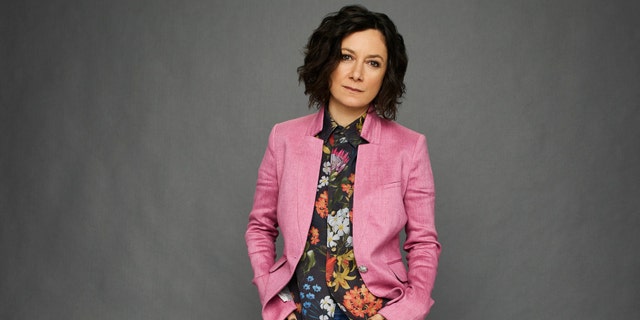 NEWYou can now listen to Fox News articles!
"The Talk" is losing another table member.
Sara Gilbert announced on Tuesday that she's leaving the CBS talk show at the end of this season. The star created the daytime show, which launched in 2010 and has been a co-host for the past nine seasons.
"This is something I have been struggling with for a while and going back and forth. But I've decided it's time for me to leave the show," Gilbert said Tuesday.
"I obviously love it here and this was extremely difficult," Gilbert added.
Her departure comes just a few weeks after ABC announced that the "Roseanne" spinoff series, "The Conners" – which she stars in and executive produces – received a second season order. Gilbert said her "life was slightly out of balance."
SHARON OSBOURNE SUPPORTS JULIE CHEN LEAVING 'THE TALK' AFTER LES MOONVES CONTROVERSY: 'SO AWKWARD FOR HER'
"I'm just feeling like I don't know how I'm gonna do it all," she explained. "I was looking at the next six months and just thinking, 'There's not time.'"
"Even just small things in my life. My youngest is 4 years old and I still haven't made his baby book," Gilbert said. "It's difficult because this is a place that I love and a place that I am extremely happy," she added. "I love the hosts, I love the crew, I love our staff. I am so grateful to the audience for letting me into your homes every day. It's been such an honor."
CARRIE ANN INABA OFFICIALLY JOINS 'THE TALK' AS A CO-HOST, REPLACES JULIE CHEN
"I will come back, I will guest co-host — you're not going to get rid of me, I'll be around," she promised the audience.
"Sara's passionate vision for a forum in which women on camera and off could celebrate mutual support, emotional growth, and everyday achievements was a driving force behind bringing 'The Talk' to air in 2010 as CBS' first daytime talk show," said Angelica McDaniel, executive vice president of daytime programs in a statement. "Her authenticity, compassion, quick wit and drive to succeed led to 9 successful seasons of 'The Talk,' garnering numerous daytime Emmy Awards, including Outstanding Show and Outstanding Host."
"We are thankful that Sara inspired us from the beginning and wish her all the happiness and success on her new journey. She will always be family and, as you know, family can always come by for a 'Talk,'" she added.
Former co-host Julie Chen exited in the fall in the midst of her husband's, CBS CEO Les Moonves, alleged sexual harassment scandal. She was replaced by Carrie Ann Inaba.