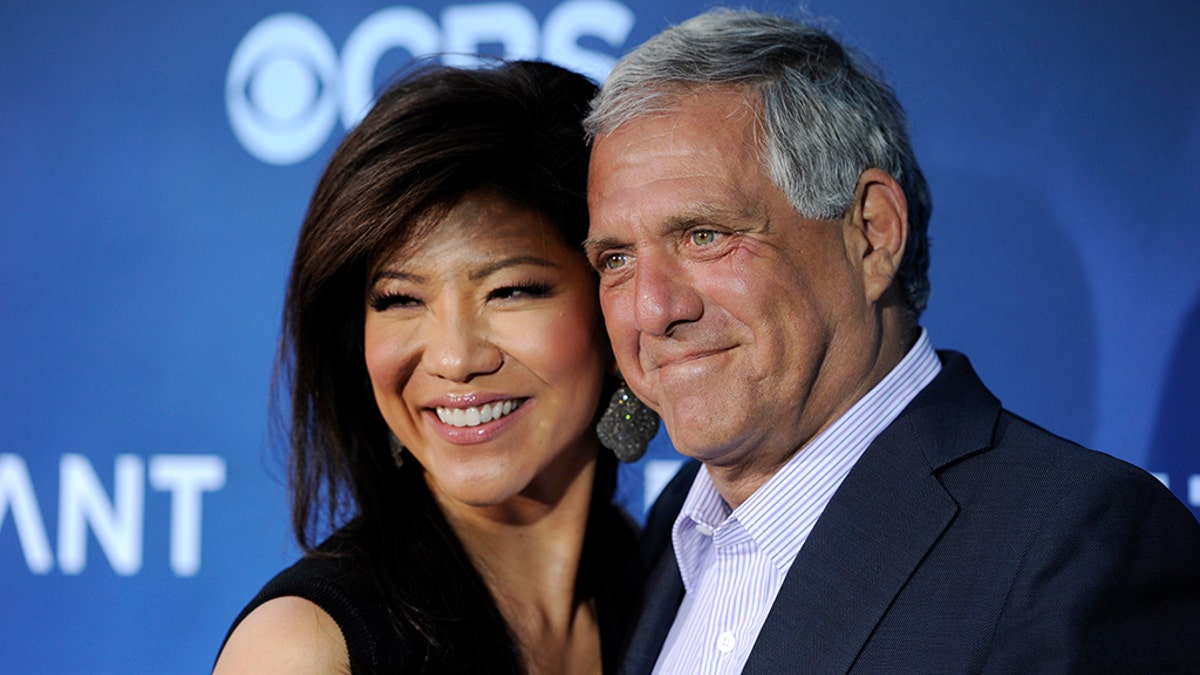 Julie Chen – the wife of former CBS CEO Les Moonves – announced on Tuesday that she would not return to the network's daytime talk show "The Talk" amid sexual misconduct allegations surrounding her husband, but she failed to mention the accusations in her statement.
"I have been at 'The Talk' since the day it started nine years ago and the cast, crew and staff have become family to me over the years. But right now, I need to spend more time at home with my husband and our young son, so I have decided to leave 'The Talk,'" Chen said in a pre-taped announcement.
"The Talk" teased an announcement at the start of the show but waited until the final minutes to air Chen's resignation video.
"I want to thank everyone at the show for the wonderful years together. I will always, always cherish the memories we shared," Chen added. "Most important, I want to thank you, the viewers, for allowing me into your home every day. It was a privilege that I will forever be grateful for."
Chen went on to thank "everyone behind the scenes" and her co-hosts while appearing to choke up.
"I know this show, and the sisterhood it stands for, will live on for many, many, many more years to come. You ladies got this and I cannot be more proud to call you my friends," Chen said to wrap up the message. "I love you."
The panel teared up after hearing Chen's remarks as co-host Sara Gilbert signed off. Last week, Chen, 48, skipped the season nine premiere of the show while her colleagues dished on the accusations surrounding Moonves. She had since been absent to "be with her family" but returned to TV last week for her other gig, hosting "Big Brother," which is also on CBS. Chen – who has stood by her embattled husband – signed off as "Julie Chen Moonves" for the first time when the episode of "Big Brother" ended.
Sources close to Chen say she will continue to work on "Big Brother" and looks forward to hosting the show for years to come.
The high-powered Moonves resigned earlier this month after at least 12 women came forward to accuse him of sexual misconduct in a pair of New Yorker articles authored by Pulitzer Prize winner Ronan Farrow.
The network also announced that it would donate $20 million to organizations "that support the #MeToo movement and equality for women in the workplace." According to an SEC filing, Moonves will advise CBS for one year "in order to provide for a smooth transition of his duties." CBS will provide Moonves with "office services" and security for up to two years.
Moonves' future at CBS came into question in July, when Farrow published an expose in the New Yorker detailing allegations from six women. Then the New Yorker published claims against Moonves by six more women. Some alleged he forced them to perform oral sex on him, forcibly kissed them, exposed himself to unwilling participants and put the careers of those that rebuffed his advances in jeopardy.
Fox News' Frank Miles contributed to this report.