Julie Chen leaving 'The Talk' following husband Les Moonves' disgraced CBS exit, report says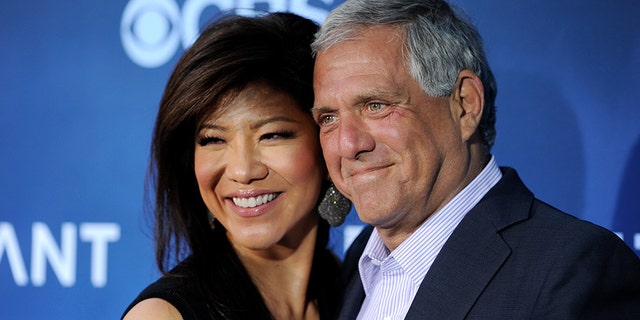 Julie Chen is leaving her duties as a co-host of "The Talk," days after her husband, Les Moonves, resigned as the CEO of CBS amid sexual misconduct allegations, according to a report Monday night.
An insider told Page Six: "She is definitely leaving 'The Talk' and will 100 percent stay with Les."
The source said her exit will take place sometime in the coming weeks.
"When she'll depart the show is unclear. It could be this week, or she could do it after 'Big Brother,' but she will be leaving. I wouldn't be surprised if (CBS) asked her not to come back," the source said.
Chen, 48, ended Thursday's "Big Brother" broadcast by saying, "From outside the 'Big Brother' house, I'm Julie Chen Moonves. Good night." Usually, she leaves out "Moonves."
Chen did not address her husband's resignation during the broadcast.
"Big Brother" ends its season on Sept. 26.
JULIE CHEN RETURNS TO 'BIG BROTHER' AFTER HUSBAND LES MOONVES RESIGNS FROM CBS
Chen was absent Monday for the season premiere of "The Talk." In a statement, she said she would be off for a few days, but she did not address the allegations against her husband.
She publicly supported Moonves, who has denied the allegations, after a first round of accusations last month, saying: "Leslie is a good man and a loving father, devoted husband and inspiring corporate leader. He has always been a kind, decent and moral human being. I fully support my husband and stand behind him."
Reps for CBS and Chen did not immediately respond.
The Associated Press contributed to this report.