Roseanne Barr teases ABC reboot will skewer Hillary and Trump, tackle politics from a working-class perspective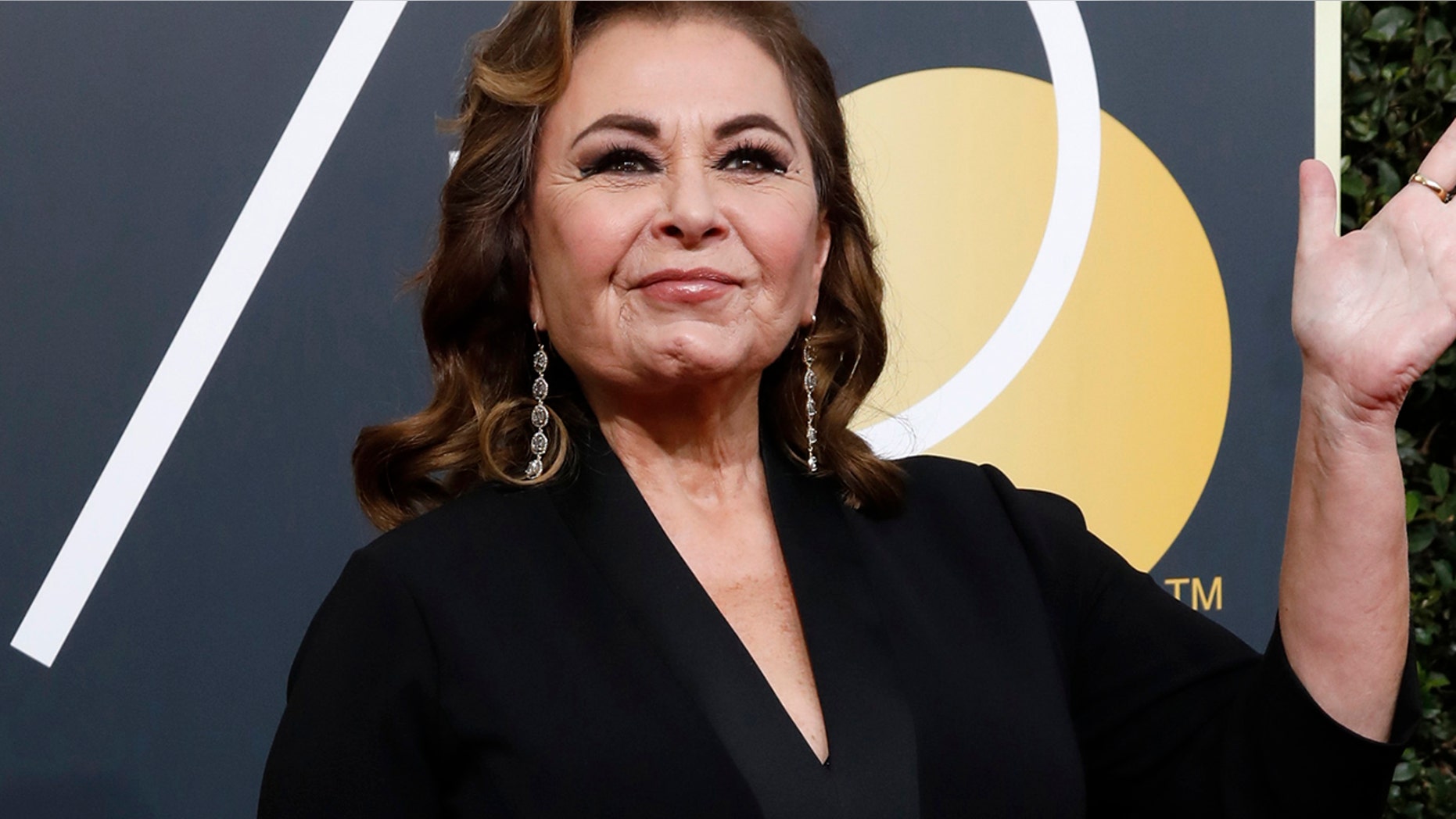 Weeks after Roseanne Barr revealed that her character in the upcoming reboot of her self-titled series would be a Donald Trump supporter, the star is opening up about how she kept the show evenhanded while still tackling political issues.
In a discussion with The Hollywood Reporter along with showrunners Bruce Helford and Whitney Cummings, writer Wanda Sykes and stars Sara Gilbert and John Goodman, Barr opened up about the decision to showcase a family divided over politics.
"I wanted to do it this way," she said, when asked if she ever considered having her character vote for anyone else. "It's the conversation everybody is having. Families are not speaking to each other. People are still shocked and upset about it. It's the state of our country."
The group revealed that they assembled a writers room of diverse political opinions for the reboot, which debuts on ABC March 27. However, Barr said it often was on her to ensure that the series showed the point of view of both Hillary Clinton and Trump voters.
"I thought everybody was pretty liberal, so I was keepin' an eye on it, making sure that it was evenhanded. But the day we went to shoot [the pilot], I got with the writers, and I'm like, 'You guys have to have a Hillary slam.' Cause they were all Trump slams."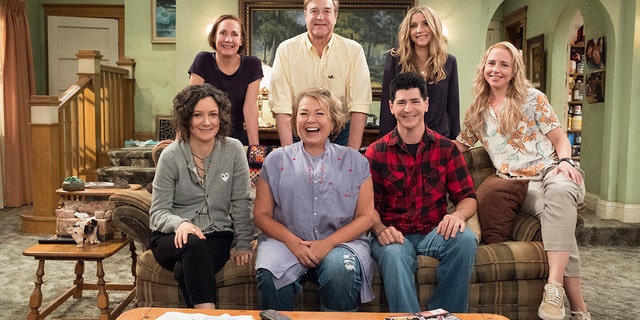 The star revealed that, despite the original run of the show's propensity for tackling social issues, neither candidate will be mentioned by name. Instead, the cast will opt for vague descriptions with phrases like, "How could you vote for him?" and a reference to a "pantsuit."
Still, that doesn't mean that Roseanne will be without its commentary on the topics of today. Plotlines teased in the upcoming revival include Dan Conner dealing with the loss of work to illegal immigrants, a Muslim neighbor moving in, gender fluidity and the opioid crisis.
It seems the tone that the cast and producers are setting up for the show is in line with Barr's previous comments defending the choice to make her character a Trump supporter, which she shared with reporters at the 2018 Television Critics Association winter press tour.
"It's just realistic," she explained. "I have always … attempted to portray a realistic portrait of the American people and working-class people. And, in fact, it was working-class people that elected Trump so I felt that was very real and something that needed to be discussed."