Rob Lowe has come a long way since a sex tape scandal in the 1980s nearly ruined his then-blossoming acting career. However, looking back now the star says he doesn't regret the tape as much as he does its timing.
For those unfamiliar, Lowe was the subject of a major scandal in 1988 when he filmed himself having sex with a woman who turned out to be underage the night before promoting Michael Dukakis at the Democratic National Convention. He settled a lawsuit with the girl's family, was never charged with a crime and maintained that he wasn't aware she was underage given that they met in a nightclub. However, the rumors and innuendo marred his career at a time when his star should have been on the rise thanks to "St. Elmo's Fire."
ROB LOWE DELETES ELIZABETH WARREN 'CHIEF' JOKE AFTER BACKLASH, NOTES PEOPLE'S 'INABILITY TO LAUGH AT ANYTHING'
Speaking on the "WTF Podcast with Marc Maron" recently, the now 55-year-old star opened up about the scandal and joked that it would have helped him later in life.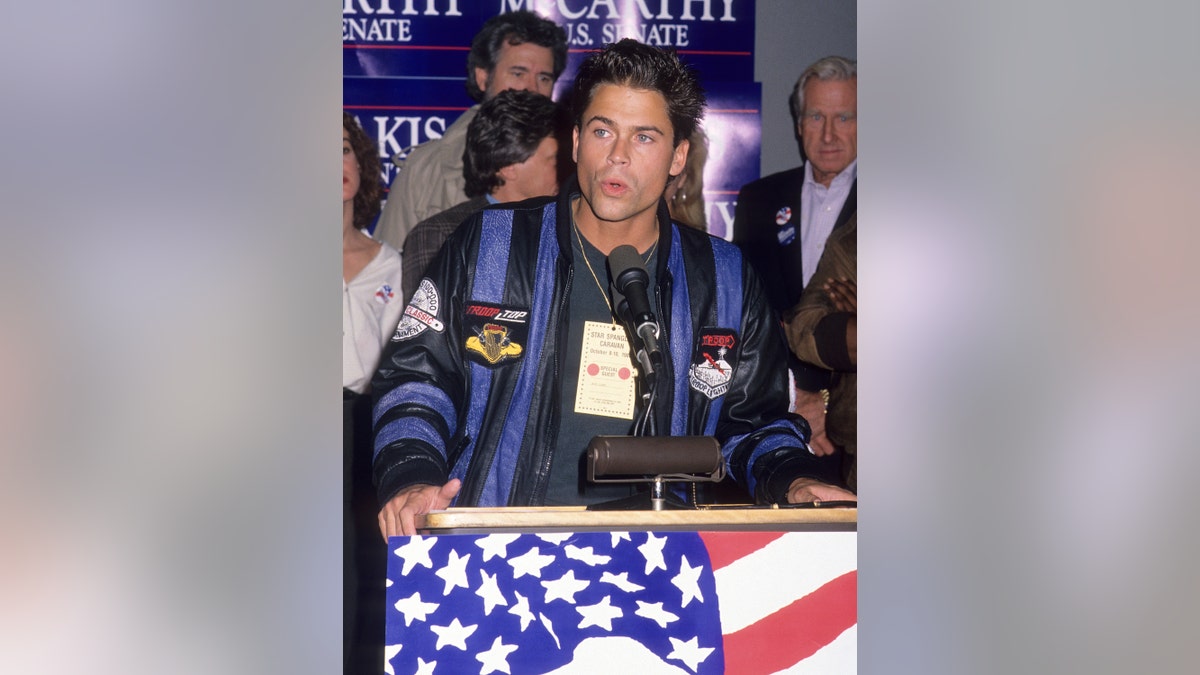 "The real f--- up was that I didn't wait 20 years later to do it where it would have helped my career," he said, joking that he could have capitalized on the trends of celebrities like Kim Kardashian and Paris Hilton, who parlayed leaked sex tapes into successful show business careers.
Despite being able to joke about it now, Lowe notes that the backlash was a very negative presence in his life at the time.
"It's 30 years ago, so it's hard for me to remember a lot of it. But, my notion of it was all like… happening so fast, and that it was just sort of putting one foot in front of the other."
He recalled seeing the nightly news discussing his sex tape scandal followed by the tanks rolling through Tiananmen Square.
'MENTAL SAMURAI' HOST ROB LOWE ON FOX'S NEWEST GAME SHOW: 'EVERYBODY CAN PLAY BUT VERY FEW PEOPLE CAN WIN'
"That was the second story!" he said.
Fortunately, the star was able to bounce back thanks to roles in hit TV shows like "The West Wing" and "Parks and Recreation." In fact, Lowe previously told Oprah Winfrey in a 2011 interview that the sex tape ended up being a positive thing for him for a very unlikely reason.
CLICK HERE TO GET THE FOX NEWS APP
"It ends up being the greatest thing that ever happened to me," he said of his sex tape. "Because what it ends up doing is accelerating my alcohol [addiction] to where I finally get sober. I have been able to have the rest of my life that I'm so blessed with, which is now 20 years of sobriety."