Rob Kardashian skips sister's wedding and deletes all his tweets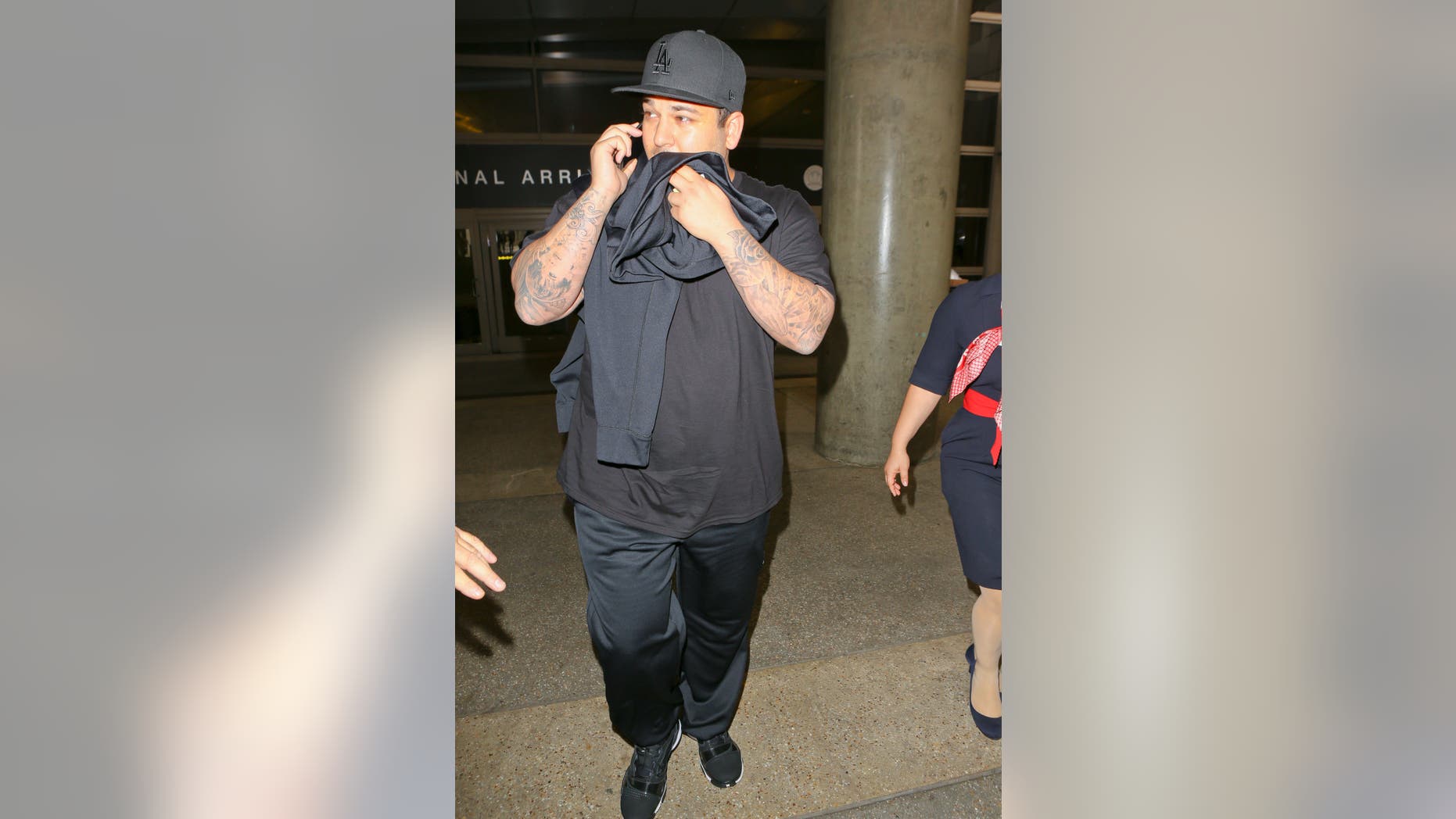 Kim Kardashian was surrounded by family when she married Kanye West in Florence, Italy but one close family member opted out of the hoopla – Kim's younger brother Rob Kardashian.
He did fly to Paris but missed the rehearsal dinner at Versailles and flew straight back to Los Angeles, arriving shortly after his sister exchanged vows.
Although there were rumors that Kim had criticized her brother for not losing weight, People magazine says that's not the case.
"He is really overweight and having a hard time with it," explained a source, "there was no big fight between him and Kim. This was just a decision he made."
Earlier the 27-year-old reality star defended himself on Twitter against critics acknowledging his weight gain.
Sister Khloe Kardashian was more heated in her defense telling people that they were, "shallow souls," and "its sickening to critique anyone off of their appearance."
The only male sibling of the Kardashian clan exhibited some peculiar behavior on the Memorial Day holiday by deleting all his previous tweets, changing his Twitter avatar and posting a positive tweet to his nearly five million followers.
"GOD BLESS AMERICA," the reality star began in what would become a series of tweets about Memorial Day. "Teach me to pray for them and to honor them for their service. Amen."
"Lord Jesus, protect those who protect me – police, firefighters, and those in the military," Rob continued. "Blessed is the nation whose God is the LORD. Psalm 33:12."
Click here for more photos of a plump Rob Kardashian.