Rebel Wilson gets slammed for 'first-ever plus-sized' girl in a rom-com claim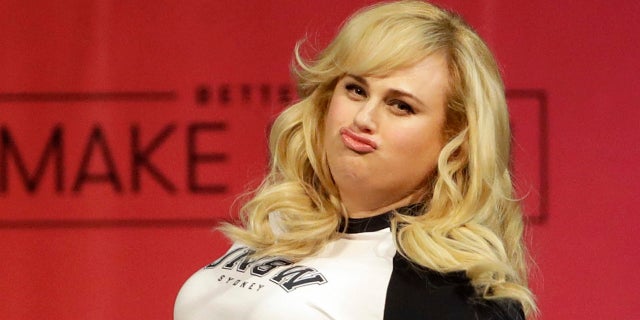 "Pitch Perfect" actress Rebel Wilson is facing some backlash on social media after claiming to be "the first-ever plus-sized girl to be the star of a romantic comedy."
The comedian stopped by "The Ellen DeGeneres Show" on Wednesday to talk about her new role in the film "Isn't It Romantic," where she is caught in a love triangle with Liam Hemsworth and Adam DeVine.
In the interview, Wilson talked about how the upcoming film has broken away from the Hollywood stereotypes by including her, a plus-sized girl, as the lead.
"I am proud to be the first-ever plus size girl to be the star of a romantic comedy," Wilson told DeGeneres, also mentioning that the film is her debut as a producer.
But Wilson's "first-ever" claim has sparked a debate on social media, with users pointing out that stars such as Queen Latifah, Mo'Nique and Ricki Lake were some of the firsts to appear as plus-size, female film leads.
One user tagged Wilson in a tweet and wrote, "You're not the first though, @RebelWilson. Mo'nique, Queen Latifah, Melissa McCarthy, Kathy Bates, Gabby Sidibe, Octavia Spencer, and so many more have done it way before any of us knew who you were."
Another said, "I love @RebelWilson as much as the next girl, but she isn't the first plus-sized woman to play the lead in a romantic comedy. Queen Latifah and Mo'Nique have both played romcom leads."
The "Bridesmaids" actress caught on to the social media backlash and responded to a few users who questioned her statement. In response to one user, Wilson said, "Hey girl! Yeah I of course know of these movies but it was questionable as to whether: 1. Technically those actresses were plus size when filming those movies or 2. Technically those films are catorgorized (sic) /billed as a studio rom-com with a sole lead. So there's a slight grey area."
She continued and said, "I fully take all the comments onboard though so thank you."
"Isn't It Romantic" is set to hit theaters on Valentine's Day, 2019.