Prince William recalls 'shock' of Princess Diana's death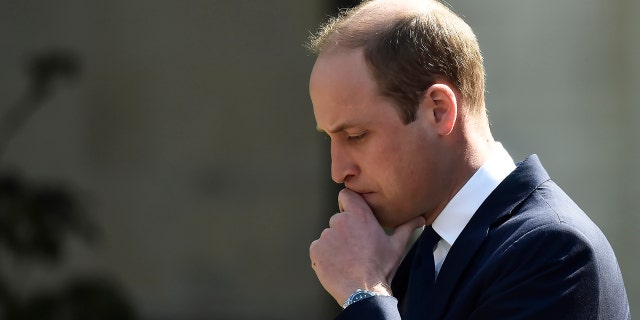 NEWYou can now listen to Fox News articles!
In a new BBC special Prince William is opening up about when his mother, Princess Diana, died.
The royal said the shock of his mom's death hasn't worn off – even though it's been 20 years.
William opened up while speaking candidly with a grieving woman as BBC cameras rolled.
"The shock is the biggest thing, and I still feel it 20 years later about my mother," he told her. "People think shock can't last that long, but it does. It's such an unbelievably big moment in your life and it never leaves you, you just learn to deal with it."
The BBC show, titled "Mind Over Marathon," follows 10 runners who are struggling with mental issues and get help from the Duke and Duchess of Cambridge and Prince Harry.
After a preview screening of the show this week, William said he was "quite emotional."
"As you can see, you know, I have my reasons for being involved with mental health -- what happened to me with my mum, when I was younger -- but equally the charitable work I do at the moment and the areas that I'm involved in, it all comes back to mental health."
Prince Williams' openness comes after his brother, Prince Harry, spoke out earlier this week in an interview about the struggles he went through after the 1997 car crash that killed their mom.
Harry, 32, revealed to The Daily Telegraph that he almost had multiple breakdowns over the years.
"For a lot of my 20s, I was a problem," he admitted.
PRINCE HARRY SPEAKS OUT ABOUT STRUGGLES
He told the newspaper he "shut down all his emotions" for nearly 20 years and had been "very close to a complete breakdown on numerous occasions."
"My way of dealing with it was sticking my head in the sand, refusing to ever think about my mum, because why would that help?" he said of his teens and 20s.
He said the long suppression of his grief eventually led to "two years of total chaos."
"Mind Over Marathon" premieres on BBC One on April 27th.
The Associated Press contributed to this report.