Paris Hilton Looking at Hard Time if Convicted of Cocaine Possession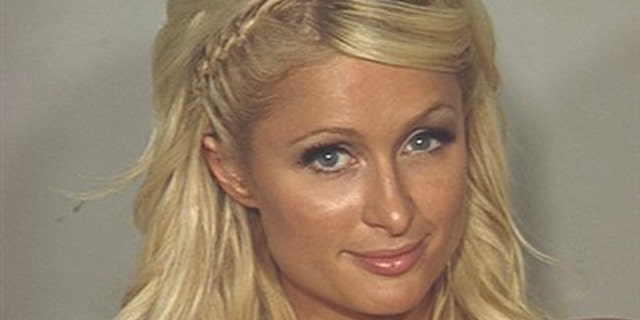 Paris Hilton was arrested with .8 grams of cocaine in Las Vegas on Friday evening and charged with felony possession on Monday.
While the hotel heiress has since claimed that the purse in which the drug was found was not hers, she could face time behind bars if found guilty of felony possession of the controlled substance.
If convicted of a low-grade felony, under Nevada law, Hilton could be punished with a maximum of four years in jail. However, such a sentence is not likely, says a former D.A.
"Although the law in Nevada does tend to be more stringent than in California, in reality it is not likely Paris will receive such a harsh sentence," former Los Angeles County Deputy District Attorney, Robin Sax told Pop Tarts. "Usually 18 months after one conviction, it gets dismissed. It is more likely that, if convicted, Paris will be given probation which could involve substance abuse class and treatment, and a $5000 fine. She may also still get probation with a small amount of jail time, [like] 30 days."
In 2007, Hilton was sentenced to 45 days in jail for violating the terms of a DUI arrest, and about a month ago she was detained and released after being caught in possession of marijuana at Figari airport, Corsica.
Sax said these incidents combined could give the judge further impetus to doubt her claim that she is not guilty of cocaine possession. However, experts predict that even if the hotel heiress is convicted of a drug felony and imprisoned once again, her "brand" – composed of everything from perfume to party hosting to clothing to shoes – probably won't be greatly impacted unless she is put away for a lengthy period of time.
"Paris Hilton already has established her rep as a 'bad girl' and any sponsors who hook up with her know that," Jonathan Bernstein, the President of Bernstein Crisis Management said. "But I think that an actual conviction could hurt her availability to promote products and therefore hurt her relationship with sponsors, but anything short of conviction won't matter."
Hilton has come across as less-than-distressed about her brush with authorities. About half an hour after being released from Clark County Detention Center in the early hours of Saturday morning, Hilton tweeted:
"In bed watching Family Guy. Love this show.! So hilarious! Stewie is my favorite :) love his accent."
Her sister Nicky also hit up the Art of Elysium pre-Emmys party in Los Angeles the following evening and was all smiles as she posed for pictures on the red carpet, but when questions about Paris's arrest suddenly came her way the 26-year-old made a quick dash inside.
But not everyone is buying the socialite's story.
"Can't believe I just got to work and had the wrong purse. Instead of a laptop I found a bag of ...... Well, u know," celebrity DJ Samantha Ronson tweeted.