'Oh come on': Tom Cruise scoffs when asked if working on a movie is really like fighting overseas, report says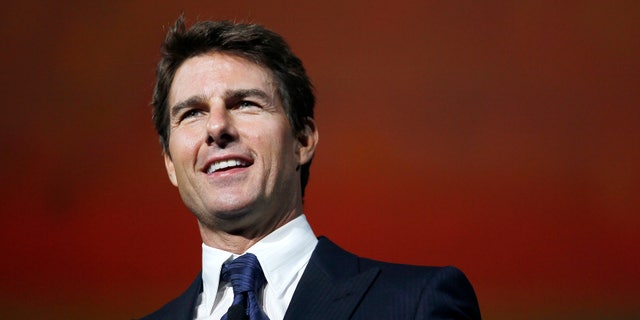 Tom Cruise scoffed when asked to clarify if his work as an actor was akin to fighting overseas, TMZ reports, after seeing a videotape of the star's answers to questions in a sworn deposition taken earlier this year.
The exchange took place when Cruise, 51, sat for a deposition in his case against Bauer Publishing. He is suing the media company for two of their magazine covers that claimed that he abandoned daughter Suri after his divorce from Katie Holmes.
During the deposition, TMZ first reported that a lawyer questioned Cruise about remarks his camp reportedly made equating his work and subsequent inability to see Suri to being deployed overseas in Afghanistan.

"I didn't hear the Afghanistan, but that's what it feels like. And certainly on this last movie, it was brutal. It was brutal," Cruise said in the deposition.
The lawyer then asks, "Do you believe the situations [being in a movie and fighting a war in Afghanistan] are the same?"
Cruise replies, "Oh come on," showing he thought the comparison was ridiculous, TMZ reports.
The second question and Cruise's "Oh come on" answer were not part of a partial copy of the deposition originally published by RadarOnline.com.
TMZ said it was able to view the videotaped deposition, but not allowed to publish the videotape.