New York Public Radio axes 2 radio legends for workplace misconduct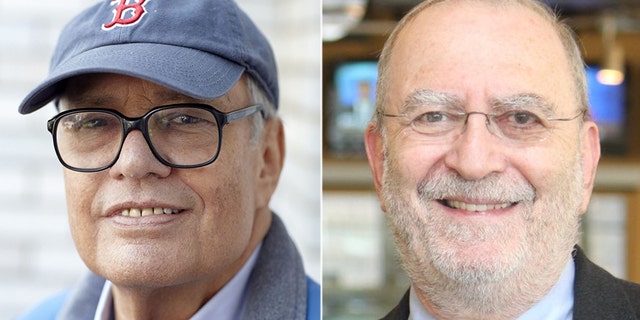 New York Public Radio fired longtime hosts Leonard Lopate and Jonathan Schwartz for violating company standards for office behavior.
NYPR management did not clarify what Lopate and Schwartz were accused of doing. Two weeks ago they were abruptly suspended and there were "two separate investigations overseen by outside counsel," according to WNYC spokesperson Jennifer Houlihan Roussel.
"These investigations found that each individual had violated our standards for providing an inclusive, appropriate and respectful work environment," she said. "In each investigation, an outside investigator interviewed multiple witnesses as well as Lopate and Schwartz."
"WNYC News has spoken with several women who have made complaints about Schwartz and Lopate," Ilya Marritz and Jessica Gould reported back on Dec. 6. "In addition, WNYC is conducting mandatory, in-person trainings on harassment and discrimination and offering on-site counseling to all employees."
Lopate has been among New York's most recognizable voices, interviewing everyone from President Barack Obama to various Nobel Prize winners. Schwartz, who has been a presence in New York radio since the 1960s, was known for mixing music and talk radio. He won a Grammy for Best Album Notes in 1986.
"In Lopate's case, station previously warned Lopate for creating uncomfortable work environment after 'inappropriate remarks,'" WNYC said in a statement tweeted by NPR media correspondent David Folkenflik. "Schwartz had multiple recent and past complaints over inappropriate behavior that led to disciplinary actions."
"This episode in my life truly is the most hurtful, outrageous and saddest I've ever experienced -- and more," Schwartz told WNYC earlier this week, while Lopate simply said he was "stunned."
Schwartz and Lopate are the most recent media members to be fired for workplace misconduct since now-disgraced Hollywood mogul Harvey Weinstein was outed as a sexual predator earlier this year. Matt Lauer, Charlie Rose and Mark Halperin are among the high-profile broadcasters to lose their jobs, while public radio has been hit with a serious of scandals in recent memory.
"This episode in my life truly is the most hurtful, outrageous and saddest I've ever experienced -- and more."
NYPR's president, Laura Walker, told WNYC radio host Brian Lehrer in an on-air interview earlier this month that she "deeply regret[s]" the way her media organization handled reported allegations of sexual harassment against one of its top personalities, John Hockenberry, who hosted the news ands talk radio program "The Takeaway." Some WNYC members threatened to stop donating to the radio station and called for her ouster.
The bombshell report to rock the liberal radio network, published in New York magazine, said Hockenberry sexually harassed and bullied colleagues for years before he retired, seemingly out of the blue, in August. The article's author, Suki Kim, said she reported her experiences working with Hockenberry to Walker in February, long before the tidal wave of sexual harassment stories that began with Weinstein began.
"Every day for the last several weeks I have asked myself whether we took enough action," Walker said. "I apologize to ... the women who came forward. I have a huge amount of admiration and respect for these women."
In response to Schwartz and Lopate being fired after an investigation, one user replied to Folkenflik's tweet, "So WNYC management and Laura Walker knew that they were problematic in advance?"