New York Knicks star Carmelo Anthony, wife La La reportedly separate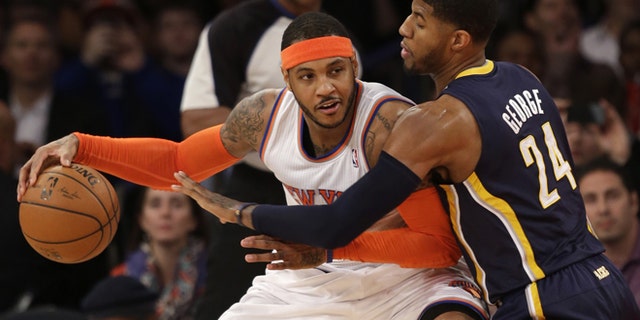 Who knew losing could take such a toll on a marriage?
Carmelo Anthony and La La have reportedly split due to the disastrous Knicks season and non-stop trade talks that have been going on in recent weeks.
Sources told TMZ that they are living separately as the NBA star deals with the fallout from yet another championship-less year in the Big Apple.
While the couple has had their fair share of problems in the past, suffering through 51 losses was apparently too much to bear, the sources said, adding that it placed loads of stress on their seven-year marriage.
Anthony is already having a tough week after being thrown under the bus by Knicks President Phil Jackson, who flat-out said it was time for him to find a new team during his season-ending press conference.
"He is a player that would be better off somewhere else," the former coach said.
The fact that Anthony is looking for a new city to call home was one of the biggest deal breakers, sources told The Post.