#NBCFail? Sharon Osbourne split latest in network's series of gaffes and controversies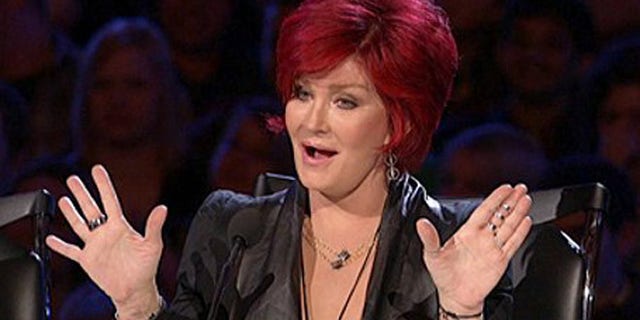 LOS ANGELES – NBC has been on the tip of everyone's tongue in recent weeks, and often for the wrong reasons.
After seven seasons, "America's Got Talent" judge Sharon Osbourne announced her resignation from the show on Monday, claiming that NBC discriminated against her son, Jack Osbourne, who recently went public with the devastating news he was suffering from multiple sclerosis.
Sharon told The New York Post that her son and the network had a "verbal agreement" for him to be a contestant on their highly-anticipated, military-training style reality series "Stars Earn Stripes," but that they ruthlessly pulled the plug just two days before filming after hearing of his diagnosis.
"Its discrimination and it was badly handled," an upset Osbourne told The Post. "He didn't want the money. He wanted his gig. It gave him something to look forward to when he was diagnosed. Think of the good that it could have done to show other people who have this [condition] that your life is not over."
The decision has also drawn heat from The National MS Society, who told FOX411's Pop Tarts column that they were "sorry that Jack's participation in 'Stars and Stripes' did not work out."
"For those with MS, or any other disability, there are protections in place under the Americans With Disabilities Act should they find that their rights have not been respected," their rep said.
NBC producer David Hurwitz denied the allegations, stating that Jack was merely "in talks," but that no decisive contract had been signed. On Monday, NBC Chairman Bob Greenblatt responded to the controversy by asserting that the network does not discriminate, and that the show required all participants to undergo medical vetting due to the strenuous physical activity. Although Jack apparently wasn't asked to participate in the competition, he was offered "two substantial alternatives, both of which he declined."
However, the public he-said/she-said with Sharon Osborne, the star of one of their few popular prime time shows, comes on the heels of a string of questionable decisions, experts say.
"NBC, and its sister network MSNBC, are beset by troubles – ranging from spun coverage on major stories to actual deceptive content in the case of Trayvon Martin. It was hoped that the sale of the network (to Comcast) might improve things. So far it has not," Dan Gainor, VP of Business and Culture for the Media Research Center said. "The Olympics have proven that how people watch TV has changed. But how NBC is forcing us to watch has not. The grassroots anger over delayed broadcasts further weakens the NBC brand."
There has been an outpouring of criticism over NBC's 2012 Summer Olympics broadcasting strategy to delay events until prime time, and then heavily edit the contests. The hashtag #NBCFail has been trending in the Twitterverse, due in large part to numerous blunders, such as spoiler promos being aired throughout the day, prompting the network to issue a public apology.
Adding insult to injury, anchor Brian Williams led his broadcast last weekend by divulging the results of the highly anticipated men's 400-meter individual medley final between Ryan Lochte and Michael Phelps before his network had even aired the tape-delayed race.
The debate had become so intense that NBC executives Mark Lazarus and Alan Wurtzel last week spoke out in an attempt to quash the mounting anger and frustration, vowing that the complaints were not accurate representations of the majority of audiences. In addition, Olympic Committee spokesman Mark Adams also felt the need to deflect the dissatisfaction aimed at the network, noting that it wasn't the committee's job to tell them how to reach their audience and that viewers still had access to watch events live (via the Internet) if they so desired.
And while NBC's prime time programming choices over the last decade have been questionable (remember Must See TV way back when?), and its handling of the Leno-Conan-Leno "transition" at "The Tonight Show" was about as bad as it gets, up until April, NBC still managed to dominate mornings on network television. But after a 16-year streak at number one, rival "Good Morning America" beat "Today" in the ratings for the first time in May, right after the excruciating eviction of Ann Curry from the "Today" co-anchor slot.
"Everything they (NBC) has done in terms of personnel since Meredith Vieira left has seemed wrong, clumsy and the opposite of what a morning show needs to be – it needs to build loyalty and make people feel if they don't watch they are missing out on something," explained Alex Ben Block, senior editor for The Hollywood Reporter. "'Today' has lost some of that, but they are not so broken it can't be fixed."
Communications guru Jason Maloni adds that while NBC's Olympics coverage and "Today"'s handling of Curry have been criticized, both are bringing in serious cash for the peacock network.
"NBC is poised to turn this Olympics into one of the biggest success stories in sports broadcasting. This network is benefitting from a plethora of gold medal performances. But just as important is the fact that NBC is using its digital platforms well to bring people the games they want, when they want them," he said. "Sharon Osbourne's protest and Today's struggles are minor subplots to NBC's dramatic moment this August. We may be talking about who should host Today a month from now, but right now NBC can appropriately take a bow under the Olympic rings."
Reps for Sharon Osbourne and NBC did not respond to a request for comment.