'Survivor' producer Mark Burnett's ex says show should have been called 'Camp Lust'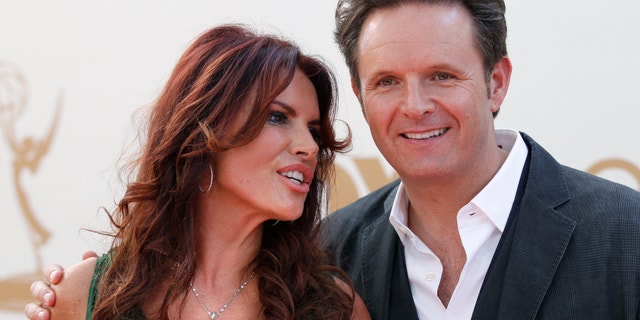 An upcoming book by Dianne Burnett, ex of "Survivor" producer Mark Burnett, says there was so much sex on the show's set, it should've been called "Camp Lust" or "Infidelity Isle," The Post reports.
"Affairs among crew members were sprouting like mushrooms in a moist cow patch," she writes in "The Road to Reality." She adds, "The unwritten motto was: 'What plays on the island, stays on the island.' "
Dianne was married to Mark for 13 years before their divorce in 2006, and she says she was the "support system," "connector" and "cheerleader" who came up with the title "Survivor."
Michael Phelps gets gold and girl.
She details in the book — out Sept. 18 from Agape Media, and subtitled, "Voted Off the Island! My Journey as a Real-Life Survivor" — how Burnett swept her off her feet and they started a family while traveling the world.
But, the show's "popularity was a double-edged sword." By the second season in Australia, she says, "I noticed around then that he was no longer wearing his wedding ring." Yet, "I didn't even seriously consider that my marriage might be entirely over until Howard Stern clued me in," Dianne writes about a 2002 interview when "Stern asked [Mark], 'You're still married?' . . . There was a really, really long pause."
Burnett, now wed to actress Roma Downey, declined to comment. But he's adamantly denied Dianne's involvement with "Survivor," telling the Hollywood Reporter, "If she did so much, so long ago, where are all her new shows?"