Millions of dollars wasted during Hollywood pilot season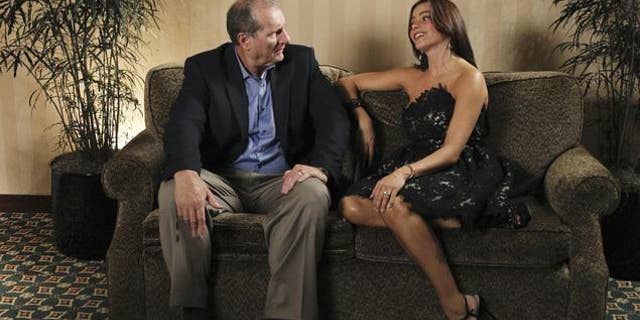 Hear that long, shrieky wail coming from the west? It's not the 17-year locusts. It is pilot season in Hollywood, when actors, producers, directors and everyone else in television wait on pins and needles to see if their show makes the networks' cut.

"It is television's Super Bowl," said Lindy DeKoven, former Executive Vice President of NBC Entertainment, who fictionalized her experiences in the novel "Primetime Princess." "And being a hit maker – whether you are a writer, director, producer, actor or executive – can change your life."

Pilot season is when the broadcast networks – FOX, NBC, ABC, CBS and CW – sift through aspiring television show pilots, deciding whether or not they have that special something to be a hit in the fall.

"A network buys ideas from a variety of suppliers. They can take the form of an original concept, a book, someone's life rights, etc. That idea is developed into a script and then shot as a pilot," DeKoven told FOX411's Pop Tarts column. "But much like 'Miss America,' it's a process of elimination that can begin with hundreds of ideas but end with less than 10 that get on the schedule."

And according to L.A-based actress America Olivo, the whole "pilot season" – in which the goal is to get in the casting room and book a series regular in one of the few "picked up" network shows – is far from glitzy and glamorous.

"The percentage of people who get one of those coveted roles on a show that stays on the air for even a season, let alone a few seasons, is just a tiny fraction," she said. "If you're in Los Angeles during this time and you're stuck on the 405 or 101, you'll probably get a glimpse of some half naked actors doing quick changes in the driver's seat of their cars, desperately trying to navigate through traffic while changing costumes from a mother, to prostitute, to detective, to senator then cheerleading coach. All while trying to keep the pages upon pages of dialogue memorized the night before fresh in their heads."

After rounds of pre-reading and callbacks, about four finalists are then chosen to negotiate terms of their oh-so-close contract before being subject to a "studio test" – this is when a sea of executives gathers in a large room for judgment, narrowing it down to a top two.

"After that, you wait for the phone to ring," Olivo continued.

Sitcom writer Xaque Gruber says the word "intense" doesn't even begin to cut it.

"It can be maddening for the writer [and] producers whose pilots are in consideration, and there are no guarantees," Gruber said. "Millions [of dollars] are wasted, but it's a risk networks are willing to take to find the next golden needle in the haystack. It's a never-ending quest for the next 'Friends,' or next 'CSI."

But those are millions the networks are ready to spend in order to find that elusive next big thing.

"Sometimes they'll know it when they see it. Sometimes they know it when research tells them they have it. And sometimes they just get lucky," DeKoven said. "ABC had the rights to 'The Cosby Show' and passed. NBC was desperate and took a shot. 'CSI' was originally developed for ABC, which thought it was too expensive. CBS liked the show and didn't mind paying for it. CBS passed on the original 'Law & Order.' Everyone but HBO – the last stop – passed on 'The Sopranos.'"

But ultimately, it isn't about whether or not a television show breaks boundaries, develops a certain cult following or is really well-written – all that matters is its ability to boost studio bank accounts.

"Networks are looking for anything that will make them money. The purpose of TV in America is to make money. Everything is about the dollar," Gruber said. "So content-wise and taste-wise, that is ever-changing."

After all, it is no secret that even if a show makes it all the way to the fall schedule, it's chance of actually staying on the airwaves for at least one full season are slim.

"There's a lot of fear. There's too much pressure to be a financial hit quickly," Gruber said. "In previous decades, 'Dynasty,' 'Happy Days,' 'Seinfeld,' and countless others took a few seasons to catch on. A few seasons! And it is because they were nurtured and the audience built, that they became the biggest hits of all time. This rarely happens anymore."

Just ask the cast and crew behind "Charlie's Angels" which ABC announced would be kicked to the curb after four episodes, or the team behind NBC's "Animal Practice," which went black three episodes before its season finale.

"It's unfair. The CW didn't give our show a chance to succeed or fail," lamented actress Sara Paxton soon after her show "The Beautiful Life," was axed after just two episodes in 2009. "We had some amazing episodes coming up that we were all proud of, and the story lines were about to get really interesting, so we're sad that no one will ever even see those."

That's show business, kid. At least your show got a chance.