Michelle Rodriguez Traces Family Roots in PBS Series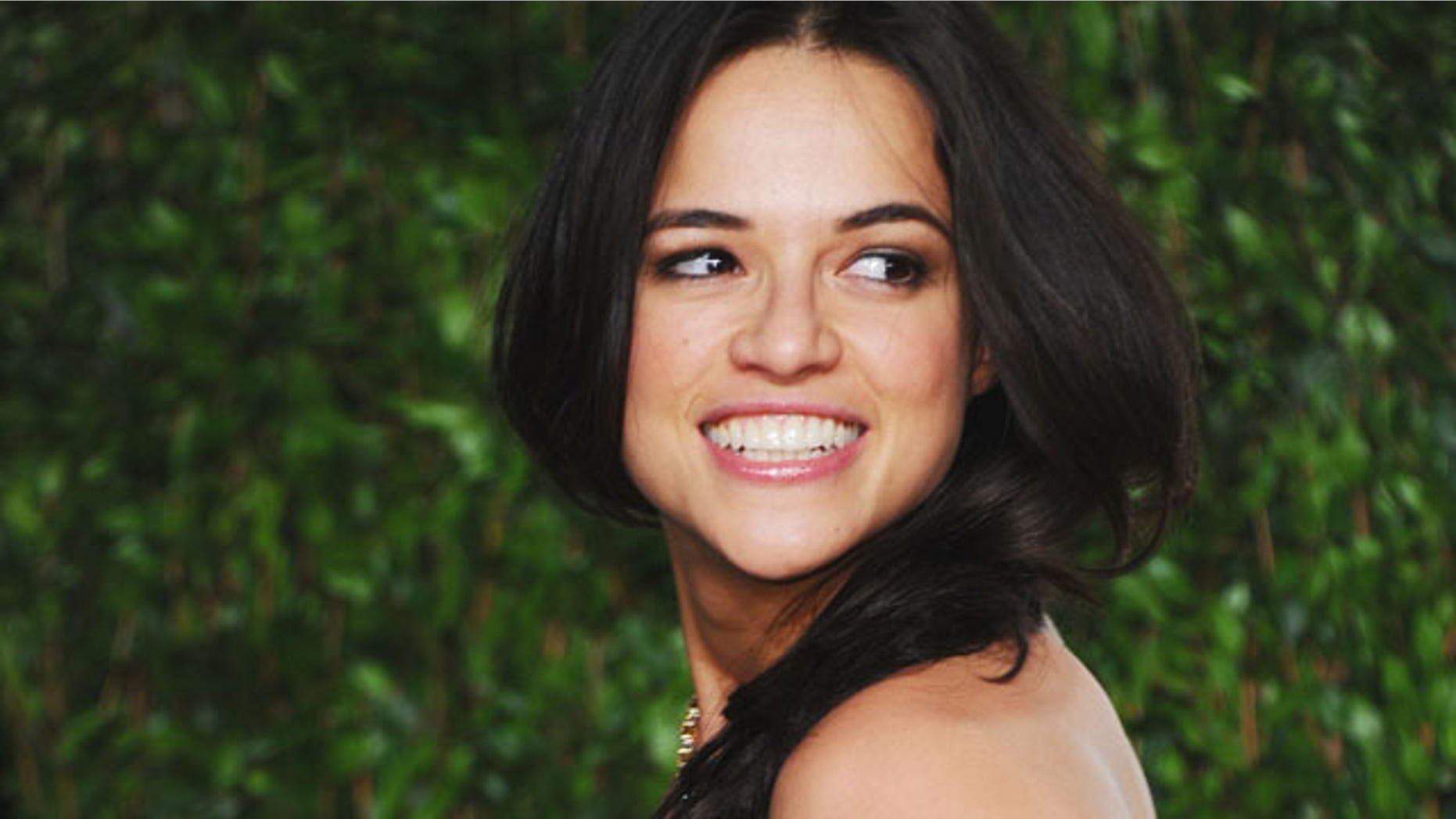 Michelle Rodríguez is known for her hard-core female roles in action-packed flicks.
But now the actress is taking time to trace her familial roots in an episode of PBS' 10-part series "Finding Your Roots," with  Henry Louis Gates, Jr. Other stars and public figures looking into their ancestry with Gates include Harry Connick, Jr., Robert Downey Jr., Samuel L. Jackson, John Legend, Branford Marsalis, Condoleezza Rice, and Barbara Walters.
In her episode, Rodríguez, 33, a native Texan, heads to the Dominican Republic, where she comes face-to-face with the family heroes and secrets that her parents left behind when they came to the United States as immigrants.
Playboy Feud Divides Mexicana Flight Attendants Turned Calendar Girls
Rodríguez said that she learned a lot from the experience, but was disappointed that her family roots could only be traced back to the 1870s.
"It's pretty gnarly!," said Rodríguez. "You are following your entire lineage and all you're left with is a paper trail. It doesn't go as far back as most people would expect it to."
"I have friends who are from Europe whose history goes back [a lot further]," Rodríguez said.
"With my heritage, I'm Dominican/Puerto Rican, it stops as soon as the Indians were killed off," she added. "That's the history of the tribes and how they would pass down their words. They wouldn't write it down, they would just pass it down from generation to generation."
Celebrities Who Once Were Undocumented
This was not Rodríguez's first time looking into her genealogy. As part of "The Genographic Project" from National Geographic, Rodríguez submitted her DNA to get a better understanding of her genetic background. The results were combined with new evidence provided by one of her 10 siblings for "Finding Your Roots."
"As part of "The Genographic Project," they compare your DNA to the seven oldest carcasses known to man," said Rodríguez. "From that they can designate what migration your blood line is from."
Rodríguez expected her bloodline to stem mostly from the Mongol migration across the Bering Straits from 11,000 years ago.
"After thousands of years of inhabiting and migrating south, we became different races like the American Indians, the Tainos, and the Incas," Rodríguez explained.
Worlds Largest Collection of Early Animated Films
Once Rodríguez's results came back, she was surprised.
"I'm 73% European, 23% African and only 4% Indian," Rodríguez said. "When I got the results, I was thinking it was going to say American Indian and maybe some black because my mom is a little dark skinned and my brother is kind of dark skinned too, as was my grandfather who was a merchant from La Capital," Rodríguez said.
Seeing her family tree was an eye-opener for Rodríguez in other ways as well.
"There were so many cousins that got married it wasn't funny," Rodríguez said laughing. "They liked to keep it in the family."
Rosy Cordero is the Owner/Editor of AccidentalSexiness.com. She is based out of Miami, Fla. You can reach her via Twitter: @asexiness
Follow us on twitter.com/foxnewslatino
Like us at facebook.com/foxnewslatino