Mexican prosecutor looking into whether Sean Penn, Kate del Castillo broke any laws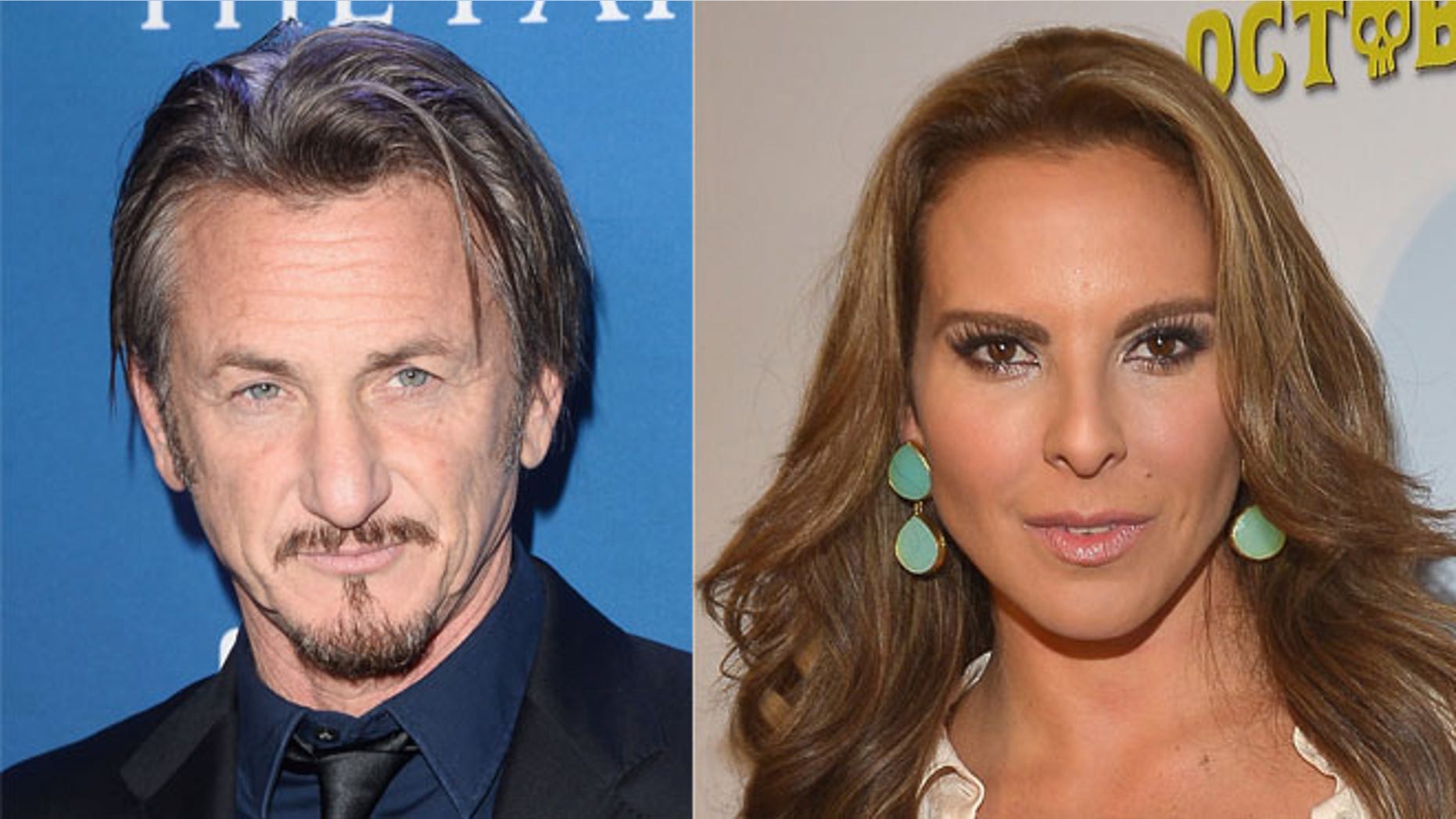 Mexico's top law enforcement official said her office had opened "a new line" of inquiry to determine whether actor Sean Penn and actress Kate del Castillo broke the law when they secretly met with drug kingpin Joaquin "El Chapo" Guzmán.
Attorney General Arely Gomez refrained from mentioning the Hollywood stars by name, but confirmed that an investigation is underway to look into the meetings between Guzman's lawyers, del Castillo and Penn that led to a meeting with the drug lord.
"If there was criminal behavior (in Mexico), it will then lead us into an extensive and profound investigation," she said during a radio interview in Mexico Monday. "We will have to look into what was spoken and what agreements were made during these meetings."
The prosecutor said the investigation will determine whether they committed a minor crime, like a cover up, or a more serious one.
"The charges against them could range from something very small, for example a crime of concealment, to something very big. For the moment I cannot say because we have not finished working on it, although we've made progress . We have received a lot of information, [but] we don't really have any conclusive fact and that I will be able to specify when [the case is] brought to the court, if necessary, " she said.
A spokesman for Mexico's prosecutor's office referred all questions to Gomez, who did not return phone calls from Fox News Latino seeking comment. The spokesman said her comments to the radio station would be the only comments she would make on the matter.
Del Castillo has not commented since Rolling Stone published Penn's exclusive interview with El Chapo. Penn said in his story that Del Castillo helped set up the interview.
In a brief email exchange with The Associated Press, Penn said he has "nothin' to hide' after images published on Monday indicated he was under surveillance and photographed as he and Del Castillo set out for the supposedly secret meeting with Guzman.
Mexican officials have said that contacts between Guzman's lawyers and the actors helped them track down the fugitive and they raided his hideout in rural Durango state a few days after their Oct. 2 meeting. Guzman evaded authorities then, but was finally captured after a shootout last Friday in the Pacific coast state of Sinaloa.
It is unclear if Penn or Del Castillo, who became a U.S. citizen in September 2015, will face charges in the U.S. court system. Gomez said her investigation is separate from any probe that may be under way in the United States.
New York-based defense attorney and former prosecutor Lance Fletcher told FOX411 that the actress could be investigated for violating the Travel Act, which "generally prohibits the use of foreign travel for the purpose of promoting an unlawful activity."
"I don't know if a U.S. Attorney could argue that Penn or Del Castillo's purpose of traveling was to promote El Chapo's drug smuggling operations, but maybe the man and his criminal enterprise are one and the same," he added.
It is also unclear if Del Castillo's production company could face sanctions for violating the restrictions by the Office of Foreign Assets Control (OFAC) of the U.S. Department of the Treasury.
OFAC prohibits U.S.-based companies from dealing with people or entities included under the "Significant Narcotics Traffickers" list. Guzman has been on the list since 2001.
The Department of Treasury told Fox News Latino it would not comment on the matter.
In an interview with People En Español several weeks ago, Del Castillo opened up about her responsibility as a public figure.
"(As a public figure), I feel compelled to give ... not (be) a necessary example because I also do things that are not necessarily a good example, but we are all human, we all have our faults and our things," she told the Spanish-language magazine. "But at least I try to be consistent with me and to go hand-in-hand with that I think and the movies I do. I really am an actress and I do controversial characters, uncontroversial, good, bad, whatever."