Meghan Markle's half-sister slams emotional letter she wrote to their father: 'His heart is broken'
Meghan Markle's estranged half-sister strikes again.
Samantha Markle is accusing the American actress-turned-Duchess of Sussex of having "no heart" in a slamming new interview.
The 54-year-old participated in a new documentary titled "Meghan and the Markles: A Family at War," The Daily Mail reported Friday. The special, which is airing in the U.K., aims to look at the reasons why none of Markle's relatives, apart from her mother Doria Ragland, were present in the widely televised wedding last year.
It also highlights an interview with Princess Diana's biographer Andrew Morton, who discusses how other relatives have "heaped embarrassment upon her."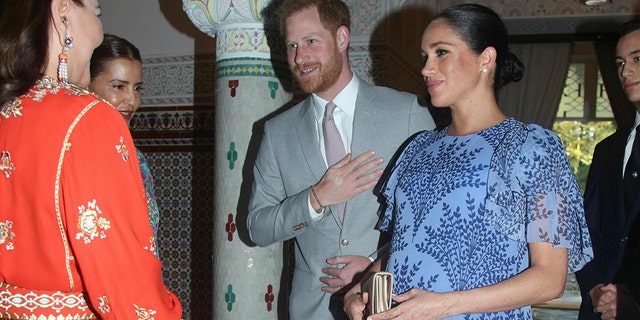 MEGHAN MARKLE'S HALF-SISTER SAYS SHE WILL RELEASE TWO TELL-ALL BOOKS
In the tell-all, the Mail reported, Samantha discussed the letter Markle, 37, sent to their father, former Hollywood lighting director Thomas Markle, shortly after she married Britain's Prince Harry in May 2018.
In the emotional letter, which Thomas, 74, gave the UK-based publication permission to publish in February of this year, Markle revealed the patriarch broke her heart "into a million pieces" by speaking out to the press without her consent, fabricating stories and attacking her new husband.
MEGHAN MARKLE SAYS SHE PLANS TO RAISE CHILD WITH 'FLUID APPROACH TO GENDER': REPORTS
Samantha slammed the letter, claiming Markle refused to help her father cope with the intense media scrutiny following her engagement to Harry in late 2017. Thomas told The Daily Mail he originally planned to keep the letter "totally private out of respect for her" until her friends "launched their attack" on him in a shocking People magazine interview where they spoke candidly about the family rift.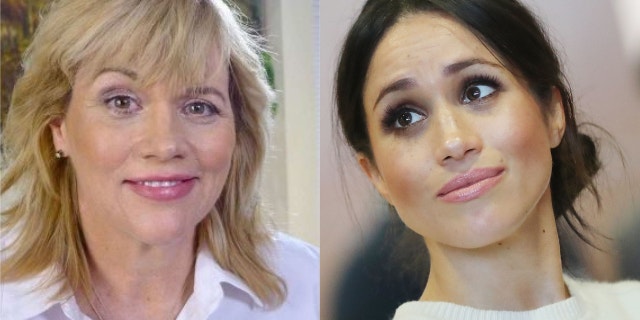 A friend of Thomas' told TMZ that after the couple tied the knot, they stopped communicating. Thomas has tried reaching out to Markle multiple times by text, the friend said, but hasn't heard from her in months.
"She doesn't have a heart or she would be doing everything she could to make him comfortable, and reciprocate, and be loving and gracious, and make sure he's comfortable in his old age," Samantha said in the documentary.
"So broken heart? No, his heart is broken," Samantha continued. "She can't turn herself into the victim here. That letter was strategic, it was so elegantly written and contrived. She was basically saying that my dad had been a liar and that I was a liar. He has text messages on his phone. This is a no brainer, the evidence all says that she was not contacting him. So it doesn't matter what the letter says. There is a lifespan of pictures and experiences together, so maybe it's convenient for her because maybe in her mind she doesn't want to see us because she wants to take center stage."
MEGHAN MARKLE'S HEARTBREAKING LETTER TO HER FATHER REVEALED
In the letter, Markle also addressed Thomas' relationship with Samantha.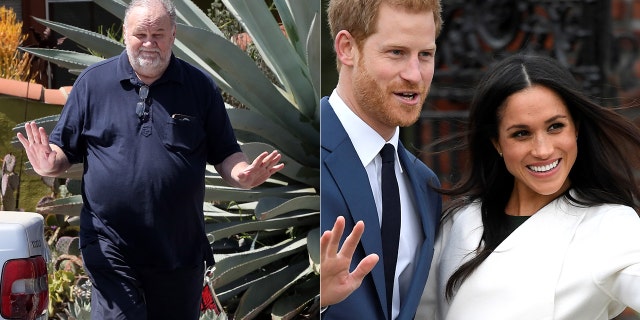 "I pleaded with you to stop reading the tabloids," wrote Markle. "On a daily basis, you fixated and clicked on the lies they were writing about me, especially those manufactured by your other daughter, who I barely know. You watched me silently suffer at the hands of your vicious lies, I crumbled inside."
Samantha dismissed the accusation.
"I wasn't maliciously lying, I was pointing out what the world was already saying," she said. "I was pointing out that humanitarians don't treat their fathers cruelly. Was that a lie? And because the world watched it happened to my dad, they watched her do it."
MEGHAN MARKLE'S FATHER SHARES EMOTIONAL LETTER SHE WROTE AFTER FRIENDS 'LAUNCHED ATTACK'
The handwritten letter in question, which was over five pages long, was dated August 2018, shortly after the former "Suits" star became an official member of the British royal family.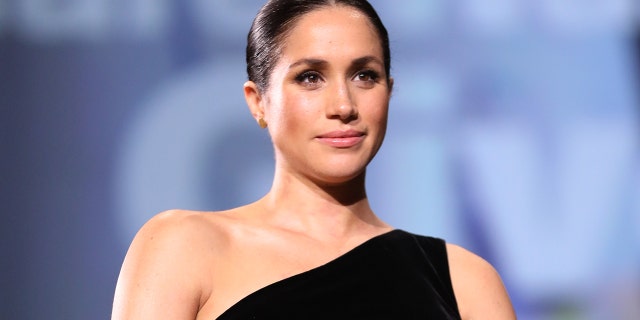 "Your actions have broken my heart into a million pieces — not simply because you have manufactured such unnecessary and unwarranted pain, but by making the choice to not tell the truth as you are puppeteered in this. Something I will never understand," wrote Markle.
"If you love me, as you tell the press you do, please stop," she continued. "Please allow us to live our lives in peace. Please stop lying, please stop creating so much pain, please stop exploiting my relationship with my husband. I realize you are so far down this rabbit hole that you feel (or may not feel) there's no way out, but if you take a moment to pause I think you'll see that being able to live with a clear conscience is more valuable than any payment in the world."
Markle insisted she never heard from Thomas, who famously didn't attend the televised royal wedding. Markle also claimed she never received messages from Thomas regarding his reported heart attack, which he said occurred just before her nuptials.
WHY KATE MIDDLETON SKIPPED MEGHAN MARKLE'S BABY SHOWER
"You've told the press that you called me to say you weren't coming to the wedding — that didn't happen because you never called," wrote Markle. "I have only ever loved, protected, and defended you, offering whatever financial support I could, worrying about your health. So the week of the wedding to hear about you having a heart attack through a tabloid was horrifying. I called and texted… I begged you to accept help — we sent someone to your home… and instead of speaking to me to accept this or any help, you stopped answering your phone and chose to only speak to tabloids."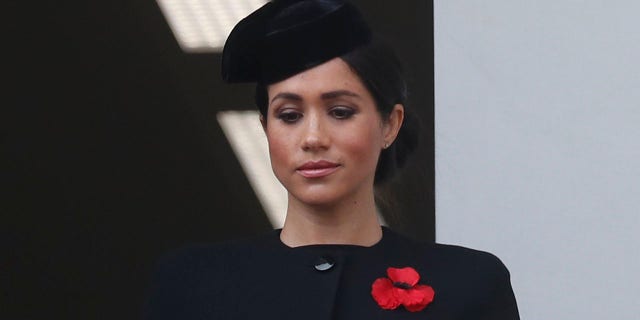 People magazine previously reported that after maintaining their silence for nearly two years, five women who are part of Markle's inner circle chose to come forward and "stand up against the global bullying we are seeking and speak the truth about a friend."
The women have requested anonymity to protect their identities and private relationships with Markle.
One of the misconceptions the friends wanted to address was Markle's relationship with her father, as well as her half-siblings Samantha and Thomas Markle Jr.
CLICK HERE TO GET THE FOX NEWS APP
"They have been made to appear as siblings who had this falling out, and that's not the truth at all," said a longtime friend about the siblings. She shared they were in their mid-to-late teens when Markle was born. Markle's parents split when she was 2 years old.
One friend claimed that despite the patriarch's pleads for Markle to reach out to him, he has allegedly not made an attempt to contact his daughter.
"He knows how to get in touch with her," claimed the confidante. "Her telephone number hasn't changed. He's never called; he's never texted. It's super painful because Meg was always so dutiful. I think she will always feel genuinely devastated by what he's done. And at the same time, because she's a daughter, she has a lot of sympathy for him."