Lindsay Lohan Hits Baby Stroller, Nanny With Her Maserati, Reports Say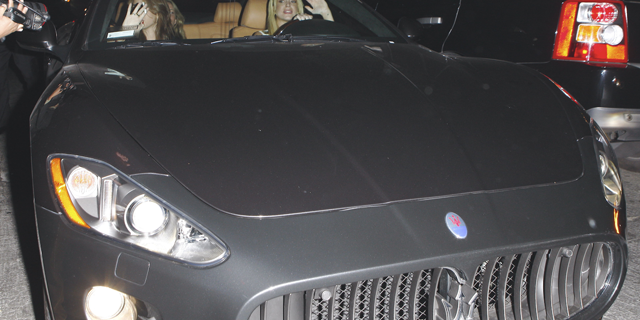 Fresh from her stint in jail and rehab, Lindsay Lohan could find herself in more legal jeopardy.
Two eyewitnesses allege to have spotted the 24-year-old pulling her high-powered Maserati out of her West Hollywood apartment building, running a red light, making a left, and then running straight into a stroller being pushed by a nanny.
"It was full impact, a major hit," the eyewitness paparazzo, Bryan Jaime, told TMZ, adding that the bumper struck the nanny in the leg as well as the stroller.
But instead of filing a police report, Jaime reportedly sold the footage to RadarOnline.com.. Allegedly shot seconds after the incident, it features the baby crying and the nanny "in shock" and continuing to push the stroller.
A vehicle resembling Lohan's Maserati, said to be driven by Lohan, can be seen in the video leaving the scene.
When asked about the incident by RadarOnline.com, Lohan said: "I don't know what you're talking about."
The West Hollywood Sheriff's department said no report had been filed.
"No claim has been made with the West Hollywood Sheriff's station, so if it did in fact happen, and I don't know if it did or not, but if it did, no one called to report it to us," said the department spokesman.
Calls to Lohan by FOX411.com were not immediately returned.
GALLERY: Go to x17Online.com for more pics of Lindsay in her Maserati.
Lohan was stopped by police on August 28 after running a stop sign outside the Chateau Marmont hotel in Hollywood, and was given a warning.