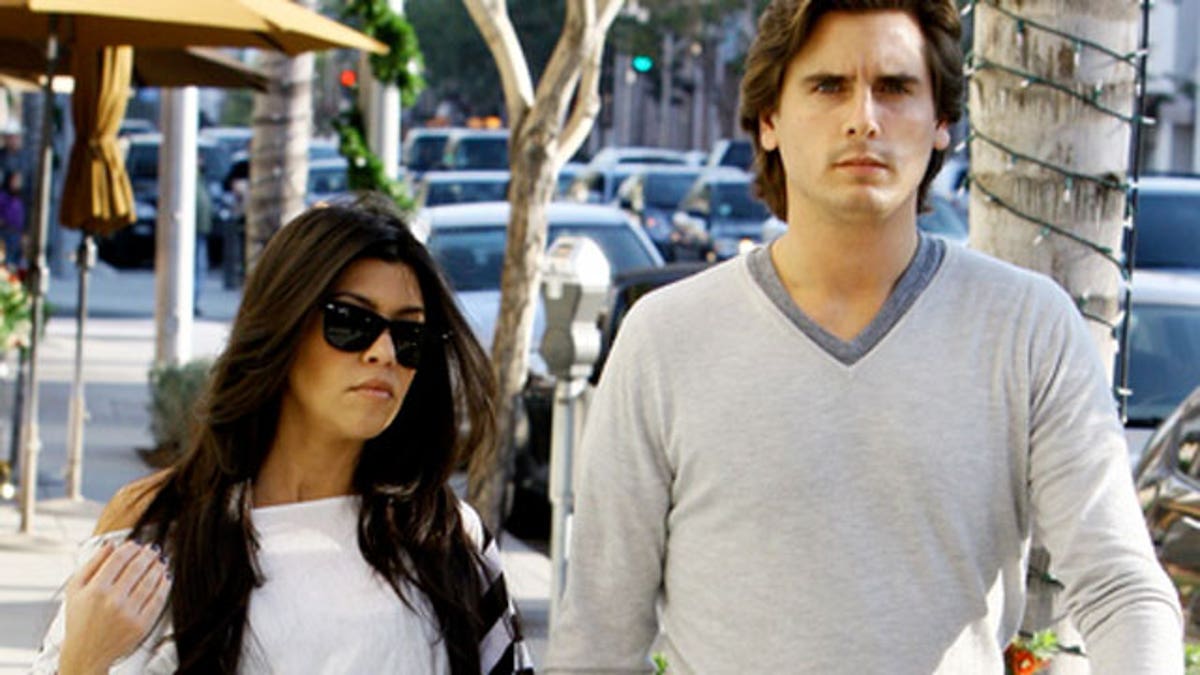 LOS ANGELES – Kourtney Kardashian's relationship with Scott Disick has always been a wayward one – but is she better off being a single mom?
According to a Kourtney pal, when the reality starlet was just a few weeks shy of popping out her first child (Mason Dash Disick, born Dec. 14) she was shifting boxes and doing chores – all while Disick said on his rear and looked on.
"It was shocking," said our source. "Here was Kourtney almost nine months pregnant doing all this and he didn't offer to help her."
And even Kourt's own sister Khloe is done with Disick.
SLIDESHOW: Click here to see photos of Kourtney Kardashian
"He's brainwashing you!" Khloe warned her older sis on a recent episode of "Keeping Up With the Kardashians," before telling Disick that he "is disgusting."
Stepfather Bruce Jenner also recently went on Ryan Seacrest's radio show and said that the family was "working on Scott" and that he was "a work in progress."
Kourtney called off her engagement to Disick in February after she reportedly suspected him of being unfaithful, but in August announced that she was pregnant with her first child and Disick was indeed the baby daddy.
At a Malibu party a few weeks earlier, Pop Tarts overheard the Long Island native talking about their romantic reunion and needless to say, he was well – pretty obnoxious.
"I could puke on myself and still be good looking," Disick said, adding that Kourtney ordered him to stay on his "best behavior" if things were to work out between them.