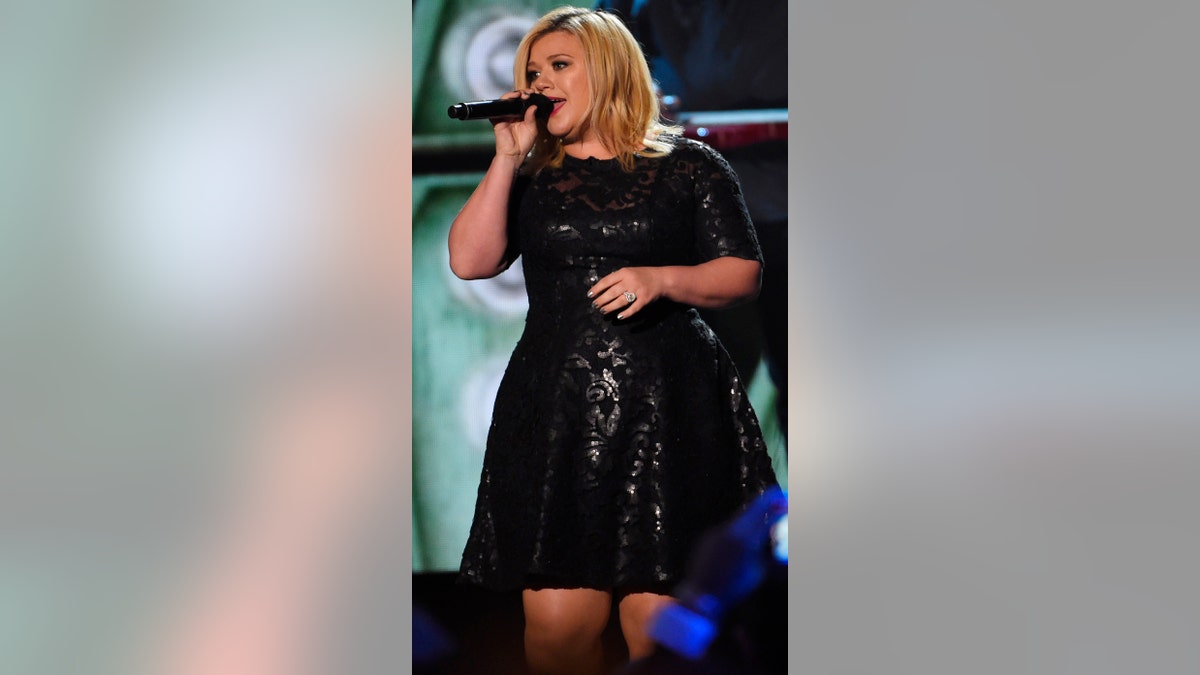 Kelly Clarkson and an all-star cast of friends helped make a Christmas miracle for some of the less fortunate children in Middle Tennessee.
The superstar hosted her inaugural "Miracle on Broadway" concert at the Bridgestone Arena in Nashville on Saturday night, raising $400,000 for a variety of charities.
According to Nashville's Tennessean newspaper, the concert itself raised $200,000 through ticket sales, merchandise and a text-to-donate option at the show, and Garth Brooks and Trisha Yearwood — who were on hand to perform — matched that figure, raising the total to $400,000.
Miranda Lambert's diet secrets revealed
Clarkson conceived the idea for the concert in the fall, and was immediately able to book one of country music's biggest superstars — her mother-in-law, Reba McEntire. Once McEntire was on board, Clarkson was able to score Brooks and Yearwood, along with Kix Brooks, Ronnie Dunn, "Nashville" star Charles Esten, Meghan Trainor, Kacey Musgraves, Martina McBride and Paramore's Hayley Williams.
"I figured if I got [McEntire], everyone would have to say yes," Clarkson says. "I've never asked an artist to do anything other than sing with me, which a lot of people say no and it hurts my feelings, which is OK."
This year's concert was the first of what Clarkson hopes to make into an annual event. A number of artists had to decline due to scheduling, including Dolly Parton, who declined by fax, but promised to take part next year. Clarkson tells the Tennessean she intends to frame that fax.
PHOTOS: Carrie Underwood and Mike Fisher's romance
Proceeds from Saturday's concert will go to the Fruition Fund, which Clarkson established through the Community Foundation of Middle Tennessee. The fund "was created purely because of the desire in all of us to help where we can and shine a little light on the things that matter in life whether that means helping feed people, giving children the best possible chances they have when faced with hard life situations, or sending money to help aid in research for diseases and/or illnesses we haven't found a cure for … the Fruition Fund is all about making dreams, ideas, and/or goals come to life in the form of charitable acts."
The money will be distributed to Monroe Carell Jr. Children's Hospital at Vanderbilt, Monroe Harding Children's Home, Second Harvest Food Bank and Thistle Farms.
WATCH: A big night for country music