Kaley Cuoco-Sweeting has ex-boyfriend Johnny Galecki thank her husband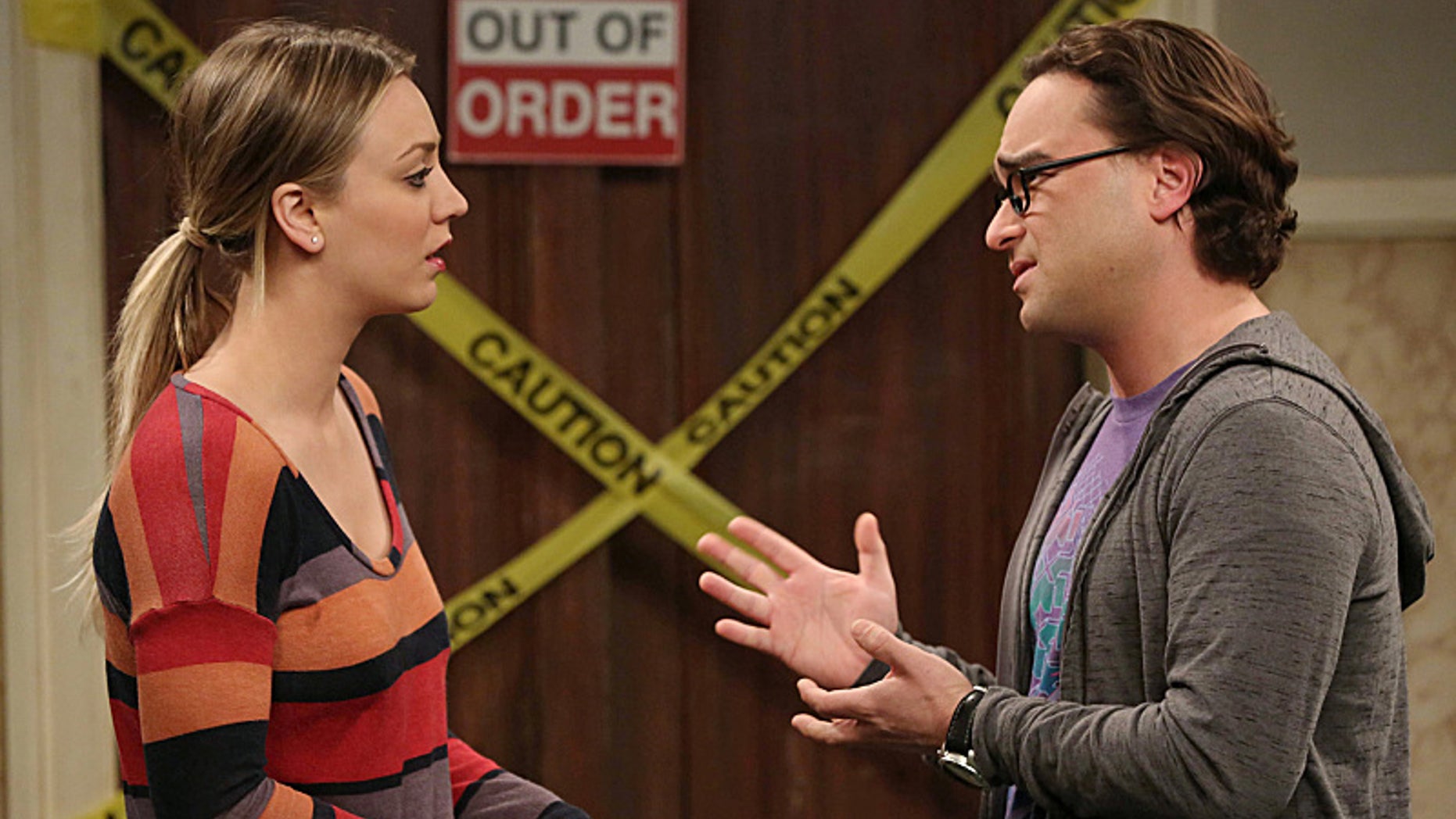 For the second year in a row, "Big Bang Theory" star Kaley Cuoco-Sweeting took home the award for favorite comedic TV actress at the People's Choice Awards on Wednesday night.
Last year when she took the stage, just a few weeks after her New Year's Eve wedding to Ryan Sweeting, she gushed about her new hubby. This year, she forgot to thank him altogether. Whoops!
The blonde beauty accepted her award on Wednesday night in a cutout black and white dress that showed off some skin. Once on stage, she thanked her costars, her crew, the fans… and pretty much everyone except her husband.
When "The Big Bang Theory" was awarded final award of the night for favorite TV show, her costar —and ex-boyfriend—Johnny Galecki kindly helped her correct her mistake. With the entire cast on stage for the award, Galecki took a moment before addressing the honor to speak for his absentminded costar.
"Hey, just real quick, I'd like to take a brief moment, because Kaley forgot during her speech to thank her husband, Ryan," Galecki said.
His on-screen love interest piped up, "I appreciate that, thanks," she said as she gave him a grateful pat on the back.
Galecki continued with a joke, "You are my heart, and I can't imagine what I'd be without you."
He then went on to thank the fans, the cast and crew and many others for their huge win.