Jussie Smollett hosted recent documentary episode about lynching that network has now yanked
Following the arrest of "Empire" actor Jussie Smollett for allegedly faking a hate crime attack -- which included a rope being placed around his neck -- Epix has reportedly pulled an episode of its documentary series "America Divided" that features the actor exploring the subject of hate crimes and lynching in the state of Tennessee.
As previously reported, Smollett, who is openly gay, is accused of filing a false police report and was charged with felony disorderly conduct in Chicago after a three-week investigation by detectives. Police say they've determined that his report of an attack by two people who called him a "n-----," "f--" and shouted "This is MAGA country" was false and apparently orchestrated and paid for by Smollett himself. The "Empire" star also claimed that the men doused him with bleach, put a rope around his neck and beat him.
JUSSIE SMOLLETT DISSES DONALD TRUMP IN LEAKED 'DROP THE MIC' VIDEO THAT TNT SCRAPPED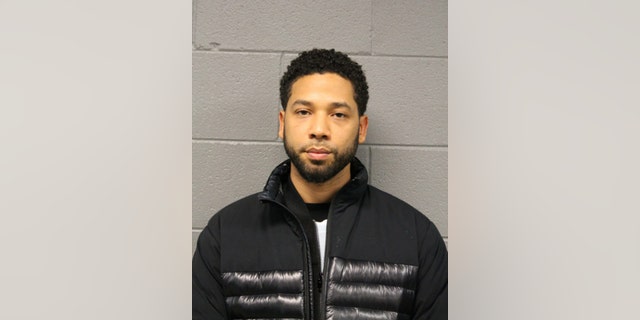 As a result of the allegations and arrest, Smollett's episode of "America Divided" has now been cast in a significantly different light, its director said.
"When the news initially came out, we were horrified by the story and for myself, it's hard to get away from the coincidence," series' director Lucian Read told Variety. "Of course in this country, we believe in innocent until proven guilty, but assuming the allegations are true, I wonder whether coincidence is the right word — to take this truth about hate crimes and turn it into a fiction like that, it's remarkable."
He continued: "It seems both an incredible coincidence and also proof of the terrible things that happen in this country."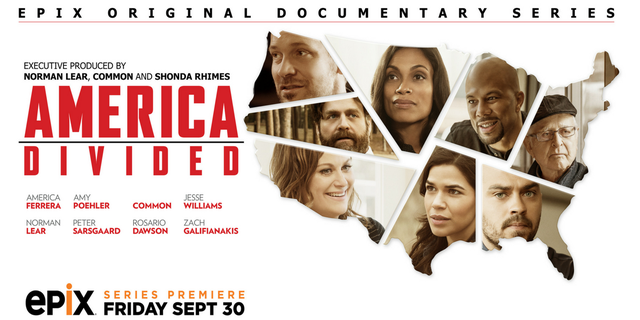 "In light of – and with respect to – the sensitivities around recent events, we can confirm that Epix is no longer making available the episode of 'America Divided' featuring Jussie Smollett," a spokesperson for Epix told Fox News in a statement.
JUSSIE SMOLLETT 'ATTACK HOAX' WILL 'FOREVER DEFINE HIM,' CRISIS EXECUTIVE SAYS
Season 2, Episode 4 of the show, reportedly saw Smollett visit that National memorial for Peace and Justice in Montgomery, Ala. to discuss lynching. He spoke with founder Bryan Stevenson and later sat down with the local spokesperson for the family of Nathan Bedford Forrest, a Confederate general. It reportedly concluded with an interview with a 98-year-old whose brother was a victim of Lynching in 1939.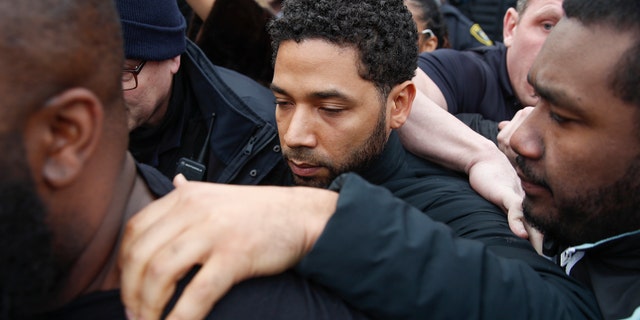 Chicago Police Superintendent Eddie Johnson said Smollett, 36, orchestrated a "phony attack" in order to take "advantage of the pain and anger of racism to promote his career."
However, Smollett has maintained his innocence. In a statement obtained by Fox News, the 36-year-old Smollett's legal counsel said the nation "witnessed an organized law enforcement spectacle that has no place in the American legal system.
"The presumption of innocence, a bedrock in the search for justice, was trampled upon at the expense of Mr. Smollett and notably, on the eve of a Mayoral election," his team continued.
CLICK HERE TO GET THE FOX NEWS APP
"Mr. Smollett is a young man of impeccable character and integrity who fiercely and solemnly maintains his innocence betrayed by a system that apparently wants to skip due process and proceed directly to sentencing."