Josh Duhamel disappointed Obama didn't get a rescue dog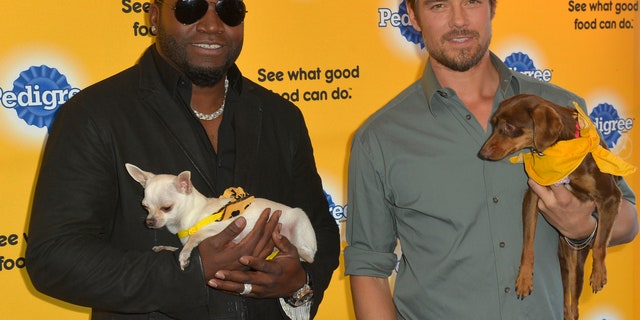 Park City, Utah – "Transformers" star Josh Duhamel hit the Sundance Film Festival this year not to promote a feature film, but to plug a cause near and dear to his heart: pet adoption.
Duhamel joined forces with popular dog food brand Pedigree to launch a new storytelling campaign during the Utah-based film festival as part of the "See What Good Food Can Do" campaign, and unveiled his own personal documentary shorts in support of the program.
"A lot of dogs in shelters are neglected, underfed and maybe aren't ready to be part of family so this is all about what good food can do," Duhamel told FOX411. "Pedigree has been donating food to shelters across the country. I'm a big advocate of pet adoption."
Several years ago, the prominent actor adopted his first canine companion and named it Meatloaf, and ever since he has used his spotlight to promote the adoption process.
"I actually bought my first dog, and I got some flack from friends over it," Duhamel admitted. "So when it came time to find her a friend, we went to the shelter. It was scary at first because I didn't know what rescuing would involve and whether I was responsible enough to take care of one... But the amount of work you put in is nothing compared to what you get back."
Duhamel added that he is disappointed that when it came time to adopt a family dog, the Obamas didn't opt for a rescue pup.
In 2009, the President's family brought Portuguese Water dog Bo into their home. Last year, they welcomed a second Portuguese Water dog, Sunny.
"I'm sure they had to go through the whole vetting process of what dog would have fit perfectly in the White House. They probably did all kinds of polling to figure out what [dog to get]," Duhamel added. "It's too bad. It would have brought a lot of awareness to rescuing."
Follow @holliesmckay on twitter